Before operating a hair salon or any other type of beauty salon, many things to consider. And it may all be rather perplexing, especially if this is your first company venture. How do you go about starting a beauty salon? What do you do first? What does it cost to open a salon? What are your priorities? It can be difficult to determine your course of action, so we've put together a checklist of items to consider when opening a salon.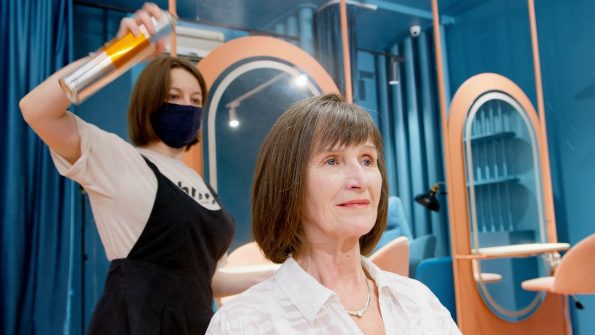 Source: Pexels
Let's face it: starting a business, whether a small startup or a large corporation, is a huge undertaking. It's also best to plan and prepare if you want to get it right the first time. 
1. Conduct market research
This is a great place to start learning: 10 Things To Do Before Opening A Salon. Determine your target audience, research it, and evaluate the competition before doing anything else. The findings of your investigation will reveal which services are in high demand and which are in short supply. It will also assist you in defining your concept and distinguishing the services that your salon is capable of providing. It may also help you catch the client's attention and provide something that none of the other salons in your neighborhood can.
How are you going to do that? Various analytic tools are available, some of which are even free. You don't always have to spend a large chunk of money when you're just getting started with hair salon services. When you visit multiple salons as a client, you can use your observation abilities to see how personnel behave and how other clients react to customer service. On the other hand, the web is one of the best free tools for research and analysis. You can, for example, use Yelp to find salons, discover what services they do, visit their pages, and read client testimonials.
2. Establish your concept
Aside from market research, what else do I need to open a hair salon? You can define your salon's concept when you've discovered who your target clientele are, what they want, and what salons in your area offer. It's much better if you have a vision in mind. You can now customize it based on marketing research.
Do your customers care about their appearance? Sure. They also want each visit to be a nice mental experience. Consider how often you've felt like a new person after a haircut or a get-together with a friend after having your nails done. That is how you want your clients to feel after each appointment. And that's what you'd try to provide for them. 
Your salon's idea is more than just the interior design and services you provide. Even if you're launching your third hair salon in your neighborhood, there's room for originality. Furthermore, when starting a similar firm, you should be inventive.
Consider the color of your employees' uniforms, if any, and how they will greet clients while developing the concept. It would help if you started with research and analysis of your target audience and competitors. So you may come up with new ideas. Then, find a trend and turn it into a fashion statement.
Your concept will be influenced by the type of salon you wish to operate. Therefore, before launching a salon business, you should be certain of the type you want. Salons are divided into three categories based on their size:
A beauty parlor is a smaller practice with restricted services, staff, and space needs.
A beauty salon is a medium-sized business with a wider range of services and different types of personnel, all of which influence pricing. Additional services may be available, such as selling organic drinks or beauty goods.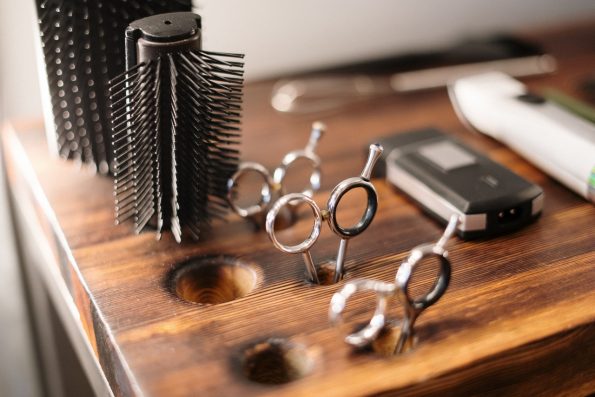 SPA & wellness center — a larger business that provides a wide range of services, from simple nail care to plastic surgery. Staff ranges from beauty experts to medical professionals; chain — a collection of salons or parlors owned or franchised by the same person.
Salons can also be classified according to on their pricing range: 
Economy

— provide only the most basic services and use lower-cost products. They also save money by hiring less expensive locations.

Business

– has more professional employees who can offer advice, consultations, and assistance in making a decision; offers middle-range costs but greater quality;

Premium

— this type of firm is housed in its building, employs professionals with higher-level licenses and diplomas, and employs higher-end items and technologies.

Luxury

is a service designed for VIP clientele with greater standards and quality than any other. They are also not location-dependent and usually have their parking place.
3. Create a business strategy and other documents
Creating a business plan is one of the first stages in opening a successful hair salon. Here are some suggestions to think about:
Learn about your target audience and competitors (in the previous paragraphs, we have already touched on that).

Keep your financial projections realistic. While lofty dreams are motivating, they can backfire in a company plan.

Provide evidence for why you believe your salon will be successful. You must have faith in it. 

Make no false assertions.

Don't use superlatives or strong adjectives. The tone of a company strategy should be official.

 

Be realistic about your plans' timelines.

 
Don't forget about the paperwork you'll need to prepare before opening your salon. If you plan to sell things, you'll need a federal employer identification number, a business license, and a resale permit. In addition, make sure that any professionals you hire have the proper licensing. A cosmetology license, for example, is required for a hairstylist. It allows them to trim and color hair and perform facials and manicures.
4. Select an appropriate location and size for your salon.
When the conceptual aspects are taken care of, what do you need for starting a beauty salon? First, of course, it's the ideal setting. Because real estate is expensive, most beauty salon operators rent their spaces. Some salons even rent out a piece of a larger one. It all depends on your financial resources, concept, and long-term objectives. Keep in mind the following:
Location is important in drawing customers: if it's easy to find, and the sign and front door stand out from the competition, potential customers will notice.
Consider how much equipment and other goods you'll need: six seats, for example, will take up around 1,000 square feet.
Is there any available parking nearby? Is it handicapped accessible? That's something that any client will enjoy, even if they don't require it, improving your image
Consider how much space you'll need in the future if you're going to scale your business: can you fit more chairs? Are there any other rooms available for services? Are you planning to relocate as soon as your company reaches a certain level of growth?
Aside from a decent location, what do you need to operate a beauty salon? Consider the interior. The layout and decor of your salon should be as welcoming to your customers as it is to your personnel—everything matters: proper lighting, pleasant seating areas, and muted interior hues. Even for the smallest salons, a waiting space is also something to consider. There should be a few chairs available so that customers who arrive early do not have to stand. A water cooler, munchies, and publications about beauty are also good additions.