Many startup owners have seen controversy in action for marketing purposes. They secretly wonder whether there are advantages to using such a strategy. Creating a controversial marketing campaign may initially seem like a cool idea if implemented well. But there is always a chance that your well-intended, feather-fluffing campaign may backfire. With so many contenders in the marketplace, some may feel it is one of the few ways to really get noticed in the daily shuffle without golden opportunities or hard work. Consider some of the possible highs and risky downfalls of implementing a controversial marketing campaign.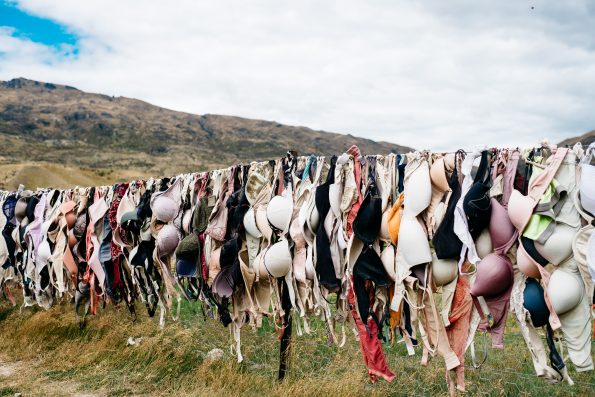 To Draw Lots of Extra Attention
A company or an organization that steps far outside of the box to incite emotions in others is bound to gain lost of extra attention and exposure. For a business owner, seeing your brand on the front page of news outlet and embedded in mainstream news broadcast can be a thrilling experience. When images are shared online and through popular social media sites, your brand can gain an incredible amount of exposure that can churn out sales like no other.
To Dive Into the Sweet Spot
It is important to perform intensive market research before deciding on an angle during a controversial marketing campaign. Those who jump into the water without looking down may sink deeper than expected. The Harvard Business Review confirms that companies must seek the soft spot. The image or issue generates interest from your target population, but stops short of making people uncomfortable. To jot the fine line between captivating and repelling the consumer, using the right kind of stories, images, videos, blogs and posts are revolutionary vehicles to get it done.
To Leap to the Top of The Charts
A controversial marketing campaign can cause your business to gain more positive profits and attention than it ever has before. Many personalities, celebrities, CEOs and other legendary people often release books, albums, and other media after sharing a shocking story or interesting event with the public. When others see your advertisement or profile in popular publications, you gain access to a wide variety of people who may be part of your target audience.
Networking with other power players in your field becomes possible when people recognize your name or your brand. Making it to the top of industry hot charts can lead to tons of additional interviews and free promotions. When more people are talking about your business for any reason, the products, services and staff often fall into the limelight as well. The stratosphere is the limit when multitudes of people want to participate and are watching for your next business move.
To Fall From A Publicity Stunt
In this day and age, it is critical for companies to be clear on the difference between a fascinating marketing campaign and a repulsive publicity stunt. When masses of people feel that they are being duped after believing someone's story, the leader and brand will lose respect, trust and monetary support. Consumers often conceive publicity stunts negatively. It can destroy the company's credibility and perception of the brand among consumers. Lying about a consumer promotion, the validity of product results, or staging a combative event are strict no-nos with serious repercussions that should be avoided.
To Cruise Into Exceptional Revenue
If you choose to take a controversial edge, generating higher visibility and consumer engagement may unexpectedly lead to a cash windfall for your business. When more curious eyes are navigating your website, gawking at ads, and exploring your sales funnels, you can expect higher conversion and click through rates that produce greater sales. With so many inquiring eyes exploring your sales funnels, products, and service options, it makes sense to capture the data for review.
Consumers of all groups and backgrounds will begin to interact with your company in an attempt to discover the mystique surrounding your business. Unlike Big Commerce Enterprise, Shopify can help small and midsize businesses on the rise to keep track of all of the personal data for each consumer. Capturing the interest of crowds and collecting Reaching out to select groups of consumers who are interested can spark sales now and later.
Using the shock factor to boost business marketing is becoming more and more commonplace for anyone who wants to stand out in the spirit of controversy. A balance must be acquired to try to avoid the reproach that may follow a controversial marketing ploy. Without it, attempts to gain loyalty and followers may lead to poor campaign choices resulting in wasted resources, a tarnished reputation, or even enemies. Keep in mind that stellar products and quality service must be offered to gain more than just looks of interest during a provoking campaign. When you offer innovative solutions and excellent services, you earn the attention you seek and serve others well.
Reference:
Berger, J. & Chen, Z. (Apr.2014). When Controversy Sparks Buzz—and When It Doesn't. The Harvard Business Review. Retrieved From: https://hbr.org/2014/04/when-controversy-sparks-buzz-and-when-it-doesnt