Content marketing remains one of the top ROI friendly strategies to generate relevant leads for your business. But there are many content types to choose from.  The average content marketing conversion rate is around 2.9%. Businesses who don't use it fall way below with just 0.5% conversions. When it comes to ecommerce stores, content marketing is certainly a game changer that can power up the success of your marketing strategy.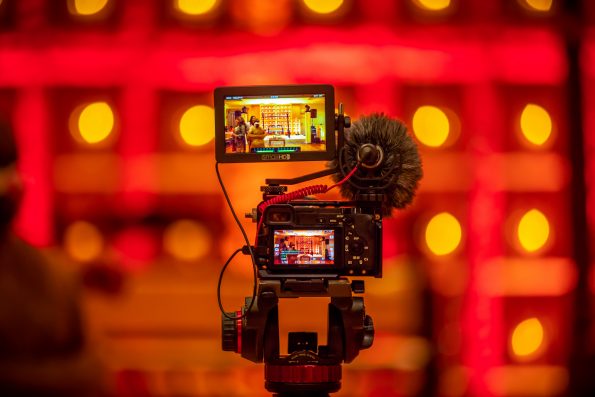 Here are the top 5 content types which every ecommerce store owner must create in order to take their content marketing strategy to the next level:
1- Interactive Content
Interactive content has grown in popularity over the recent years. Stats prove that interactive content is able to convert the buyer 70% of the time as compared to passive content which is just 30%.
The following interactive content types of interactive content have been proved to be extremely effective for ecommerce businesses.
Contests
Quizzes
Games
E-books
Polls
Infographics
Calculators
Videos
Clothing brand H&M recently launched an interactive mobile video content by running 15 second video on its Youtube brand page that showcased models from the Conscious line collection.
2- Case Studies/Stats/Lists/Hacks/Ideas
We are well aware of the fact that ecommerce competition is at the highest level and you need a regular flow of backlinks to sustain or increase your organic rankings. There are several advantages that case studies/stats/lists/ideas based posts offer to ecommerce businesses:
Case studies are niche specific, meaning you can attract a relevant stream of audiences who are genuinely interested in your products.
Businesses that publishes case studies are deemed as authoritative brands by the people.
Case studies/stats/lists/hacks/ideas based posts are highly useful in grabbing relevant and high authority backlinks. Have a look at this kitchen hack shared by Mercato. This article provides a great tip to remove Pumpkin pulp using a cookie cutter.
Case studies helps to provide social proof before the customers so that the customers can review the products before they make the decision to buy it.
Hence, I would rate this content type as one of the essentials for every ecommerce content marketer.
3- Product Videos (Also Try Vblogs)
Videos are one of the best content types. They are great for conversions and are highly important for ranking under the search results for product related queries. Moreover, videos are semantic search friendly, meaning Google will prefer listing videos on the search results when people are looking for more information related to the product. Videos appear in 70% of the top 100 search listings making videos a top content priority for ecommerce marketers. Here is how you can use video in your marketing strategy:
Create product videos showcasing models using your products. This is a great way to provide users with a real experience of the product.
Identify the top questions people ask related to a particular product and create several videos that answers those questions. Keep the videos short and answer just one question in each video.
Prepare a good script that helps to convert the users but do not use promotional language. Identify the problems and provide solutions, do not over attempt to sell.
Use a good background music for your video as people buy more when they feel energized. There is no wonder shopping malls play music in the stores to have a psychological impact on the minds of the customers so that they buy more.
Always include a Call to Action in your video so that the people know what to do next.
Last but not the least, try creating a Vblog because in the coming years, vlogs are going to rule the internet. A Vblog is a regular blog containing videos instead of text based posts. You can regularly create and upload videos in your Vblog to help people engage and convert.
4- Quiz Style Content
People love to participate in quizzes because they know they can win something if they are able to answer the question correctly even if it's a self satisfaction. The Stitch Fix personal style finder is a great example of an ecommerce store using quizzes to lure the customers to try their products.
5- Expert Interviews
I am a big fan of expert interviews because it helps you to reach a lot of influential people with minimal effort.
Under expert interview, you prepare a questionnaire and email to top influencers in your space. Experts will respond and provide answers to those questions. All you need is to copy and paste those answers and convert it into a blog post after some minor edits.
Expert interviews help you to grab the attention of a lot of potential audiences because the post gets shared by the influencer, which in turn receives a lot of traction.
Final Thoughts
Content marketing is not going to die soon! The earlier you start, the faster you are going to get the results. Leverage the power of the top 5 content types as explained in this article. Give a boost to your current content marketing strategy.