Entrepreneurs are a very unique group of individuals. They tend to be the risk-takers in the group, those who are creative and have a vision, they are motivated and driven, and tend to have confidence in themselves and their startup ideas. All of these are excellent qualities to possess as an entrepreneur, as they can help you to succeed in what is sure to be a very competitive role.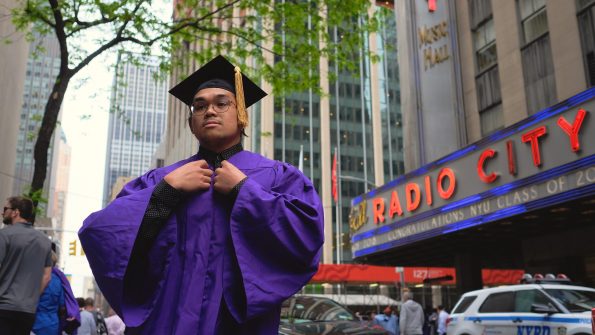 If you've decided that working for someone else just isn't for you, and the life of an entrepreneur is in fact what you are better suited for, then there's no doubt you are getting anxious to start up your own business. While startups will have an uphill battle no matter where they set down roots, there are some cities where competition can be a bit fiercer, such as New York City. For those whose sights are set on a startup in the Big Apple, here are a few tips and considerations you can keep in mind.
Ensure Your Business is In Demand
One of the first steps will be to do a little market research in NYC and ensure that your business is actually needed and wanted. Is it an idea that people can get excited about? Can you offer something unique that will give you the leg up on the competition? Speaking of the competition, how tough will it be? Is the market over-saturated?
The last thing you want to do is enter into a crowded marketplace without anything that makes your products or services stand out, as that's a sure-fire way for the business to crash and burn.
Staffing Your Company
Staffing your team should be another top consideration. Unless this is a solo venture where you're doing everything yourself, then you're going to need qualified, skilled, and experienced staff to come on-board. It's a good idea to do a little research on where the best places are to post job ads, give thought to using a staffing agency, and even check out the talent in the local colleges and universities.
Living in the City
One of the best ways to be on top of the business and everything going on is to be there as much as possible. This can be much easier if you live near your headquarters. Living in the city, even if it's just on a temporary basis, is well worth looking into as you will always be close by for client meetings, popping in and out of the office, and it can help you to network even more.
Rather than spend a whole lot of time searching for a place to live, which can be difficult in New York City, you may want to look into furnished apartments in Manhattan. Renting furnished apartments in New York is actually quite common with business people, as they can literally move in and be settled immediately – not having to worry about all the little details. This allows you to focus on your startup business instead.
As for how to find these furnished apartments in New York City, there are companies that specialize in the offering. A great example is Blueground, which features modern furnished apartments that you can rent for a month, a year, or more depending on your needs. Blueground's furnished apartments in NYC can be found in all different neighborhoods and price points, which means you're sure to find something that fits your needs.
Ensure You've Got a Robust Marketing Plan
In order for your business to succeed, you'll need to get the word out and attract customers. This means having a robust marketing plan, both online and offline, that creates a buzz about your company's launch and its offerings. You don't want to wait until you open the doors to the company to start promoting it – you want to create interest before you even launch.
When formulating your marketing plan, it's a good idea to take a targeted approach. Targeted marketing allows you to hone in on a particular audience to which your products or services will most appeal to. Remember, you don't have to get everyone's attention, just your target market.
What About Your Financial Plan?
While you're working on your marketing plan, you also want to be getting your finances in order with a financial plan. You need to know exactly how much money your business needs to get off the ground and stay operational, and then you need to figure out a way to get a hold of that money. This could mean a combination of a small business loan, a business line of credit, investors, a partner, and your own investments.
Don't Forget the Details
Then there are the details like getting permits, licenses, insurance, and registering for taxes. These aren't exactly the glamorous side of opening a startup, but they are absolutely necessary to do.
Get Ready to Hit the Ground Running
Opening a startup in New York City is bound to be both stressful and exciting all at the same time, and the best way to prepare yourself is to hit the ground running.