Are you considering the idea of starting your own event planning business soon? If you've done some research, you might have noticed that there are other businesses in your city offering a similar kind of service; it's a healthy and growing industry. Family events are especially popular, whether you're planning child-centered parties or weddings, christenings, and other family-focused events. As a result, there's plenty of competition to contend with, and almost every event planner feels anxious and frustrated about their competitors at some point. So, what can you do to keep these frustrations at bay and start running the event planning business of your dreams?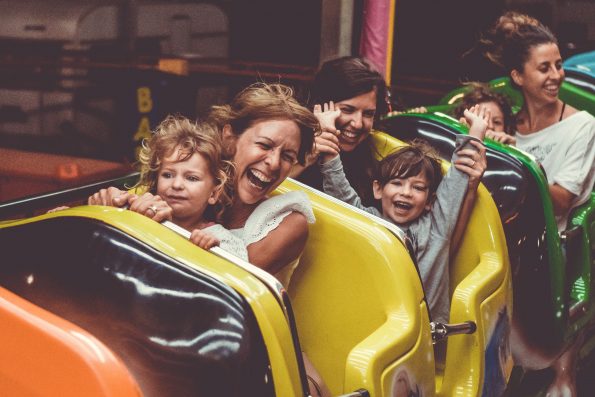 Know Your Market Before You Begin:
Before you begin, it's essential to conduct thorough market research so that you fully understand what your audience wants. Researching your market is more than calling up your competitors to ask what they charge; it's important to identify the type of target market that they are trying to attract, what the audience wants, and if there are any gaps that you could fill. Then, make a portrait of both their typical customer, and the type of customer that you are looking to attract. Don't just think about age, gender and income – get precise. Ask what kind of clothes they wear, where they shop, and what kind of food they like.
Navigating the Cost:
It's not uncommon for well-intentioned event planners who've just started out to begin by offering much lower rates than their competitors in the hopes of attracting new clients. However, this practice, known as price undercutting, should be avoided if you want your business to grow. While event planners with years of experience and huge overheads will always be able to charge higher prices, bear in mind that they also know what to charge in order to keep their business going. Charging the going market rate for your services and skills shows the value of them to your audience.
Offer Something Different:
Often one of the best ways to stand out from your competitors and make your mark in the events industry is to offer something different. Check out your local competitors and find out what it is that they're not doing that you could potentially take advantage of. For example, perhaps you're a kids' party planner and none of your competitors are offering services such as an inflatable amusement park; offering this will give you an edge over your competition and help your business stand out with a unique service. It's a good idea to speak directly with members of your target market to determine if offering certain services would be better than others.
Get to Know Your Competition:
Last but not least, attend local business events where you can introduce yourself to your competitors. In fact, working together with them can have several benefits. For example, if a client is asking for a service that you don't offer, you can refer them to another event planning business who can – and in return, they can refer clients that they can't provide everything for to you.
When it comes to staying competitive in the family event planning industry, getting to know your clients and competitors is key.