---
In just a few months of marketing consulting for startups and medium sized companies, I became accustomed to receiving nearly every possible variation of the below excuses in response to why companies didn't have a content strategy in place.
"It's way too soon to think about content marketing."
"We don't have a clear brand image or target market yet."
"My team is too small to prioritize such a labor intensive task."
It's understandable. Startup founders have several full time jobs, and many push off thinking about marketing for as long as possible to focus on their other vital functions. Scavenging for funding, liaising with boards of directors, and finding and keeping the best talent for their team, are only a few of the many hats worn on a daily basis.
In the struggle to prioritize focus, startup founders often make the mistake of thinking marketing can wait, or worse, that inbound marketing only works for big, established companies.
The truth is startups and small businesses are actually those who stand to gain the most if they commit to building out an inbound marketing strategy, according to recent inbound marketing benchmark data collected from over 13,500 companies publishing content with HubSpot.
Contrary to what many believe, it's a great time to explore marketing angles with content when a company is still developing its product and identity. Publishing and sharing content is a powerful way brands can find out what aspects of their product or company are most intriguing to their potential clients.
Early content marketing allows companies to begin to explore the company's identity while they are still flexible enough to pivot, change directions, and guide product development.  
A branded content strategy also boosts a company's visibility and increases inbound traffic and credibility. Analyses found that small company brands who publish 11 or more blog posts a month get three times more traffic than sites with zero to four posts a month. The traffic generated from an already published piece of content is also nothing to sneeze at. HubSpot found that over 75% of their blog views come from old content.  
But those figures are for publishing on your own site; they aren't even taking into consideration the amplifying effects of posting content across multiple established publication sites and building up direct links to your site by providing engaging content.
If this is starting to sound like way too much work for a startup with six employees already burning the candle at both ends, this is the exciting part.
It's now possible for even small companies to pursue a content strategy that connects to content creators and gets published on reputable sites with established audiences, track engagement and readership, without anyone in your company ever putting pen to paper themselves.
Pressboard is one new startup trying to simplify the branded content publishing process and make it more accessible. By creating a searchable marketplace, the platform connects brands looking to build out content links and reach audiences of existing publications to easily connect with publishers and established writers.
Once connected with a publication's editorial team, startups can effortlessly commission an article and track its creation. Once the article is published on the publisher's site, all engagement data is easily tracked on Pressboard's dashboard by the brand, so brands can easily gain insight from transparent monitoring of each article's success.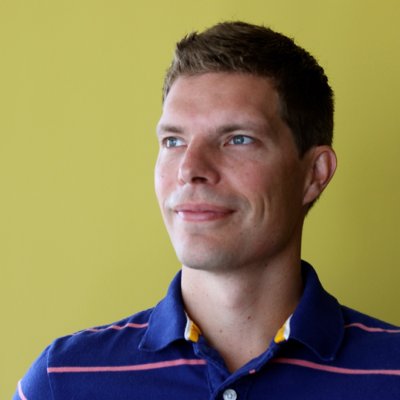 "Our mission is simple, help companies tell stories that people love to read, watch and share," said Jerrid Grimm, Pressboard's Co-Founder and CEO. "Our marketplace gives brands access to hundreds of media publishers with incredible expertise to assist in co-creating those stories. We then layer on our technology to predict, and even guarantee, the performance of each of those stories."
Partnering with established publishers and content creators gives startups the ability to continue to focus on growth and product exploration, while simultaneously connecting with their target audiences, telling their story, and finding out what resonates. The sooner companies implement a content strategy that launches their branded content the sooner they will see increased inbound traffic and begin the important two-way conversations with clients that will shed light on the direction of their marketing focus.