I love exploring new territory and discovering things for the first time. Our family has a Yellowstone National Park vacation planned in midsummer and my two teenage boys and I have already sat down to map out which area, trails, and streams we can explore in the backcountry.
But that same fulfilling nature of mine has been detrimental to my online success in the past.
This is one of the main reasons that highly skilled, very intelligent, very passionate entrepreneurs fail every day. They try to invent something new all the time and blaze a new trail too often. It is just so tempting to stroke the ego and be the first to do something and call it "Your Own".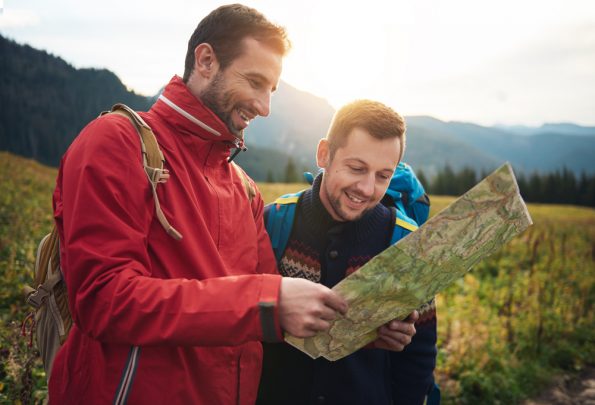 Problem:
The problem is the success rate is so low, that the scrap heap of business owners on that pile may be higher than any other. This is where good and qualified potential business owners usually meet their doom.
There is such a dichotomy between Thoreau's "the road less traveled" and the concept I am talking about here. Both are good, but in developing online ventures for established businesses or exclusively online startups, you must model as much of your business around other successful companies as you can, otherwise you will go broke trying to create the "new" all the time.
This is especially true when you are selling a new product or idea where you need to create a whole new market channel and convince customers to buy something they have never used or in such a dramatically different way that they can't compare it to anything they know.
Solution:
Reverse engineer a successful business first. In the case of E-commerce, reverse engineer a competitor's sales funnel. There are proven techniques and tools designed to uncover the major tactics used by your competitors that can be ethically learned and duplicated. Everything from where and how they get their traffic, what their advertising strategy looks like, their offers, and value ladder.
Use tools like SEMrush, Similar Web, and others to find out who your competitors are, where and how much traffic they are getting and where their customers are coming from and going once they hit their sites.    Advanced tools within these apps can even show you the advertisements they are using so you can model them closely without creating any copyright issues.
Use sales funnel development and engagement tools like Click Funnels, Klavijo and others to qualify and communicate with your customers and create the right value ladder for your product or service.
Buy your successful competitors' products and see their entire sales funnel process from start to finish and even take out your credit card to buy some of their upsells. You will get a critical upfront view of how they engage their customers before, during and after the sale.
We call this Funnel Hacking, which is basically closely modeling your sales funnel and business model to a successful competitor to jumpstart your business or product launch during startup.
These are just a few examples, but if you do this first and have success, then you can branch off and trail blaze later.
There are too many trailblazers on a budget with a short runway.
Try to learn the ropes by duplicating as much of other successful businesses tactics as you can. Then go explore strange new worlds and boldly go where no man or woman has gone before.
Your pocket book and your sanity will thank you.
Shawn Stone is a former Business Development Executive for a Fortune 50 company, now full time as an e-commerce business owner.  He owns several e-commerce businesses where he puts his sales funnel building skills to use. He also specializes in building sales funnels for small businesses and online startups. Funnel Rush is a content development and creative outlet to share his experiences to the greater online marketing community. When he is not funnel building, he prefers to spend his time with his wife and two boys in the great outdoors and serving in his home church.