Even if your startup is well-funded from a variety of sources — your own bank account, business loans, angel investors, etc. — you should be looking for ways to cut costs. Spending more money than you are making is a dangerous game for a new business; on one hand, you do need to buy equipment and inventory, hire employees and otherwise build your business, but on the other hand, you don't want to dig too deep a financial hole before your startup's launch.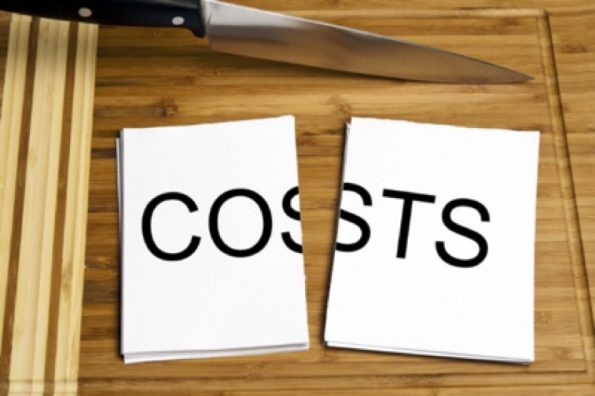 To that end, you should do everything in your power to keep certain costs low so you can invest more thoroughly in things that will make you money. Here is a guide to helping you identify what you can scrimp and save on and how to do so optimally.
Utilities
If you are launching your startup from your home, you should know by now all the tips and tricks for reducing your utility bill there, but startups working from an office or retail space can also cut their spending on energy.
The first step is examining your utilities contract. When you first moved into your space, you likely signed too many agreements to remember, but you should dig out the document(s) from your utilities provider(s) to better understand your rates and timelines. You might consider calling around to competing utilities companies to see whether switching could save you money — then, you can call your current provider(s) with that information to negotiate for lower rates. Passively renewing your current contracts could be costing you big, so it pays to do some investigation.
Additionally, you can reduce your bills every month by taking similar steps as homeowners. For example, you should try to replace business lighting with more energy-efficient LED bulbs, altering the space's temperature by a few degrees or running devices on "battery saver" mode. Even these seemingly small changes could reduce your bill by thousands of dollars every year.
Tech
On one hand, technology is expensive, so you should be doing your utmost to rein in tech purchasing and use only those tech tools your startup definitely needs. On the other hand, using technology is a great way to reduce expenses in other areas, like staffing and productivity, so cutting costs here truly is a balancing game. The best advice here is to encourage BYOD, or bring your own device, which allows your investment in devices like computers and phones to be close to zero. Then, you can devote the rest of your tech budget to software that does save you money, like accounting tools, HR management tools, marketing tools and more.
Card Processing
All businesses need to be able to accept payments, and most businesses should be able to accept credit cards. Card payments are rapidly becoming the most popular form of payment — outpacing even cash — so despite the relatively high cost of accepting cards, your startup needs to do it.
Fortunately, there are a few ways you can reduce card processing fees. For the most part, this requires talking with your current merchant services provider as well as competitors in your area, just as you did with your utilities. By doing this, you can gain a better sense of normal rates for processing — and you might gain information about what your company truly needs. Shifting up or down in payment tiers could alter your costs favorably.
Paper
Here's the biggest cost-saving change your startup can make: abandon all paper. While you might think you can't live without hardcopies in triplicate, the truth is you can save an outrageous amount of money by doing everything on computers. These days, there is a digital solution for everything, from email to cloud storage to eBooks and blogs. By going fully paperless, your startup can eliminate all kinds of unnecessary cost, including printing, which is a major headache as well as a significant expense.
What's more, a paperless office is sustainable and green. Modern consumers reward environmental businesses with increased patronage and loyalty, so by ditching paper, you can increase sales and cut costs in one fell swoop.
Odds are, your startup will be operating in the red for a few years, regardless of how much effort you put into cutting costs. However, by focusing on reducing your expenses, you can improve your cash flow and invest more money in growth opportunities.