It seems that people, as a whole, are becoming more and more environmentally-conscious, and we're very glad about it. Within your office space, there are lights, computers, overheads, and the list goes on; all of these things take a massive amount of electricity to power. Since employees spend approximately 37 hours each week within the company's building it isn't just the electricity that is being used that is making your business less and less friendly to the environment, plenty of other factors come into play as well.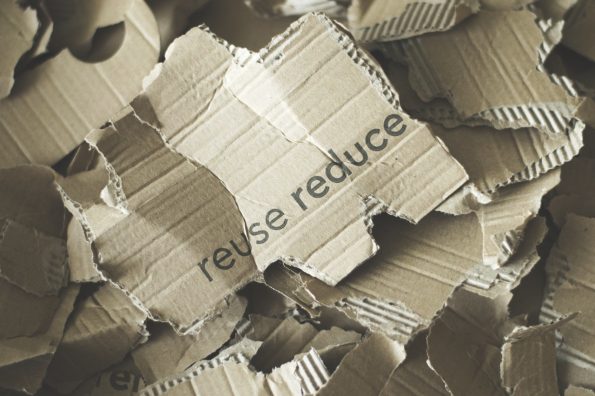 It may feel like a big challenge to make your business more environmentally friendly. Often, there is a common belief that the 'green' option is the more costly option, however, this is not always true. Actually, you can make several small changes that will hardly cost you a thing yet they will allow you to make a saving in the long run. For us here at Zest Promotional we give a lot of importance to making these alterations when it is at all possible to do so, that is why we have made up a list of helpful tips to get you started along the right path!
Green Promotional Materials
Green items for promotional use are a good addition and something a lot of businesses are turning towards. Eco-friendly reusable items are increasingly popular as we all look to help save the planet and lower ours and our businesses carbon footprint. These guys have a number of great options in the area that help the environment.
The Art Of Recycling
It seems like people are very keen to recycle at home and spend a considerable amount of time separating their cardboard from their plastic. Yet, in the workplace, this practice can be neglected. A large amount of waste is generated when your business is operating. However, if you are dedicated to recycling you can make sure that things are running in a more eco-friendly way.
It is easier than you think to find a way to encourage people to recycle at work and it is all about making it as accessible as possible. Have visible recycling bins with clear labels so that employees know what goes in which box. By creating an in-your-face recycling station you give people no reason to avoid putting their plastic bottle in the plastic bin.
The Lightbulb Moment
You need a bright office space so that work can be carried out efficiently. This means that the bright lightbulbs which your office makes use of are playing a significant role in stopping your office from being environmentally-friendly. In the past, low energy lightbulbs took forever to light up and often seemed too dim to be used for an industrial workspace. Nowadays, these lightbulbs are known for being an efficient choice, as well as the suggestion that they may prevent 16 billion tons of carbon from being dumped on our earth's atmosphere over the next 25 years according to a report by the International Energy Agency. It's a nice benefit to the environment.
A Look At Office Supplies
Especially if your organization is a rather large one, your office will make its way through a large amount of supplies each and every year, pens and paper being just one example of these numerous supplies. An easy way to reduce carbon levels is to rethink the products which your office uses. For instance, recycled paper is now easy to purchase and recycled elements are being used for other office supplies such as office pens and so forth. When you make these choices you are playing a role in decreasing the strain that our planet is under and starting a friendly circle of recycling.
Time To Switch Off
It is all too easy to leave your office at five o'clock without even thinking about what has been left plugged in, however, an easy way to cut down on your business's energy consumption is to turn off, not only lights but also appliances when you leave the office. Granted, there may be some items that need to stay plugged in but make sure that wherever possible you switch everything else off. Remember, this will also be of benefit to your company as well as the environment.
Keeping An Eye On Travel
It's not just in the office that we are aiming for sustainability, we also want to encourage employees to think about their travel. For instance, a lot of companies have a cycle to work scheme which helps people to leave their car at home and take their bike to work. This reduces the carbon emissions in your office. It's also a good way for employees to keep fit. For people who have desk jobs, this is very important and encourages them to get moving and make exercise part of their daily routine.
Keeping It Local
If your office has a kitchen you will likely have food products stored there that has been produced in great volumes by a supermarket. Taking small steps like buying local milk, eggs and other products from a local farm shop can go a long way in helping sustainability levels. Show that you are giving thought to the carbon footprint of what is entering your office and you can be sure that others will notice how important the environment is to you. In fact, this can be a way of encouraging employees to talk among themselves about ways in which they too can contribute to an environmentally-friendly workspace.