Every business needs to make sure that it is using tech in the best possible manner as it can have a positive impact on just about every aspect of the business. When used correctly, tech can streamline operations, make work easier for your team, increase output, reduce costs, promote the business, keep customers happy and much more. Tech can also be an area that many businesses struggle with, especially as it seems to constantly be evolving and developing. Therefore, it is helpful to outline a few of the best tech tips that will hopefully allow you to use the best and latest tech for business success.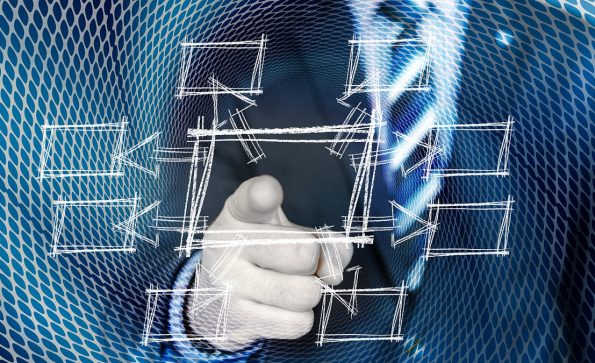 Read About New Tech Developments
First on the list of best tech tips, you need to make sure that you are finding ways to stay current with tech and learn how it can be used. Many businesses owners take the time to read tech blogs and magazines or listen to podcasts in their free time relating to tech and business, which can certainly help you to keep up to date with the latest information and find ways to implement new technologies that can help to take your business forward.
Focus On Areas That Need Improving
As mentioned in the intro, tech is something that can have a positive impact on just about every aspect of the organization. Despite this, you should avoid changing too much at once as it can be disruptive as well as expensive to invest in. Therefore, you should start with the areas of the business that need improving. If your team are struggling to keep up with demand, for example, then you should look to lighten the load with automation, or if you are struggling with online visibility then you should seek out a digital marketing agency. If you are not sure which areas of the business need improving, speak to your employees who might have a better idea and could even have ideas that would help.
Find Ways To Keep Tech Costs Down
As another of the best tech tips, keep in mind that tech can transform a business and be a smart area to invest in, but you can also end up spending a fortune when it comes to equipment and software. Fortunately, there are a few ways to keep the cost of tech down that could make a big difference and make it easier for smaller businesses to afford. A few of the best ways to keep your business tech costs down include:
Leasing instead of buying
Buying second hand
Buying lesser-known brands
Open-source software
Finance deals to spread to the cost
BYOD (Bring your own device)
Automate As Much As You Can
These days, there are many processes and areas of the business that can be completely automated whether this is by machine, software or an app. As a business owner, you need to find the most efficient way for your business to operate and automation can help with this as well as increase your output, eliminate errors and reduce both stress and workload for your team so that they can focus on other areas. Even automating just one seemingly small repetitive task can make a big difference to the overall output, so automation should always be embraced where possible.
Use Data Analysis
Data analysis has emerged as a critical form of technology for businesses in recent times and it is easy to see why. Data analysis can provide you with deep, accurate insights into the performance of your business and consumer behaviors which will allow you to identify the areas of the business that are performing well along with the areas that need some work. This can also help to take the stress out of strategic decision making and allow you to improve your business with accuracy.
Allow Remote Work
Remote work has become the new norm since the pandemic and it can actually benefit both the business and employees. You should allow remote work but also recognize that not everyone can work productively from home, which is why a hybrid model is emerging as the most popular strategy in 2021. When you allow remote work, this can also be helpful in terms of recruitment as you could start casting a much wider net and have access to a larger talent pool.
Use SUSE Linux Enterprise For SAP Applications
SUSE Linux Enterprise for SAP applications is designed to reduce downtime of critical SAP application-based operations and allows you to deploy services faster both onsite and in the cloud. SUSE Linux Enterprise for SAP applications can help to fuel business growth, improve operational performance and also reduce the complexity of infrastructure management so it can certainly be an intelligent upgrade that can make a big difference to your IT systems and business performance – you can read more about this here.
Make Cybersecurity A Priority
No matter the size of your business or the industry you are in, you also need to make sure that you are making cybersecurity a priority. Digital attacks and scams have risen dramatically of late during COVID-19 and a successful attack could cause significant operational, financial and reputational damage to your business. This is why you need to make sure that you have trained staff in how they can carry out their role safely and how to avoid common scams as well as invest in the best and latest cybersecurity products to protect your business, customers and data.
Invest In Green Tech
Businesses should also be looking to invest in green technology as a way to reduce their environmental impact, improve their reputation and reduce costs. The most effective way to do this is to embrace solar power or another alternative energy, or you could invest in energy-efficient equipment as a way to make your business greener. You should also try to make your business a paperless one if possible and again this will help to reduce your impact as well as your running costs.
Invest In Digital Marketing
Digital marketing is an area that is always worth investing in and should deliver good ROI. It is fiercely competitive online, which is why it is so important to make sure that your digital marketing is being carried out by experts that will know how to get your company noticed online in both the short and long term. This should be with a variety of campaigns, such as SEO, PPC, content marketing, influencer marketing and email marketing.
Refresh The Company Website
Leading on from this point, it is also important to refresh your company website with a custom design from time to time to reflect any updates in the business as well as to keep the design modern and attractive to your target customer. Businesses often go through change and may require new content on the website (such as COVID-19 advice), plus web design trends often change and an outdated website will always be a deterrent for a potential customer.
Add Live Chat/A Chatbot
It is also worthwhile having a live chat feature or chatbot on your website. People do not want to wait around for hours or days for a response and many of today's consumers are reluctant to pick up the phone, which means that you could be missing out on customers if you do not have some form of instant customer service on your website. A live chat feature or chatbot could stop you from losing out to the competition, keep your customers happy and improve the reputation of your brand.
Mobile App Development
In addition to having a modern website, it is often worth having a mobile app developed, provided that it has a purpose. People spend so much of their time attached to their smartphone in modern life, so if you are able to have constant presence there and reach people throughout the day with notifications then it can make a big difference to your success and encourage customer retention amongst many other benefits.
Use Social Listening Tools
It is important to gauge people's response to your business and to take action to improve the areas that need work. It can be hard to identify these areas, but with social listening tools, you can see what people are saying about your brand throughout social media even when you are not tagged. It can sometimes be hard to read criticism of your brand, but ultimately, this will help you to find the best ways to improve your business and could make a big difference to your long-term success and brand reputation.
Use Online Business Training
As a business owner, you should always be looking to develop and improve your own abilities. Fortunately, this is easier than ever in today's day and age as you can use online business training to improve your abilities and to work on weaknesses. The fact that you can research, study and even take qualifications online can make it much easier to fit training into your schedule and allow you to start applying what you are learning straight away.
Tech can transform a business and help in many ways when used correctly and this post should give you a few of the best tech tips and ideas for ways to start using modern tech for business success.