Owing to the personal testimonials and recent research surrounding CBD, the market for CBD oil has grown considerably. The CBD business has potential for those looking for a startup idea.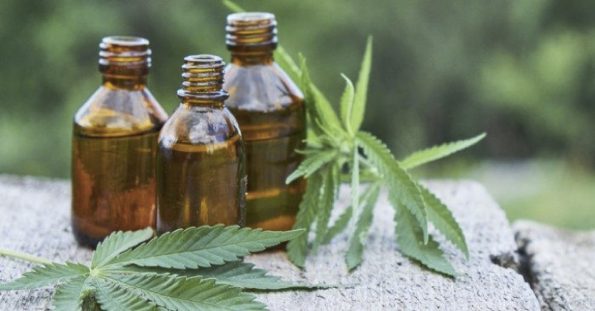 As stated by The Hemp Business Journal, the CBD market is expected to expand to a $2,500,000,000 billion market in customer sales by 2022.
Whether you have experienced the advantages of CBD oil firsthand or you see an opening in the industry, you might be considering investing into the CBD market.
We have gathered valuable information that will help guide you if you're considering starting a CBD business:
Wait! Things you need to know before getting started…
There are some things you need to understand before investing your hard earned money into the CBD business.
Commonly dubbed as Cannabidiol, CBD is an active multipart present in marijuana and gifts many medical benefits.
The growing CBD industry is expected to rake up at least $3,000,000,000 annually. This is great news for marketers and business vendors of this miracle oil.
Once you're ready to establish your CBD business, follow these steps to make sure your business prospers:
Get business insurance

Build your brand

Plan your business

Register for taxes

Open a business bank account

Establish a web presence

Set up business accounting

Obtain necessary Business permits and licenses

A ready-to-check-out website with disclaimer and policy
We can't emphasis enough. If you don't have the above things ready, your CBD business is bound to fail.
Step 1: Learn & Understand CBD's Legal Status
CBD oil doesn't have any psychotropic effects such as those caused by marijuana. There has been a slight confusion around the legitimacy of CBD oils in some countries. Most of the cannabinoids are mainly classified under the Misuse of Drugs Act. CBD oil is legal in some countries, but some guidelines are enacted to control the consumption of the compound.
CBD oil for sale is closely monitored and legally accepted according to the concentration of compound used in the oil. Countries such as the UK have legalized the use of CBD oil across UK markets for medicinal purposes. The manufacture of CBD oil is derived from hemp. The use of hemp strains has been classified as a legal and useful substance in the production of CBD e-liquid.
There are certain restrictions on CBD oils; the limitation is mainly based on the concentration of the compound used in the process of manufacturing CBD oils. For instance, in the UK, CBD oil should not contain more than 0.2 percent of THC level in the oil. According to the UK law on CBD oils production, the amount of THC in the oil should not be easily separated from the oil.
Step 3: Create a CBD Business Plan
The business opportunities are there, but you'll need a plan of be successful. Particularly in this market, where you will be under more inspection than if you were opening a restaurant, for instance.
If you want to establish a lucrative business, it's important to lay everything out ahead of time.  This is where having a good business plan comes in.
In addition, investors will be checking to see that your plan is sound – so don't rush things.
It'll be much easier for you moving forward when everything is down on paper. Important things you need consist of:
Marketing Plan

Strategy and Implementation

Products and Services

Customer and Market Analysis

Sales Forecasts

Financing Methods
Creating a comprehensive business plan is a key part of the process in starting a successful CBD business. Even if your financing is already guaranteed, a written and well-articulated plan can be beneficial in your quest for success.
Step 4: Get a High-Risk Payment Processor
If you have obtained huge quantities of CBD, but you can't retail it, you are not going to make any money.
As a matter of fact, banks categorize all vendors of CBD as "high risk" vendors. This means, less flexibility, higher rates, and the likelihood of getting your account closed for any minor violations.
Having your paperwork in order (licenses, statements, and taxes) is one way to stress that you mean business. Being organized is important for high-risk vendors because their books are examined more frequently than their low-risk colleagues.
It also helps to handle your accounts cautiously and keep your books ready for inspection. Some companies offer specialized payment processing for CBD vendors, but it's always important to get a feel for what is available before signing your name to any contract.
With a bit of research, you'll be in better shape to solidify your processing, which is often one of the biggest struggles facing high-risk businesses.
Step 5: Market Yourself Online
This is one of the most crucial steps of "making it" as an e-commerce business selling CBD. Having a responsive, attractive site is more important than you might realize. You can even hire a developer to customize and improve your site as you see fit.
Trustworthiness and authority don't grow on trees (though that'd be nice). They have to be developed through hard work and writing about the CBD industry as guest posts for other sites or on your blog to help you gain recognition, increase traffic, and improve the potential of your e-commerce website.
Put in some effort here, since it'll set the basis of for your future success.
Step 6: Write CBD-Oriented Legal Policies
Transparency is vital – it'll help you create trust with your clients, and it'll protect you from breaking the law. Having well laid out privacy policies and terms of service is vital for your CBD businesses.
Step 7: Build & Strengthen Your Brand Name
Once you have a great site and taken care of the legal nuances, it's time to create your brand name. An excellent way to start is to write relevant articles and pitch them to other sites. Getting your name out there will help you build authority in the industry, boost brand awareness, and increase your customer base.
Conclusion
There has never been a better time to become a CBD merchant. The market is still young and expanding quickly, and if you want to cash in on it then go for it. Start now and reap the huge rewards of this thriving industry.