Motion control has quickly taken an integral role in the development of modern industrial processes and consumer products. Motion control allows the automation of any application to be enhanced offering superior movement, precision, velocity, and force.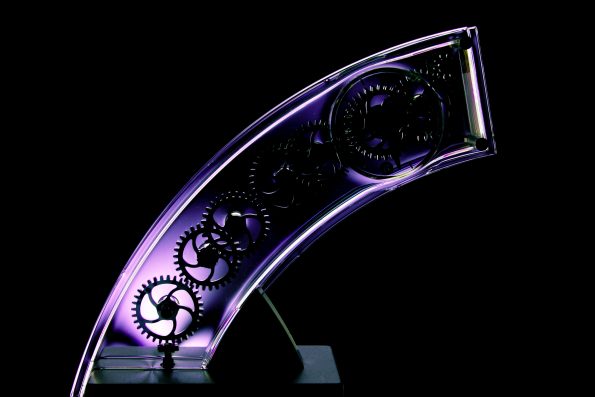 By working with an automated system that is made up of motion controllers, hardware, drives, feedback devices, sensors, and software tools it can help to create the route the motor follows. This allows for the control and speed of the movement to achieve the desired effect. 
Signals are sent to the drives via the controller which are then converted into the required preprogrammed movement that is needed. A feedback device is then utilized to help the motion system control a closed-loop system which helps to minimize any system errors. 
Servo Motors and Drives Market Overview
It's predicted that the servo motors and servo drive market will grow to USD 15.92 Billion by 2022. Servo motors and drives are used within industrial applications for advanced automation. They help to minimize the number of errors and costs to many manufacturing processes. The recent development in servo motors and drivers and their use in automation technology has successfully enabled and improved the rate of manufacturing. 
By reducing the size of machines whilst simultaneously improving torque, many drive motor industries are now able to flex their improvisation in ways they never could. The eager and successful implementation of servo motors and drives in manufacturing applications has significantly helped emerging markets such as India and China to develop. 
We can now expect to see some innovative new applications for both servo motors and drives over the next decade. The interest in these technologies is gaining huge interest in the automation industry across the world. There is now a huge demand for the latest technologies to utilize this type of automation and that demand is set to continue rapidly over the next ten years.
Analysts are predicting that the servo motors and drives market will record a CAGR of approximately 8.56% through the period of 2019-2027. 
This market is segmented by:
AC and DC servo motors
Voltage range

– medium voltage to high voltage

Communication Protocol

– Fieldbus and industrial ethernet.

Brake type

– with brake and without brake.

Applications

– machine tools, computerized numerical controllers, motion control, robotics, automated manufacturing, packaging, automotive and much more.
It's thought that the market segment to receive the largest market share will be automated manufacturing. This will be the result of the servo motors and drives efficiency in increasing automation solutions and services across global industries.    
Motion Control Market Size and Forecast
The global motion control market was worth USD 18.03 Billion in 2018. It's predicted that the global motion control market will be worth USD 27.99 Billion by 2026. Analysts predict that the market can expect a CAGR of 5.7% in the same period of time.
The key drivers of growth within the motion control market include the continued demand for advanced automated processes and applications for manufacturing automation.  The increase in demand for industrial robots is also helping drive growth as well as the integration of components within motion control systems.
The motion control market is segmented by:
Component

– Actuators/mechanical systems, motion controllers, electric drives, ac motors, sensors, feedback devices, and servo drives.

Technology

– Pneumatic, hydraulic, and electromechanical actuation.

Application

– Inspection, material handling, packaging, robotics, and others.

Industry

– Metals & machinery manufacturing, healthcare, automotive, aerospace & defense, oil & gas, semiconductor & electronics, and others

Region
Motion Control Examples
Motion control technology can be used in an extensive number of industrial and consumer applications. 
Robotics
Servo drivers are increasingly being used in industries that rely on robotics for their manufacturing processing requirements. The drivers help improve the efficiency speed, control, velocity and precision of the robots via multi-axis synchronization with advanced servo control. 
Servo drivers are light and compact with accurate force control that ensures the safety of the robot's surroundings. Fan-less technology allows for 99% efficiency minimalizing heat and thus reducing the need for cooling fans and heat sinks.
Smart Warehouse
Cutting edge motion technology is allowing production warehouses to effectively face the challenges of scalability, flexibility and increased productivity. Advanced motion technology has proven to be safer, more reliable and improves functionality. The compact drives are powerful allowing for greater scalability with ease. 
Processing can be made significantly more efficient by minimizing downtime, supporting smooth maneuvers with continuous and uninterrupted operations, adaptable loading capability and precise efficient multi-axis movement.