Is owning a business your only professional goal? Are you still in need of that one amazing idea that'll be sure to get you started on the entrepreneurial career path? Well, you're in luck, as a number of brilliant business ideas can be found below.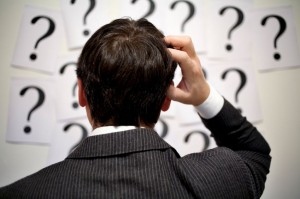 Rest assured, you don't need a lot of funding to get these startup ideas off the ground. All you need is vision, acumen, energy, drive, and, most important of all, a whole lot of passion.
Here are three startup business ideas that will be sure to make you some money throughout the course of 2020:
Ecommerce store
The ecommerce industry has gone from strength to strength in the past ten years, and this growth doesn't look like it's going to stop anytime soon. If you want to jump on this burgeoning business bandwagon before it becomes far too crowded, 2020 is the year to do it. Delay any longer, and your startup online store will be likely to get lost in the shuffle upon its inception.
Should you decide to take on this kind of business venture as your entrepreneurial career, it's crucial that you take some time to organize your inventory before your site goes live. This will help you to prevent product theft, returns, and spoilage going forward.
To optimize the task of managing your inventory, be sure to make use of Shopify. Specifically, be sure to make use of the following key Shopify inventory management features:
Inventory tracking on individual listings
Product variations inventory
Bulk inventory updates
Inventory transfers
Inventory history
Business plan service
You've no doubt scrawled the length and breadth of the Internet in the past in search of advice on how to develop business plans. Why not cut out the middle man in this instance (sorry, Google) by becoming the go-to service that entrepreneurs like yourself turn to whenever they are need of business plan advice.
To ensure that this particular startup idea proves to be a bit hit with prospective business owners, you should:
Improve your executive summary writing skills
Speed up your market research capabilities
Capture the tone of business plan writing
Invest in cloud computing so that you are capable of collaborating with your clients
Write out a number of business plans that you can show as samples to clients
Consulting agency
Would you consider yourself to be an expert in your niche field? Have you already devoted those elusive 10,000 hours to it? If so, you could stand to make some serious cash advising others about it. By starting up your own consulting agency, you would be tasked with helping others get to grips with your chosen industry.
If you want to break into consulting and get this type of business venture up and running, it's important that you:
Take it seriously and don't be just another 'consultant between jobs'
Try and obtain a consulting contract from the company that you are leaving behind
Factor late payments into plans
Don't promise the world and go out of your way to over-deliver
Hone your boilerplate proposal writing skills
There are many side hustle and entrepreneurial career paths to follow. Try to balance your skill sets with your passions to find the right path for you.