The goal of every Nevada business owner and entrepreneur is to make more profit and grow their business. Business expansion, however, doesn't come easy. It requires a lot of planning as well as funds to implement.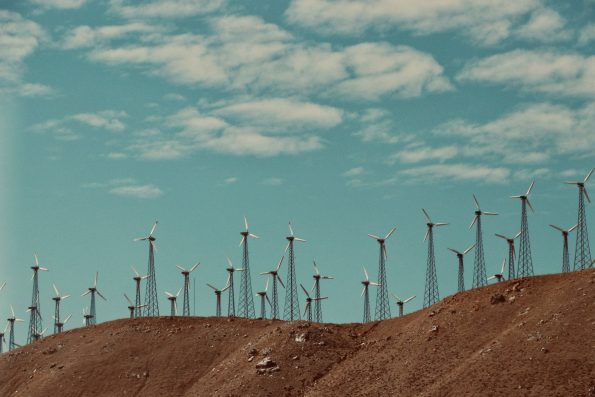 If you are looking for capital for business expansion in Nevada, then this article will provide all the information you need about your financing options for business expansion.
Why Would Your Nevada Business Need to Expand?
There are several situations when business expansion becomes essential, including the following.
Infrastructure – When a business eventually outgrows its current facilities, there's a need to build more or expand the existing facilities to improve operations.
Equipment -When the number of customers a business has grows from 100 to 1,000, for instance, then there's a need to get more equipment to meet up the demand. Companies also need to upgrade old equipment to modern and fully functional ones continually.
Need to hire more employees to support production, services or marketing
Financing operations like paying vendors or investing in projects.
To boost marketing efforts, either by investing in ads, buying delivery vehicles, etc.
To purchase inventory to ensure materials are in-stock for production.
Financing Options for Business Expansion
Self-Financing
This involves sourcing business expansion funding within yourself. It includes:
If you have enough cash saved up, then you can take it up to finance your business expansion, especially if you are a small business owner.
Selling assets like real estate, cars, bonds, or stocks can help you raise capital for business expansion.
You can contact a commercial bank or alternative lender for a personal loan in Vegas to finance your expansion. The loan will be in your name, so your credit score and income will determine the amount of loan you get.
Borrow with Your Home Equity
You can borrow against the equity of your home if you have fully paid for it or have paid a considerable part of your mortgage. Most lenders require you own over 20% equity to apply for home equity loans.
Credit cards are not just useful for shopping; they provide a quick way to purchase items for business expansion. For instance, you can buy stationery, pay for online marketing with your credit card. Credit card loans, however, come with high-interest rates.
Cash in on Your Retirement Accounts
IRA and 401(k) accounts have penalties for withdrawal. However, there are plans known as the Rollover For Business Startup (ROBS) that allow individuals investing in the business to avoid those penalties.
Business-Financing
This involves sourcing business expansion funding with business borrowing or selling ownership. It includes:
Small Business Administration Loans
SBA loans are one of the common sources of funding for small businesses in the U.S. The SBA isn't a direct lender; instead, it's a government guarantee program for small business loans from qualifying banks, credit unions, and alternative lenders.
Business owners can get SBA backed loans up to $5 million. SBA guarantees up to 75% to 85% of the loan, while the borrower will need to have at least a 20% stake in the loan.
SBA has specific eligibility standards for businesses seeking loans. Companies that have reneged on any government loans in the past are ineligible.
Businesses can get up $50,000 from the SBA microloan programs. The funds can be used to finance expansions like purchasing equipment, inventory, funding operations, and others.
The interest rate for these loans are negotiated between the lender and borrower and is usually within 8% to 13%.
Crowdfunding has become a significant concept in the business world and is growing in popularity as a significant source of business expansion funding. The idea is quite straight forward. Businesses seeking funds borrow from members of the public and payback within a specified period with interest.
There are various crowdfunding platforms where you can meet funding-ready investors, including Kickstarter, SeedInVest, SeedUps, RocketUps, and EquityNet. If you plan to buy a specific piece of equipment, for instance, you will be required to list your project with its details, so any investor who fancies it can contact you.
Many businesses have leveraged crowdfunding to raise vast sums of money for their operations. Crowdfunding platform KickStart has drawn over $2 billion for more than 300,000 projects.
P2P funding allows businesses to borrow without having to go through banks and strenuous procedures. Under a P2P loan agreement, the borrower makes fixed monthly repayment until the loan is paid up.
There are several peer-to-peer platforms where you can post loan requests. Most of the platforms, like Lending Club and Prosper, already have thousands of existing investors. An investor will review your application, and accept to loan you a specific amount. After the money is provided, you will have to repay the principal amount and accruing interest in monthly installments.
Borrowing from friends and family is one of the most popular financing options for business expansion. These people know you best and are more likely to look beyond your credit score and current bank balance to provide the funds you need for your business expansion.
While getting funds from family or friends may not require much procedure or affect your credit score, it still has the risk of damaging existing relationships. It's advisable to have a written agreement stating the borrowed amount and the repayment timeline.
Angel investors aren't only for new businesses. You can find investors to help finance your business expansion. If you know anyone that can help finance your project, then pitch the business expansion idea to them. Provide all supporting documentation to show the growth of your business so far, and how the expansion can help improve productivity and profit. While most people may be reluctant to invest in new businesses, an existing business may be too enticing to ignore.
There are several platforms and organizations where you can link with angel investors, including AngelList, MicroVentures, Go4Funding, and Alliance of angels. After getting the contact details of such investors, you can call their office to book an appointment with them or chat them up on any social media platform.
Get Investment from Venture Capitalists
Venture capitalist makes investments in companies in exchange for equity stakes. VC firms are typically drawn to existing businesses than startups and are an ideal source of capital for business expansion. They want a business with excellent scalability and cash-inflow. You can connect with a VC firm and pitch your proposal to them.
Your pitch should convey everything about your business, the stage you are in now, where you are going, and how the expansion will help grow the business. It should also outline how the money will be spent.
Conclusion
There are numerous options available to you when seeking business expansion funding in Nevada. However, whether you are borrowing from a bank, crowdfunding, or sourcing in any way, it's essential to provide all relevant information that will clarify every aspect of your project.