Starting a business that will still be afloat two years into the market is no walk in the park as it may seem on paper. A vanity number can go a long way in boosting the economies of scale of your small or large-scale business because of convenience between customers and the company. The purpose of this study is to highlight 6 significant steps that are crucial in acquiring your vanity number to boost the productivity of your business. Lastly, the reason why your business needs custom numbers will equally be included in the article.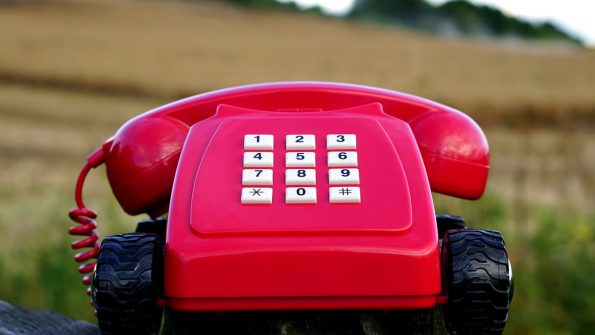 How to Get a Vanity Number
Select your Preferred Vanity Number Type
There are three main types of custom numbers; repeater, phrase, and word. For this reason, based on the nature of your business, there is a need to choose a repetitive number, word customized names or phrase infused numbers. If you are not sure about your most recommended option, there is no shame in seeking the professional opinion of the custom number service providers.
Counter-check Number of Digits and Words
Since numbers can be fused with words, any business owner must ascertain that the names and the Logos match in a balanced proportion. For example, consider a small business that specializes in a wide variety of dog food. Suppose this organization decided to go with the word-custom numbers, the number should look something close to 888-DOGFOOD. The same concept applies to numbers since a single digit could mess the whole setup. Counter-checking the names, words, and phrases provided you the opportunity to master the dimensions of operating your growing business.
Consider Coverage Options
Before settling for the vanity number that you have now been eyeing for months, you may need to consider its scope of coverage. For example, small startups can equally benefit from the lucrative vanity numbers just like large scale business. However, small businesses are most likely to use local coverage services because most of their customers come from within or around the company. As such, it is relevant to consider the coverage options that the vanity number will offer to your customers when they try to reach you.
Utilize Vanity Search Tools
The fourth step of how to get a vanity number is making a wide guess or assumption of keyword results. Several vanity number search tools and apps have been far on the rise following the uncontrollable wave of convenience that comes with custom numbers. The advantage of looking for the vanity numbers is to find out about your most preferred arrangement of numbers. There are custom numbers that have keywords after them, while others are the vice versa. All these means that contrasting business owners have priorities as opposed to what the professional custom number organization may be offering at that moment.
Lease Vanity Number
The customized number that you have recently acquired can still be ascertained from a higher level of analysis. For example, you can hire the services of a professional vanity number expert to equip you with the necessary subscription charges and availability rates. As it has been highlighted and ideally elaborated in the previous bit of this study, there is the need to figure out if your customer number can operate internationally as well. Moreover, it is vital to note that some customized vanity numbers work within a respective state. It means that if a client is out of range of out of the country, the deal if off.
Publish Custom Vanity Number
The final step is advertising your vanity number to all potential customers. Modern technological advancements have eased this last step for you. There are several media platforms that you can use to publish the vanity number that you selected. For example, you can choose the radio and televisions advertisements. Social media marketing techniques can be of great help in this situation as well.
Reasons Every Business Needs Custom Vanity Numbers
The merits that businesses with vanity numbers enjoy over those that do not, spread far and wide. For instance, the more customers call in, the more precision and individuality are invested in the final product of every production. As a result, economies of scale maximize exponentially while the interaction between the business and its customers keeps growing for the better by the passage of each second. A vanity number also gives your company a whole new look of reputations. Customers feel safer knowing they can call back a viable vanity number to make follow up of purchased goods and services. This way, clients end up returning for more, and this is how your business stays on top of the game.