Many people these days would love to take the plunge and start their own business rather than working for someone else. However, some have no idea where to start or are under the impression you need loads of money to start a business. Fortunately, the digital revolution has made it easier and cheaper for people to set up an online business on their own.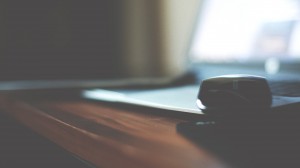 People go online for everything these days, from shopping and entertainment to taking online courses, getting economics homework answers, and networking with students. In fact, the level of reliance on internet technology means that having an online business could be the perfect solution if you want affordability and convenience. In this article, we will look at some options for starting an online business with a minimum budget.
Some of Your Available Options
There are lots of options when it comes to starting a business from home. Your interests, experience, and skills will play a big part in what you decide to do. However, remember you can always take online courses if you need to gain skills and qualifications for the type of online work you want to do.
Technical Jobs
One thing that you can consider as an online job is offering content writing services. This is a great choice if you have a flair for writing and you are a good researcher. You could end up writing all sorts of content such as blog posts, articles, and marketing materials. In addition, you could work for a wide range of clients from different industries and from places around the world. By setting up a home office, you can do your work from the comfort of your own home and at times that fit in with your schedule.
If you consider yourself technical and artistic, perhaps a career as a web designer is more suited to what you want to do. You can make a very good living as a web designer, and you will always have a demand for your services because we now live in a digital age where websites are essential for businesses of all sizes. As with content writing, you can work the hours and days that suit you, which means you have complete flexibility. On top of this, you can also enjoy having a great way to channel your creativity while also making good money.
Financial Jobs
Some people prefer to work with numbers and have qualifications in accountancy or similar. If this sounds like you, one thing you could do is offer book-keeping and accountancy services to both individuals and businesses. There are lots of smaller businesses along with individuals who find themselves in need of a number-cruncher for all sorts of financial issues. You can enjoy building up your client base and helping others out while making a very good living.
These are just some of the many jobs you can do working from home and online. The great thing is you need little to no money to get started with these options.