Startup companies can be lauded for their innovation, creativity and imaginative thinking, and rightly so. However, when it comes to cybersecurity issues and resolving them, perhaps not all startups know what to do or what to look out for. They often don't have the cybersecurity tips they need to protect their assets.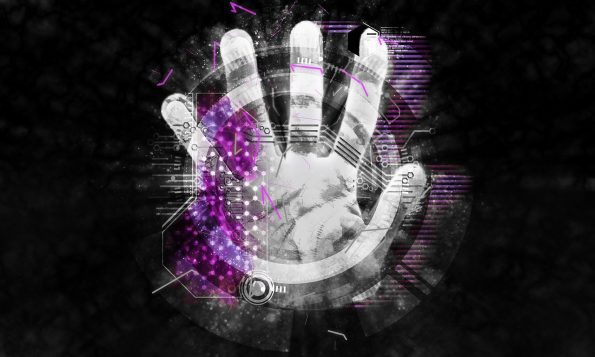 One of the most important aspects a business leader can research and ask themselves is what is cyber threat intelligence? By the knowing the full details about that, business leaders can fully prepare themselves with the knowledge of knowing what to look out for.
If cybersecurity issues are left unattended, then this can contribute to devastating fraud consequences. Without effective security measures in place, fraudsters can easily take advantage of things.
In 2021, the estimated daily cost of fraud surpassed £375m, and this was the equivalent of consumers being able to purchase over 136 million daily cups of coffee!
With that in mind, let's explore what cybersecurity measures can be taken to resolve any issues, as per the following ideas:
1. Zero Trust Security
Zero trust security is a security model that assumes that all users are untrustworthy. Under this model, all users are treated equally and given limited access to systems and data. This makes it more difficult for attackers to gain access to sensitive information.
The Biden administration has set a deadline of December 31st, 2024 for government agencies to fully adopt the zero-trust architecture. This is an interesting move as it took Google five years before they could implement this security model into their systems.
Zero trust security can be implemented using a variety of methods, such as least privilege, micro-segmentation, and identity and access management (IAM).
Startups should consider implementing zero-trust security to help prevent data breaches.
2. Invest in Cyber Threat Intelligence
Cyber Threat Intelligence (CTI) can help startups to identify and track potential threats. This information can be used to decide about how to protect their business.
There are several ways to obtain CTI, including threat intelligence platforms, open-source intelligence (OSINT), and commercial threat intelligence services.
Moreover, many startups are now turning to AI and machine learning to help them automate the process of collecting and analysing CTI. Startups should consider investing in CTI to help them prevent data breaches.
3. Employee Training
Employees should be taught how to identify phishing emails, spot social engineering attacks, and use strong passwords. They should also be made aware of the importance of security best practices, such as not sharing sensitive information online.
In addition, employees should be given regular training on cybersecurity threats and updates. Giving them critical cybersecurity tips will help to ensure that they are always up-to-date on the latest threats and how to protect their business.
4. Implementing a Security Framework
A security framework is a set of policies, procedures, and guidelines that helps organizations to manage their cybersecurity risks.
There are a different security frameworks available, such as the National Institute of Standards and Technology (NIST) Cybersecurity Framework, the ISO 27001 standard, and the Center for Internet Security (CIS) Controls.
A security framework before starting their business assists startups in identifying and managing their cybersecurity risks.
5. Use Cyber Insurance
Cyber insurance is a type of insurance that helps to cover the cost of damages caused by cyber-attacks. This type of insurance can help to mitigate the financial impact of a data breach. In addition, it can help to cover the cost of legal fees, investigation costs, and customer notification expenses.
However, it is important to note that cyber insurance does not cover all types of risks. For example, it will not cover the cost of data recovery or business interruption.
Startups should consider purchasing cyber insurance to help them financially recover from a data breach.
Conclusion
Running a new business is hard enough; protecting it from a cyber attack shouldn't have to be another worry. As a startup company, it's essential to protect your data and your customers.
By following the cybersecurity tips we've outlined, you can help keep your business safe from online threats. Have you implemented any of these data security measures?
If not, now is the time to start. Cybersecurity measures and safety should be at the top of every startup company's list of priorities. Don't wait until it's too late.