Fewer places are better to start a business than the 'Sunshine State.' For starters, there are no state income taxes in Florida, so your business expenses and financial obligations are going to be lower than others. With an estimated 21 million residents living in the state of Florida, you are also going to have access to a large customer base. Florida is also known for its tourism industry and it is a magnet for retirees. In short, a Florida startup company owner with a well-planned business strategy has a very good chance of success simply by being based in Florida.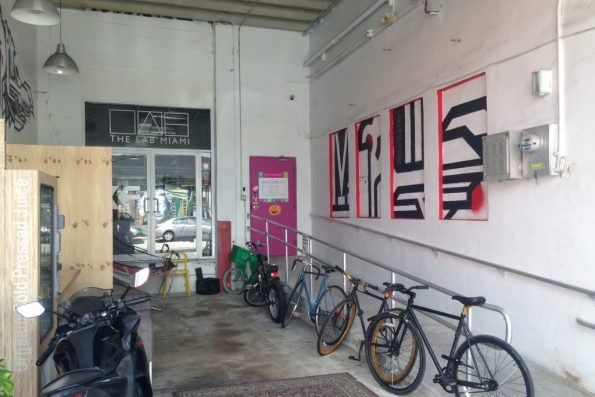 Knowing What You Want to Do with Your Business
Everyone has their own reasons for going into business. Some people have known for years that they want to run their own restaurant. Then there are budding business owners who have an idea that suddenly pops into their heads and they simply can't rest until they see their dreams come alive. Lastly, there are start-up business owners who know that their companies have good potential but they don't have a clear vision. To go further, know what you are going to be doing with your business. Avoid buying a bunch of merchandise that you eventually hope to sell before you have your business officially set up. Don't arrange meetings with investors until you have a business plan and have practiced giving your pitch. Simply put, try not to 'wing it' when you are presenting your Florida startup company.
Getting Through the Red Tape
To have a business in Florida, you have to go through an established process. There is the business license that you have to obtain, which involves choosing what type of business structure you want your company to have. Then there is insurance, getting bank accounts, and making everything official. While you can get your Florida startup business set up quickly, there is enough red tape involved to easily trip a novice up. It can be very beneficial for you to work with a company that will walk you through the business setup process so that you don't make potentially time-consuming mistakes. Look for ones that offer complete business support services so that you can have your Florida based company up and running fast.
Creating a Concise Business Plan
The ideas for your business that exist in your head need to be put down on paper so that you can formulate a detailed plan. Business plans are standard when it comes to applying for business loans, grants, and funding. Your business plan doesn't have to be hundreds of pages but it has to outline everything you are planning to do and how you hope to accomplish your goals.
For instance, your business plan should cover the setup of your website and how you are going to procure your products; it should contain projected expenses and profits; and it needs to include information on how your business is going to expand. Now, writing a business plan is a detailed process that is likely going to take you a couple of weeks at minimum. You can make changes to your business plan as often as is necessary, even after you have started your company.
Doing the Math
While your business plan for your Florida startup is going to have a lot of information on finances, it is not possible for you to cover it all. You can go to How to Start an LLC to get more insight on keeping track of all your finances. When you form an LLC in Florida, you have to be aware of what is going to be required of you as the company owner. Fees will be due each year and certain disclosures about your finances will need to be relayed to the treasury department of the state. Consider maintaining spreadsheets so that you can input figures about sales, accounts payable, and tax deductions as you become aware of them. Not only will this make paying estimated federal taxes easier, it will also aid you in keeping your business afloat.
Getting Through Your First Year as a Florida Business Owner
The first year that you are in operation as a Florida startup business owner is going to be the most exciting as well as the most difficult. You won't have that much experience, so plenty of things are going to take you by surprise. Moreover, most business owners face major 'hiccups' during their first year. This is why you have to know how to start an LLC in Florida as well as how to maintain one. After applying for a business license, you have to pay fees and update any business information that has changed on a yearly basis. In short, starting up a company and forming an LLC is just the first step. And your first year is going to be a challenge.
Maintaining Progress and Growing as a Business
So, after you are comfortable with the direction that your company is going in, you need to make even more decisions on how you are going to maintain things. Some business owners in Florida are going to be comfortable maintaining the status quo, but most want to see their companies grow as big as possible. Decide if you need to move your company to a new location so that you have more retail space. Determine if setting up a second or third store is something that you can realistically accomplish. If you are in business as a sole operator, think about if you are making enough money to be able to hire some outside help. Of course, you don't have to do anything differently if your business is successful, but there are ways that will help to lighten your load as a business owner.
Starting your business in Florida will give you a few advantages. Number one, you won't have any state taxes. Secondly, the weather in Florida stays warm so you won't have to worry as much about adverse weather. Lastly, you will be in business in an area where there are already thousands of successful startup business owners. That fact alone should urge you to get your company off the ground as soon as you can.