A big part of your startup's success will depend on the power of your personal brand. In the early days of your startup's development, and potentially well into its growth as a business, you're going to serve as the face of the brand, interacting with clients directly, and forming your customers' first impressions. Accordingly, it matters how you look.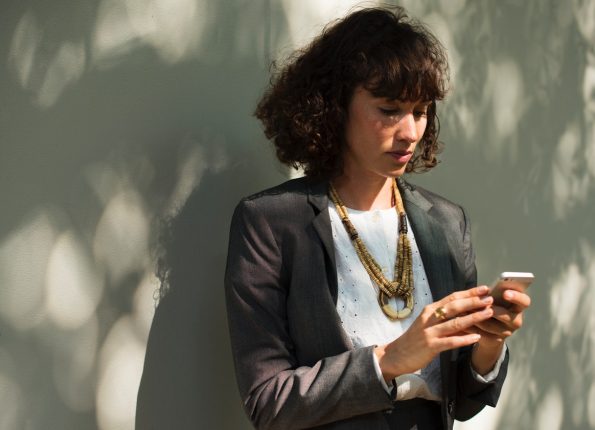 There are dozens of variables to consider as part of the look and feel of your personal brand, including your tone and your headshot (for social media), but you'll also want to consider small touches—like the jewelry you wear, if any. And, more and more, this relates to male as well as female founders.
The Impact of Jewelry
The type of jewelry you wear, if you wear any, can send a powerful message to your prospective clients, or even help you improve the visibility and originality of your personal brand. Ultimately, you'll be trying to achieve one of three goals with your jewelry, all while conforming to whatever formality standards apply:
Appearing successful. First, you could want to appear successful. Jewelry tends to be expensive, and a symbol of luxury, so wearing the right combination of items in the presence of the right people could make you seem more successful than you currently are.
Appearing original. Jewelry is often distinctive. If you want people to remember you, or distinguish you from your competitors, you'll need some kind of distinguishing factor that sets you apart. If you're stuck wearing a suit and sporting an ordinary haircut, jewelry could be your defining variable.
Starting a conversation. In some cases, jewelry is also a good conversation starter. An elegant piece will invite a compliment or comment, which could help you network with more people.
You can do this by paying attention to these key areas:
Gender norms. You don't have to style your look based on existing gender norms, but understanding gender norms is helpful for choosing which pieces best suit your personal brand. Are you a man looking to give off traditional, conservative, and professional vibes? If so, a tasteful watch and minimalist cufflinks should do the job. Are you a man looking to defy the norm and wear something that sets you apart? Earrings or facial piercings could help you do it.
Vintage vs. modern looks. You may also want to consider vintage jewelry over their modern counterparts, like vintage earrings or a vintage necklace. Older pieces of jewelry tend to have more character and more originality than modern pieces, and could help you stand out in the crowd. Of course, if you're trying to comply with the latest fashions or if you'd prefer your brand to have a more modern feel, modern jewelry could be better.
Accessory numbers. No matter what your taste in jewelry is, always be mindful of how much you're wearing. For the most part, jewelry is designed to be an accessory—in other words, it should be the star of your fashion ensemble. If you wear too many different pieces of jewelry, or if you wear them in a way that's distracting, your personal brand could be seen as immature, unfashionable, or tasteless.
Colors and other signatures. There are many ways for your jewelry to catch the eyes of others, or become a central talking point. Perhaps the most convenient is to have a piece with a prominent splash of color, like a blue or red gemstone. This is especially powerful if it matches some of the clothing you're wearing. You could also consistently wear jewelry with another kind of signature, like a particular style or shape.
Luxury value. If you're trying to cater to wealthy clients or clients who care deeply about image, you might want to invest in some pieces of jewelry by certain luxury brands. You might not stand out as being original, but you could look more successful to these people, and have an easy way into their networks.
Functional value. Of course, you may also consider the functional value of your jewelry. Most pieces of jewelry are meant purely to improve your image, but sometimes, they can double as a helpful tool. This is especially true of watches and their high-tech counterparts, smart watches, which can make you look well-connected and productive.
The Importance of Consistency
No matter how you choose to wear jewelry (if you wear it at all), the most important thing to consider is how consistent you are in its attachment to your personal brand. You might break out a special necklace or your best watch for a special event, but one-time use isn't going to have much an effect on how you or your business is perceived over the long term. Make sure your sense of fashion is consistent, and in line with the brand you want to build for yourself.