In an effort to support startups looking for capital and mentorship, The Startup Magazine is supporting American Electric Power in the launch of its IlluminationLAB global innovation program for technology entrepreneurs. We encourage all startups to consider applying to this rewarding startup accelerator.  Corporate accelerators are one of the best ways for startups to access capital, advice, and markets.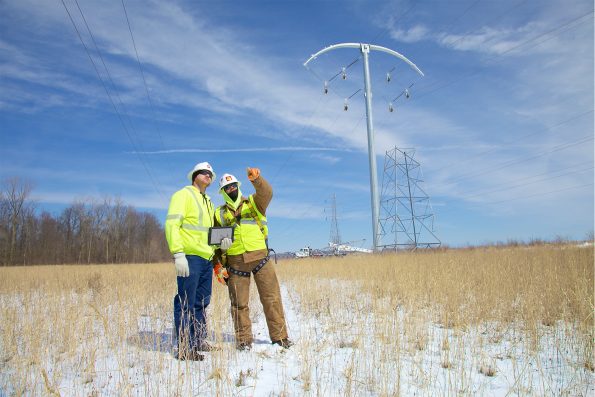 American Electric Power's IlluminationLAB is a bootcamp, energy summit, and 10-week proof of concept program wrapped into one. Based at AEP headquarters in Columbus, Ohio, USA, the Lab will accelerate startups by collaborating on use cases and trialing products at scale. Any company from any region or country can, and should, apply.
The trio of opportunities, open to any global startup, are designed in partnership with investment firm L Marks. The program consists of:
a bootcamp where selected teams will work with AEP leaders to define a use case for potential collaboration,
an AEP-wide internal Pitch Day,
exposure at the Illumination Energy Summit, and
the opportunity to work with AEP mentors for a 10-week accelerator developing your POC.
All companies accepted into the program will be provided with first-class mentorship and access to insights from leading subject matter experts in the energy sector.
Successful candidates will be co-located at AEP offices in Columbus, Ohio and will access data, gather insights and aim to test their products/services in live customer environments.
The programs will enable startups to access funding from AEP and L Marks.

The program will accept entries in four categories:
CUSTOMER EXPERIENCE – At AEP we want to be more proactive to better understand consumer behavior and provide personalized communications. If you have a technology that can help us better communicate with customers, let us know.
GRID OPTIMIZATION – AEP is now keen to find technologies available that can cheaply control and/or shift energy peaks locally rather than across the entire grid and in turn benefit our customers financially.
EFFICIENCY, OPERATIONS & MAINTENANCE – Digitizing operational activities is an opportunity to aggregate more accurate data (from customers, infrastructures and facilities) which can then be used to improve efficiency. To aid this we're looking for solutions that can help the energy industry improve and supplement their existing data with new information and greater insights.
ELECTRIC MOBILITY & ELECTRIFICATION – 

We want to work with technologies that are increasing the adoption of electric mobility by customers and reduce the costs for the infrastructure needed to support this adoption.

WILDCARD – As a part of the IlluminationLAB, AEP is keen to unearth new technologies we haven't even thought of yet. We don't know what we don't know and the Wildcard category is for any startup that doesn't fit into one of the areas above. If you think you have a relevant technology AEP needs to know about we want to hear from you!
Any company from any region or country can, and should, apply.
AEP and L Marks will also provide fundraising support.
Entries will be accepted through April 7, 2019. It takes just a short time to apply…
Apply Here
Apply Here
Check out the case studies and mentors information.
Accelerator Timeline
APPLICATIONS ARE NOW OPEN
Apply today for consideration into the IlluminationLAB.
April 07th 2019
APPLICATIONS CLOSE
Applications close April 7th 23:59 EST
May 05th 2019
AEP BOOTCAMP
Up to 20 teams will be selected to join AEP for a bootcamp to define a clear use case for collaboration
May 14th 2019
PITCH DAY
Pitch Day is your startup's chance to pitch to AEP leaders to win a place in the AEP IlluminationLAB accelerator. You'll have the chance to expand on your application and convince the panel that you're right for the program
May 15th 2019
ILLUMINATION ENERGY SUMMIT
The Summit will be an immersive educational experience with participants cutting across the sectors of government, thought leadership, utilities, technology providers, startup companies, trade organizations, academia and research.
June 17th 2019
POC PROGRAM STARTS
During the intensive 10-week period of collaboration, you'll work on the use case defined during the bootcamp phase with AEP. You'll also receive mentoring from senior leaders and external subject matter experts to help you achieve these goals.
September 12th 2019
DEMO DAY
Demo Day is where you'll show us what your startup has achieved at the 10 week accelerator and present your proposal for future engagement with AEP
Apply Here
Apply Here
More FAQ Information
What's the deadline for applying?
What information do I need to provide in my application?
We ask you for information about you, your idea, team and company. Don't hold back, let us know how great you are.
What happens once I've applied?
Once you've submitted your details via our application form on L Marks' Bridge platform, a member of the team will review your responses to confirm your suitability for the program. Our partner L Marks may be in touch to gather further details and answer any questions you have before your details are submitted to the AEP IlluminationLAB program committee for review. Up to 20 teams will be invited to attend the  IlluminationLAB Bootcamp, Pitch Day and Energy Illumination Summit.
I don't live in the US, can I apply?
Of course! Companies, entrepreneurs and startups from around the globe are encouraged to apply. Bear in mind that you may need a visa to participate in activities in the United States. You will be required to travel to the USA during the program.
Is there a minimum age?
You must be at least 18 years old to enter AEP IlluminationLAB.
What is the process for applying?
We ask you for information about you, your idea, team and company in an online form. Click Apply Now! Our partner L Marks may be in touch to gather further details and answer any questions you have before your details are submitted to the IlluminationLAB program committee for review.
Do I have to relocate to participate in the IlluminationLAB?
No, however we do require onsite attendance for a number of key dates. We can discuss one on one the needs of your company and the partnering resources of the LAB to see what would work best during the LAB timeframe.
Sponsor Comments
From Chris Johnson, director, AEP Enterprise Innovation and Technology, "AEP's IlluminationLAB is designed to combine industry insight and learnings with the perspective and technologies of talented startups from around the world. We are particularly interested in products and solutions focused on renewable energy resources, smart connected devices, customer engagement, predictive analytics and virtual assessments.."
AEP and L Marks will also provide fundraising support.
Daniel Saunders, CEO of L Marks says, "Having worked with AEP over the past few months, we have witnessed their brilliant attitude to open innovation, and we are excited to uncover the most exciting early and growth stage companies who will be able to capitalize on this unprecedented opportunity to expand their businesses whilst creating game-changing solutions across the energy sector."
Check out the full accelerator program website at AEPIlluminationLAB.com.