Cloud computing has revolutionized how many organizations do business. With cloud computing services including servers, databases, storage, analytics and more are managed entirely online or in the cloud. General benefits include more innovation, flexibility, and scalability.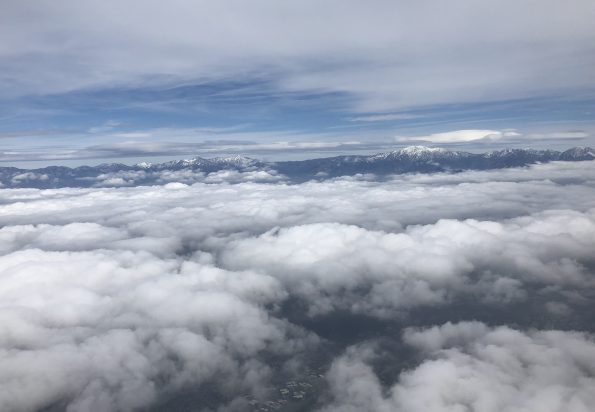 Ways the cloud can be used by businesses include software-as-a-service (SaaS), infrastructure-as-a-service (Iaas) and platform-as-a-service (PaaS).
IT resources and how businesses approach their use and management of these resources has completely shifted and evolved because of cloud computing.
According to Goldman Sachs, spending on cloud computing infrastructure and platforms grew at a 30 percent compounded annual growth rate from 2013 to 2018, as compared to 5 percent growth for enterprise IT.
According to another study from Spiceworks, 80 percent of surveyed organizations said they are already using cloud storage services. Additionally, 16 percent of respondents said they were planning to deploy cloud services within the next two years. That was up significantly from 2016, with 53 percent of businesses saying they used those services.
The following are specific advantagesof cloud computing from a business perspective.
Accessibility
Accessibility is critical to businesses right now. Employers no longer require employees to work in traditional environments. Employees have freedom and flexibility and often work remotely, either part of the time or all the time.
Changing work environments leads to more satisfaction from employees and lower overhead costs from a business perspective.
For it to work, however, there needs to be a high level of accessibility. Employees need to be able to access what they need, when they need it, no matter where they are. Security, of course, is a consideration as well.
With cloud computing, accessibility is one of the top benefits. Employees can access all the data, files and information they need not only from anywhere but at any time. It also ensures consistency in how employees around the world see the information.
Collaboration
Along with the accessibility-related benefits, there are also benefits in terms of collaboration when it comes to cloud computing in businesses. When employees aren't working in a traditional office environment or are dispersed around the world, collaboration can be difficult and in some cases impossible without cloud computing.
Cloud computing makes it easier for employees to collaborate on a project from anywhere and at any time. It also makes it easy for employers to customize how they limit access and allow access.
When a business relies primarily on internal networks and servers, it creates significant barriers to how employees work on their own, and how they work with others.
Research tends to show that employees who feel there's a sense of accessibility, flexibility,and collaboration in how they work are more productive and more engaged.
Data Organization
Data is one of the most important components of business right now. Organizations have to be able to securely and conveniently store huge amounts of data. And then they need to access that data as necessary for analytical purposes.
Cloud computing makes all of this possible without huge on-site IT investments.
There are options to search data using keywords and other intuitive filtering tools, and archiving is affordable and convenient.
Improved Customer Service
When employees can access the data and information they need quickly and conveniently with cloud computing, it not only makes life better for them. It also improves the customer experience.
Cloud solutions and platforms ensure employees have access to information related to sales and projects.
Reduced Costs
Cloud computing can reduce costs for a business and in many cases, drastically. A lot of organizations have a sense of apprehension about the cost of cloud computing, at least when it comes to implementing it.
However, the costs are often much less expensive than traditional hardware and servers, particularly when it comes to ongoing costs.
There can be significant cost savings in terms of storage, ease-of-use, accessibility and more. Also, the majority of cloud services are pay-as-you-go, so you aren't paying for things you aren't using, and you can scale up and down ad you need to in a budget-conscious way.
Finally, cloud computing tends to be a more secure option contrary to what some organizations and business leaders may think initially. According to research from RapidScale, 94 percent of businesses had an improvement in their security after they moved to the cloud. Additionally, 91 percent said the cloud made government compliance and meeting necessary standards easier. Much of this is attributed to increased security in terms of data encryption.