Due to the modern way of living businesses/entrepreneurs today use business cards as a marketing strategy. Business cards are important, and they make you look professional as an entrepreneur. As a business owner, you have to design your business card uniquely to set your organization apart from other companies in the same industry. Entrepreneurs exchange business cards with other entrepreneurs as well as clients in networking events such as business seminars or conferences.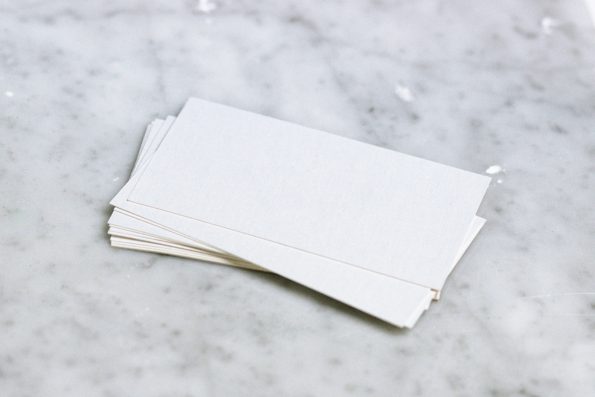 As an entrepreneur, you should ensure that your business is representing both your organization and yourself in the best way. Here are some things you need to consider when designing your business card.
1.Choose A Good Business Card Design And Color
Choosing the best design for your business card is easy especially when you are dealing with a professional designer. Hiring a professional card designer or one of the qualified graphic design companies is a good idea and gives you peace of mind knowing that designer will help you create good looking business cards. Your business cards should act as a marketing tool and be representative of the services and products offered by your organization. Ensure that the colors you pick for your business card are associated with your company. For example, if your company deals with clothes, you can have some few pictures to showcase your work more.
2.Laminate Your Business Cards
Laminating is one of the most important steps when it comes to designing business cards. For your business card to stand out and give a good first impression of your organization /company it has to be laminated. Laminated business cards are the best because they are thick, cannot be bent easily and do not wear out fast. As a business owner, you can choose to buy your business card laminator or lamination pouches as it will save you on cost especially when you are designing many business cards. Also, you can decide to laminate the cards on one side and leave the other side of the card plain.
3.The Size And Shape Of The Business Card
The shape and size of your business card are crucial when it comes to designing a business card. When it comes to size, there are few sections you need to consider such as the trim line which is the target line for cutting the card, the safety line as well as the bleed area. To get the right size and shape, you have to ensure that all the measurements are in order. There are so many shapes for business cards one of them being the rectangular shape which is very common nowadays. Also, you can research online for more shapes and choose a shape that gives you the best impression. However, when deciding on the size and shape, it's important that you keep in mind the size of your cardholder or wallet.
4.Include Only The Essential Details On The Business Card
A business card should have some information about your business organization or company. The details on your business card should be well laid out depending on the design of the card. Some of the details to include on your business cards are the company's name, your name, the job title, email, phone number, phone numbers, the website URL, the address of the company as well as the business slogan. This information is important as it makes it easy for business partners as well as clients to contact you for services or inquiries. It's good to proofread and ensure that the details on your business card are correct.
5.Consider The Finishes On Your Business Card
The final touches on your business card are important when designing. Different printers have different finishes and special effects that will give your business card a good impression. Some of the finishes include the letterpressing, spot UV coating, foil stamping as well as embossing. For instance, when you choose a letter pressing the details will look like they are engraved with special ink thus drawing more attention. All these finishes play have a different effect on the appearance of your business card. However, choose a finishing that suits your business organization or company.
Business cards are important to all business people or entrepreneurs as they act as a marketing tool. These things and many others are what you should use when designing business cards for your company or organization.