Getting into the wedding industry can lead to a thrilling and fulfilling career in Florida. If you prepare correctly, your wedding business can also be profitable. Still, the Florida wedding business is saturated with companies designed to handle each step of the path towards matrimony. Entrepreneurs need to be prepared and find some differentiators in order to stand out.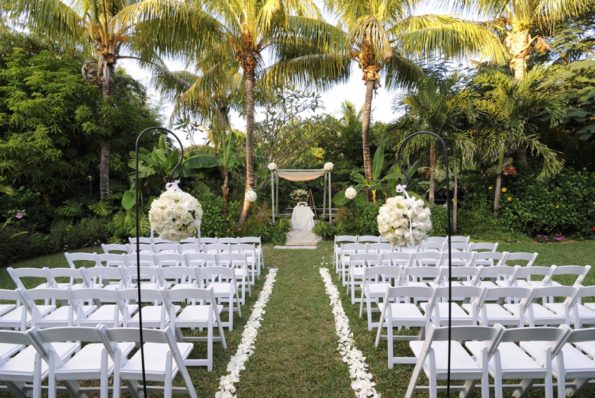 Standing out and providing excellent service can help you find your place in the wedding industry. You can learn more about how to run a profitable wedding business in Florida right here. These suggestions can help you start building your business today.
Understand the Market for Wedding Businesses
Understanding your market is important to the success of any business, including companies in the wedding industry. You need to understand what couples in Florida are looking for out of a wedding in order to run a profitable business.
There were 168,166 weddings in Florida in 2018. The majority of these weddings were held outdoors, allowing happy couples to take advantage of the area's natural beauty. Additionally, around 25% of weddings in Florida are held on the beach.
You can snag a profitable portion of the market by building your company to focus on what your clients want, which can mean developing a reputation for beautiful outdoor or beach weddings.
Find Your Niche in the Wedding Business
There's a saying that you can please some people all of the time, or all the people some of the time. Generally, running a profitable wedding business means focusing on pleasing a relatively small number of people.
While it can be tempting to try to appeal to all couples looking to get married, you can increase your productivity by specializing. With the natural beauty of Florida, you could work to build a reputation for delivering perfect:
        

Outdoor Weddings

        

Beach Weddings

        

Rustic Weddings
Boost Profitability by Embracing Different Cultures
While getting into the wedding business, you need to contend with the fact that a lot of other professionals in the wedding industry are already focused on outside weddings. You might need to broaden your horizons by focusing on other areas, such as weddings designed to meet the expectations of certain cultures, including:
        

Indian Weddings

        

Jewish Weddings

        

Latin-American Weddings
Building a reputation for offering more than your competition in a specialized field can help you grow your wedding business rapidly. Note that this does not mean that you never handle other types of weddings, just that you develop something you are known for.
Specialize the Services You Offer
It can be tempting to try to do everything all at once when you start a Florida wedding business. Perhaps you want to offer photography, video work, music, decorations, and more. Certainly, your clients may want help with everything from planning photoshoots that show off their diamond rings to pulling off an amazing reception.
However, you need to make sure you can meet the needs of your clients before you offer them.
If you promise to handle video for a wedding and discover you cannot meet the clients needs, that information will spread around, damaging your reputation. Make sure that, as your services expand, you hire enough employees to provide top-notch service in all areas.
Use Dedication to Run a Profitable Wedding Business in Florida
Running a successful business takes hard work, planning, and a little bit of luck. You can boost the productivity of your wedding business in Florida by focusing on what your clients want. Narrow your Florida wedding business to appeal to a niche market and make sure that you offer high quality services.