Owning a small business comes with a unique set of small business challenges – overcome them with these tips.
*This post is not affiliated with Daymond on Demand – reviews and opinions in this piece are the writer's alone.
I'm a lifelong business policy enthusiast, and Daymond on Demand reviews on training has given me fantastic strategies and insight. Here's my review of some of the concepts and solutions I've learned in the courses.
You've got funding, you've got an office space, and you've got a billion-dollar idea. You've handled the major startup challenges, so the rest of the small-business business should be easy, right? Wrong! Even if you're fully operational, you should still continually address certain issues if you want your business to prosper. Here are three small business challenges that require consistent and strategic maintenance.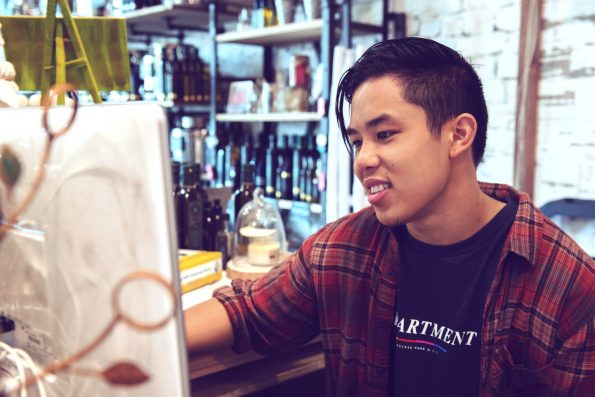 1. Optimize your social media presence.
Having a variety of social media accounts isn't enough to ensure you're effectively reaching your prospective clients – you have to have an engaging message and a reason for people to follow you. Don't waste any posts just to keep up daily activity, but rather put up measured and valuable information that will generate a response from your followers. If you are unable to craft high-quality posts on a regular basis, use the expertise of a consultant to shape a strategy.
2. Hire exceptional people.
Skilled, trustworthy, enthusiastic team members are worth their weight in gold, but quality staff can be difficult to attract on a small-business budget. Rather than stretch your capital beyond what you can reasonably manage, attract the best people with high-value incentives. Flexible office hours, work-from-home opportunities, professional development support and other creative rewards can go a long way towards making your business attractive to great employees.
3. Don't neglect public relations.
You may have a solid marketing strategy, but do you have a solid public relations strategy? Public relations differs from marketing in that public relations solutions are geared towards developing and maintaining a rapport with communities, while marketing solutions are designed to directly generate revenue. Public outreach is important for small businesses, and particularly new small businesses. Your company has to be viewed as providing value beyond your products/services. Whether it's through social awareness/contributions, participation in local events, or your ability to communicate directly with your consumers and members of the public, you should do your best to make your company a vital part of your community.
As your business grows, there will be a multitude of challenges that will cost you time and money. However, the effective management of the above issues will give your brand the strength it needs to overcome small business challenges, survive and even thrive.