Now that the coronavirus has shuttered many brick-and-mortar businesses, entrepreneurs around the world are pivoting to starting a home business. Thanks to the wondrous advancements in digital technology we've enjoyed over the past few decades, working from home and starting your own company from the confines of your living room has never been easier or more profitable. That being said, there are still many challenges that would-be business owners need to familiarize themselves with.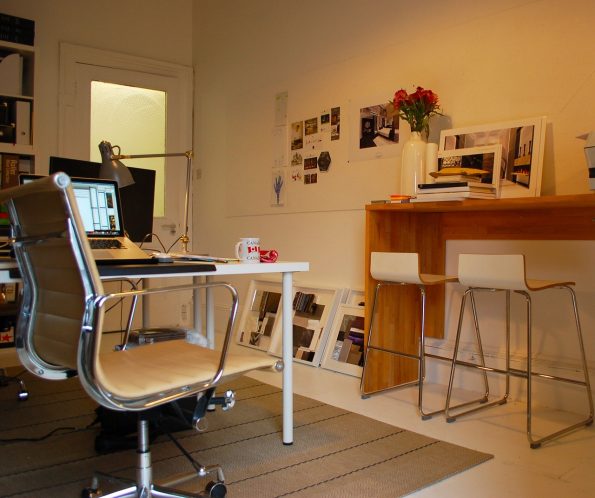 From setting up a professional working space for yourself to establishing a robust web presence, here's a review of how to start a business from home.
Start with a home office
Starting a home business may sound cheap, easy, and effective because you can work from the comfort of your own couch. While working from home or operating your own company from home is indeed more comfortable than doing so in an office, it nevertheless entails some serious challenges. You'll need a professional working space where you can focus on the task at hand and avoid distractions, for instance, or else your home business will seldom become more than an advanced hobby. This means getting a home office, which for some people might even require a move or sizable change to their current living quarters.
Don't worry about the costs of setting up a home office – in many instances, this can be achieved in an immensely affordable fashion. Set some time aside to review some tips about a home office that will help you get started. You'll want plenty of natural light, especially if you're going to be making frequent video-calls with customers, clients, or colleagues. You'll need to ensure some degree of quiet, as you'll need to carefully focus on your work if you want your company to become profitable. Finally, ensure you have plenty of office supplies at home, as far too many people forget to stock up on vital office supplies and find themselves incapable of working as a result.
Good home care is important, so don't let your own living spaces fall into disrepair as you establish an office. If you fail to take care of your personal space, your mental health (and business success) will suffer. Only after doing these should you establish a website and robust web presence.
Going digital
Unless you're incredibly tech-savvy, you should probably outsource the development of your website to a professional web designer who will produce a clean, easily-navigable website that consumers will love. While they get to work on that, you can focus on establishing a social media presence, which even a digital amateur can take care of with ease.
Did you know there are handy guides on setting up social media accounts specifically for businesses? These aren't your personal account – they fulfill a totally different function, and thus must be carefully attended to. After setting up your social media accounts, schedule various posts throughout the day to drum up attention for your home business. Digital marketing is one of the only effective means of making a home business profitable, so never neglect your social media presence. Keep these tips in mind, and your home business will be up and running in no time.