If you've been contemplating leaving your 9-to-5 job but aren't sure how to go about it, you're not alone. The shift to remote work, in addition to people launching startups, exploded in 2020. Those who took the leap of faith either had no choice or they finally decided it was time to make their dreams a reality. One of the ways people are leveraging their expertise and experience into a new career is by becoming consultants. If you're interested in launching a consulting business, here's how you can get started.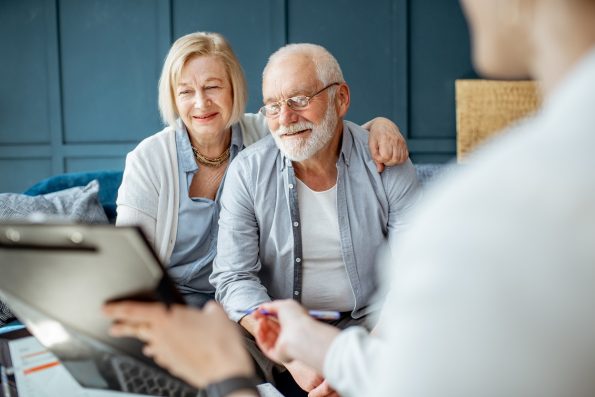 Pursue Your Passion
Nothing feels worse than working a job you hate. Being able to do what you love and help others do the same means no more dreading getting out of bed. Choose something you're knowledgeable about and also enjoy doing. Consulting businesses aren't only in the financial or legal sector. These days, people offer consulting services for just about anything. For example, if you love organizing things, you can teach people how to declutter their closets and lives. It's doesn't matter the niche as long as you're happy. If you care about something, chances are other people care about it too.
Become an Expert
To succeed, you need to know how to help your ideal client. You also need to know how to garner attention online. Regardless of which sector you want to work in, you need to be an expert in the field. While it's true that anyone can give advice, personal experience alone won't be enough to sustain a successful startup. If you're determined to launch a consulting business but want to position yourself above your competition, you can either teach yourself the skills you need, or you can return to college and earn a degree. If the cost of a degree is holding you back, you can work with a private lender to secure a loan that can help with tuition costs. The repayment terms are better and the interest rates usually lower as well.
Practice Your Pitch
Even if you're earning a degree, you can still get the ball rolling. As with any type of consulting business, you need to sell yourself. This means perfecting your sales pitch. Identify all the reasons why someone would need your services. Build your elevator around those reasons and make a solid argument as to why they should choose you. Just remember that an elevator pitch isn't intrusive, as it's more about placing the seed in their mind as to why they need to work with you.
Get Social
Whether it's online or at in-person mixers, you need to be more social. Word of mouth travels fast, so if you have something to offer, people need to know. If you haven't already done so, choose at least two social media platforms and build your profiles. Content should be both educational and entertaining. Also, don't forget to engage with your followers regularly. Your focus should be on building an online community of people who can advocate for you and your business. If you choose in-person events, look for ones where your consulting services may be needed. You can also network with other business owners who can refer potential new customers to you.