Over the last few years, there has been a rising concern that shareholder primacy has created a divorce between business practices and objectives and the business ethics. In 2019, the powerful Business Roundtable, released a new "Statement on the Purpose of a Corporation", which was signed by almost 200 chief executive officers, among them Oracle's Safra Catz, General Motors' Mary Barra, Apple's Tim Cook, and Amazon's Jeff Bezos. The purpose of this statement was to shift from shareholder primacy to "a commitment in all stakeholders", placing shareholders on the same level as consumers, employers, communities and suppliers. The move was one way that businesses have tried to respond to criticism that their activities are harmful for communities, perhaps even predatory and exploitative and business ethics have no place in America's businesses today. The question is, can business and ethics coexist?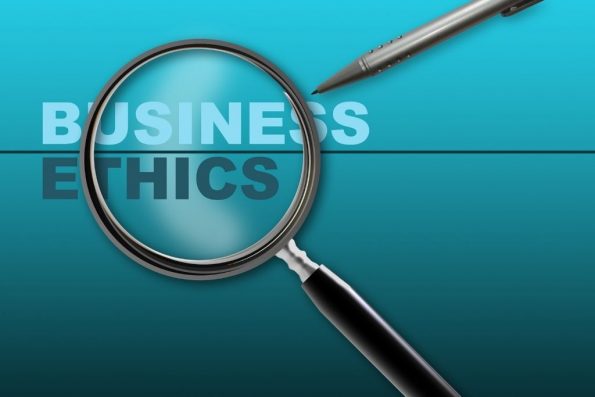 There is a class of people who believe that it is naive to believe in ethical businesses. For instance, Warren Buffett is often touted as an example of a good billionaire, a man whose business, Berkshire Hathaway, operates according to the highest ethical standards. Yet, as Anand Giridharadas notes, even Buffett has benefited from owning stocks whose practices have been condemned as exploitative or predatory, and being a good billionaire did not stop him from driving down his effective tax rate at a time when he was piling up wealth. Giridharadas even argues that "the myth of the good billionaire", as he calls it, is pernicious because it focuses us on individuals -if only other billionaires were like Buffett, we sigh- rather than on the systemic problems of modern-day capitalism. 
There is a more hopeful school of thought that says that businesses can combine ethics with a quest for economic profits. Of course, there is no real definition of what an ethical business is. This lack of agreement on what constitutes an ethical business has led to a proliferation of interpretations of the term. Indeed, if you study Environmental, Social and Governance (ESG) funds, you will find a broad range of interpretations. For instance, there are ESG funds that believe investing in oil and gas is unethical because the product itself and the manner it is produced, are harmful to the environment. Yet, there are ESG funds that are invested in oil and gas. What we can say, then, is that an ethical business is one which considers how its operations impact its stakeholders. In so doing, they attempt to minimize the negative outcomes of their business practices. They may even try to make a positive impact on their stakeholders, becoming, in effect, "social enterprises".
It is difficult to balance the pursuit of profit with ethical concerns. This again depends on how narrowly or broadly you interpret business ethics. Berkshire Hathaway is widely admired for its high ethical standards, yet, there are limits to how broadly the company attempts to behave ethically. In an interview with the Financial Times, Buffett explained that a business should not try and impose its ethical views on the rest of society because it could not possibly know better. Secondly, he said, a business works with shareholder's capital and rather than trying to satisfy all its stakeholders, the shareholder's needs have to come first. Consequently, Berkshire Hathaway does not make any charitable contributions. Buffett's views harken back to Milton Friedman's belief that a business' social responsibility is to earn economic profits. 
Businesses often run into ethical issues. For instance, if a business needs to cut costs in order to survive, it may find itself having to let workers go, or cut their health care benefits. Management is faced with doing something that could harm their employee's well being in order to make the business profitable again. A company that makes paper is faced with the accusation that it is earning profits through deforestation. This paper maker could adopt sustainable practices such as using recycled paper where possible, or planting a tree for every tree that they cut down. Whether you are a therapist in need of information about LPC reciprocity states, or a miner, or some other business, you face ethical issues on a daily business. 
There seems to be a balancing act needed in the running of a business. The quest for profitability is not easily conducted in ethical ways. Indeed, ethical business practices are often more expensive than unethical business practices. Consider our paper maker: they have to invest in reforestation in order to be more ethical in their practices. A prospective investor may decide to invest in a paper maker who does not have this burden and who simply cuts trees down and moves on. What counts for investors, ultimately, is the profitability or prospective profitability of a business, not its business ethics. Even in the case of investors who prefer to invest in ESG certified businesses, profitability is how they determine which businesses deserve their capital. This creates an incentive to consider profits as more important than ethics. This discussion should highlight the point that this is a topic with no easy answers. Managers are under enormous pressure from shareholders to earn profits but society demands that it considers the wider ethical implications of their business practices. Balancing these concerns is the great challenge that managers face.