It is always hard work when you decide to start your own business. No matter what sector you might choose to work in, or how well you know your subject matter, the fact is that small business ownership is as difficult as it is rewarding; the more you put into it, the more you'll get out of a startup business.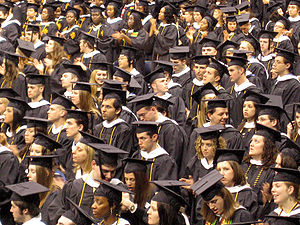 This is why waiting until you have graduated from your studies in applied economics can be such a good thing to do before starting your own business. Whatever it is you are planning to sell, having a background in economics will help you do it well. Read on to find out why.  
You'll Understand Finances Better
As a startup business owner, it is highly unlikely you will have any staff. It is also unlikely that you'll have the cash behind you to hire experts who can help you right from the start. This means that, in the majority of cases, you are going to be running your business entirely alone, at least at the beginning.
If you're doing everything by yourself, you're going to need to have some idea of how to do this. Although you can't suddenly learn everything you need to learn to run a business overnight, if you have a Boston College Applied Economics degree then you'll at least have a good grounding when it comes to your finances. The finances of a startup business are crucial, if you get this element wrong you could lose everything even if the idea itself is a sound one. So understanding your finances better and making the right choices because you know about economics will help you greatly.
Knowing The Risks
Part of the learning involved in an economics degree is about risks and probabilities within the financial world. These risks might be due to conflict, the markets, natural events, even worldwide pandemics such as we're experiencing at the moment, plus much more. Each of these elements will have some kind of impact on businesses, some more than others.
Understanding what these risks are and knowing the probabilities of those issues occurring and how much they could impact your startup business will help you build a solid business plan, complete with contingency plans should you need them. When you can predict what might happen, and you know how that will affect your business, you can plan for it. Even if you never have to use that plan, having it is better than needing it and not knowing what to do.
Enhance Your Critical Thinking
A degree in economics is something that will start your brain working in a different way. Your ability to understand more complex questions will be enhanced, and so will your critical thinking. This will give you an advantage in business, since you will be able to more quickly and easily overcome different problems and challenges that are sure to come your way.
As a business owner, you are going to need to answer difficult questions and make hard choices every day. Being able to think critically and logically is crucial. Even if you don't use your economics degree from a financial standpoint, the critical thinking skills you will have learned will still help you to be more successful startup business owner.