We can all relate to rummaging through drawers or stacks of papers, looking for that one elusive item we need but just can't remember where we placed. And as technology has evolved, so have our storage troubles.
We no longer have only physical storage issues to contend with, but additionally, cyber junk drawers stuffed full of a mix of photos, important documents and all the other random odds and ends that get downloaded, shared, and squirreled away. Remembering where you saved something can be a real pain. However, for businesses which have multiple people working and sharing documents and important information across multiple platforms and varied projects, this pain can turn into a genuine nightmare.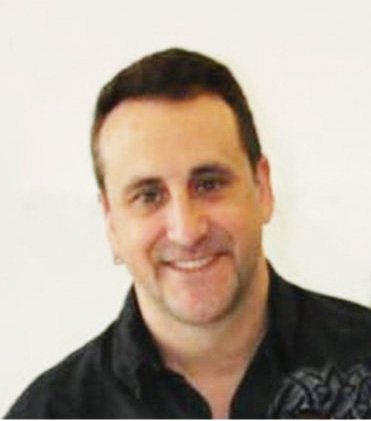 Shelf.io is aiming to simplify these storage issues for businesses everywhere, by providing a more consistent and reliable process for locating content. I spoke with Sedarius Perrotta, Shelf's Founder and CEO, to get a better understanding of how this rising startup is helping businesses improve their ability to store and locate their prodigious amounts of content.
This sounds like something business really need, can you give an example of a company or case study that has really benefited from Shelf?
Slalom is a consulting firm with 4,500 employees. They use Shelf as a knowledge portal which has helped them to centralize their content with excellent results.
In a recent article on The Sociable, you mentioned "The Search Gap", would you be able to explain what this is?
Yes, so we can save and upload content very quickly, you can add things easily, but finding them again is so much harder. When we try to find content there can be a gap, a gap between where the content exists and your ability to accurately search for it. You also need to remember where it was saved and how to search for it. This can lead to documents not being sent or shared. Essentially this gap is the search gap.
Who do you consider to be your main competitors and how do you differentiate yourself from them?
There are some, however, this area of knowledge collecting and searching can be very broad. For example, Confluence has an enterprise wiki. This is somewhat within the area of knowledge collecting and searching so they could be considered a competitor, but we are not trying to build a wiki of knowledge, we are trying to simplify centralization of knowledge.
Microsoft Sharepoint, can also be considered another one as they work on centralizing knowledge, although you have a platform that you customize, maintain and upgrade. Shelf is not like this. Shelf is quicker, easier and more cost-effective, making it more accessible for small to medium businesses.
What do you consider Shelf's greatest achievement within the past 6 months?
We launched the product on July 24 and it was met with an excellent response. We were featured in Venture Beat, contacted by potential investors and now we have been able to include a payment method from customers.
What is the main focus for shelf over the next 6 months?
We want to make it the best lite knowledge management system. We want to create all the features which are expensive and make them more accessible for everyone. We also want to customize badges and make Shelf a more customizable experience for organizations. On top of this, we want to focus on a deeper integration with Dropbox and Google drive in the fall.
On the sociable article you also spoke about new tricks to teach the AI you are using, how are the new tricks coming along?
They are working well. We are currently working on the specs to add deeper intelligence to make it smarter.
Are users getting in touch with requests for new functions, and if so what are some function that the users are asking for?
Yes, lots. They have mentioned customized badges, more public sharing of content captured on web clippers and deeper integration with Dropbox.
You're using AI in your work, this is an exciting time for this technology with new breakthroughs constantly. What are you most excited about regarding this technology?
Originally, knowledge management was content you had to manually do yourself. Now, just based on what you add to your system, AI can act like your own personal librarian. It can suggest things and deepen learning. The future of learning is automating what you need to learn next. Essentially, imagine you are in a bookstore, when you are looking at one book in particular you are able to see all the surrounding related books, along with their titles and covers. We do not have the same display when searching for knowledge online. Shelf aims to change this.
On your site where you explain your story behind Shelf, it starts with you talking about you and your co founder's desire to innovate and to travel. I think it is fair to say you have fulfilled the innovation part, how much of the world have you seen since that discussion?
Well, I'm coming up to almost 100 countries now, not all of them for Shelf obviously, but I have certainly done some long stints of backpacking too.
What is your favorite place?
Ah well, when I'm asked this I usually respond with another question, for what do you mean exactly?
Let's say food.
Winter or summer?
Summer
Italy for sure. You can't beat it.