Online marketing is needed in every company. Whether you are an established company or a fledgling startup, the onus that is placed on online marketing should not be underestimated. Online marketing is a vital way to market your business. While there is still a need for offline material, the dominance of online marketing is here to stay.
For the smart entrepreneur, it's time to get savvy. Let's take a look at some amazing online marketing tips that can truly help your startup.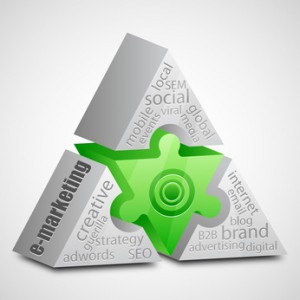 Social Media: It's going to Get Bigger
Could social media possibly get any bigger? In short, yes. In light of this, you need to have a strong social media presence. We're not just talking about Twitter and Facebook. You need to be big on Linkedin and Google Plus. B2B relationships are as important as customer relations. Building and strengthening business relationships are vital. As a startup, you need to think practically. Social media is cheap. But, it's oh-so-effective. Every like, share, tweet and comment is valuable. It increases your online presence in SERPS. These social signals are important for any company. But, a start up with a small budget can experience growth in a holistic way.
Be creative and make it work for your company.
Blog, Blog, and Blog: Are You Delivering Content?
Smart marketers and entrepreneurs know about the importance of content. One of the best tips that you can use when launching your business is to blog about it. Keep the blog posts on your website for maximum success. According to Chiropractic Marketing launching, a blog is a sure-fire way of getting your company noticed. You need to blog about relevant topics that are suited to your core demographic. Blog topics should incorporate keywords. But, avoid keyword stuffing like the plague. For the smart entrepreneur, this is a great way to increase your SEO potential.
Maximise Your On-Page SEO
While many CEOs are keen to invest in guest blogging and off-page SEO, they often ignore the sheer importance of on-page SEO. Maximising your on-page potential can pay off tenfold. On-page optimisation works by achieving organic search results. You need to make sure that you are optimised properly by ensuring that on-page content is useful, readable and linkable. But, you also need to make sure that you are using headings to increase your rankings in search engines.
Title tags are vital and are the second most important factor with on-page SEO. Title tags are primarily headings for the documents on your on-page content. They need to be keyword friendly and appeal to Google, Yahoo and Bing. Primary keywords and brand names are important to your on-page success.
Keep title tags under 55 words. Google will love you for it. But, more importantly, so will your prospective customers.
On-page success translates into higher rankings. Smart start-ups use marketing to its full advantage. But, one of the best advantages of using these tips is that you don't have to blow the budget in order to become more 'Google-friendly'. On the contrary, these are some great ways to boost your business without spending too much. The extra cash can be put back into your business to make it bigger and better.