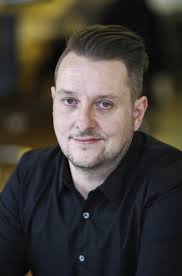 What is your startup
Dubbed the 'Wordpress' for mobile apps, the AppInstitute gives individual users and small business owners an affordable and user-friendly way to create their own apps for Smartphones.
What does it do?  
With our powerful user-friendly design tool, regardless of your business size, you can create the exact app that you need to effectively engage and expand your businesses' customer base
Requiring little to no prior technical knowledge, users of the platform can create apps for both Apple and Android devices to increase the digital presence and engagement of their business — whether it be a restaurant wanting to create a unique takeaway app, a business looking to reward its customers every time they buy an item through their phone, or a medical practice hoping to improve their patient's service facilities.
Who is your startup aimed at?  
Our app is aimed at small to medium-sized businesses. A lot of small and medium sized businesses do not tap in to the true potential that is offered to them via the Smartphone market. With our powerful user-friendly design tool, regardless of your business size, you can create the exact app that you need to effectively engage and expand your businesses' customer base.
How does your startup stand out against its competitors?  
Technology is relatively easy to replicate, but people, passion and our culture, much less so. Whilst customers choose us for our tech, they love us, recommend us, and stay with us, for our service and enthusiasm for their success.
Where did the idea for the startup come from?  
As a technologist, I'm a great believer in harnessing technology, and I saw a big business doing that with mobile apps. However, the cost was prohibitive for small businesses, and the gap between 'the haves and have-nots' was getting bigger, the idea for our startup was to address that balance.
Did you have any concerns when starting your business, if so what were they?  
Yes, too many to list, but having a healthy concern for failure is not a bad thing. It leads you to being lean, creative and resourceful, all important ingredients for early success as a startup.
What is your business background, and what got you interested in startups?
I've been starting businesses ever since I was 14 years old, and asked a local furniture warehouse for their leather off-cuts and made jewelry which I sold to class mates and teachers at school. I've started or been involved in early-stage businesses ever since.
How did you initially raise funding for your company?  
Initial funding was raised via director loans, and then we boot strapped. Whilst pre-revenue and still building out our platform we leveraged our expertise by offering consulting services.
What has been your greatest achievement so far?  
We survived the hardest part of our journey, pre-revenue and pre-funding. We were able to focus on delivering value to our customers and their customers. For example, seeing our customers win awards in their fields for adopting our technology is a great satisfaction.
How have you kept your business relevant and engaged with your audience over the last three years?
Our core customer base are small businesses, which we are also, so we understand and live many of their problems. As a board member of Nottingham City's Creative Quarter, an initiative focused on economic growth for SMEs, we've been active in our community, working with local businesses.
How long has your startup been in the making, and who is the team behind the business?  
We've been building the solution since 2011, but I have been working with co-founder and CTO Justin Ashurst on and off since '96, so the roots of the company go back then.
What has been your biggest challenge so far as a startup owner?  
The biggest challenge has been finding quality people, who help drive the business forward, buy into our goals, and share our core values. We're a technology company, but our people are the enablers of that vision.
In the coming year, what would you like to achieve with your business?
We've spent a lot of time working with a small set of businesses to develop a great solution, where we have seen remarkable results. We now need to amplify that and help many more businesses achieve and benefit from these lessons and solutions that we can provide.
What has been your most valuable lesson so far since starting your business?  
The biggest lesson has been to "get out of the building" to stop assuming you know what your customers want, and instead go out and speak to them.
Finally, if you could give one piece of advice to someone thinking about starting a business, what would it be?
Always look for a problem that needs solving, rather than simply something interesting to you personally. Personal passion is important, but impassioned customers are king. The lean startup methodology can help validate this.