The growth of the digital domain is making the world a smaller place. As a result, it's more important than ever for businesses to create localized content, whether web pages, emails, or articles. For companies that manage a large amount of content, a translation management system is essential.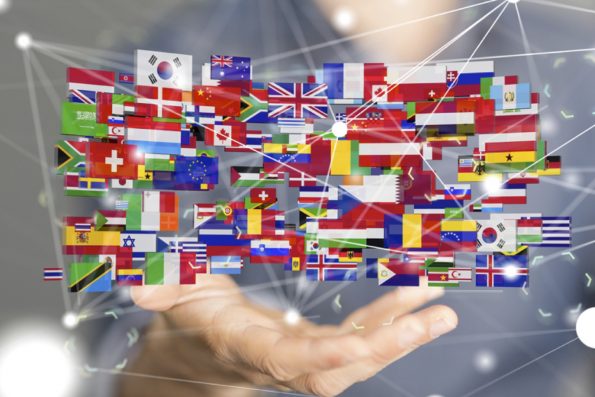 More than likely, there's no translation management system (TMS) that's perfect for your company. However, with careful planning, you can find one that's well-suited for your needs.
The process of finding the right TMS begins with prioritizing and organizing your needs. After considering some key points, you can find the best TMS solution for your content localization workflow.
To learn how smart businesses choose the best translation management systems, read on.
Narrowing Down Your Choices
Rather than starting with the software, start with your people. Arrange a meeting with the individuals who will use the software and sign off on it. By starting with your people, you can eliminate resistance to the acceptance of the new technology when you roll it out.
Make sure to give special priority to the needs of the decision-maker who will approve the TMS solution. The person who approves the software should have a thorough understanding of your company's translation management strategy. Ideally, they'll have a written outline of your company's localization goals that can help you solidify your understanding of your company's content needs.
You'll need to develop a prioritized list of features. Start your list by having employees and decision-makers submit a written list of their "needs," "wants" and "must-have" features. It's not unusual for individuals to list their "wants" as "must-haves." However, you'll provide clarity in this regard.
Once you've collected their requests, you'll rank them accordingly – more on that in a moment. What's more important at this stage is that you develop a clear, logical list of priorities.
Considering the Finer Points
All translation management systems have four functional areas. These areas include:
Linguistics

Technical features

Workflow management

Business management
The linguistic area of TMS solutions involves asset storage, quality control, and translation. The technical aspect of these software solutions involves system integration, cybersecurity, and the parsing of file types.
All TMS systems also encompass some form of workflow management. For instance, various solutions will provide features for access management, task automation, and workflow setup. Finally, all TMS systems will include business management features, such as payment distribution, analytics dashboards, and rate sheets.
It's important to align stakeholders' needs with the available functions of a potential TMS solution. As you consider the core functional areas, limit your priorities to three important functions.
The individuals that you poll will likely mark everything as a "must-have." However, it's nearly impossible to satisfy everyone's wish list.
Alternatively, you'll have to help stakeholders come to a consensus. Also, you must work with your organization to figure out the top features that will help your company meet its goals.
Choosing the Best Translation Management Systems
Now, you're ready for a translation management system comparison. It's important to reduce your potential suppliers down to a few candidates before you start trying out demos. As the translation project manager, the process will become too labor-intensive by the time you get to the trial stage.
It's helpful to seek customer referrals from non-competing organizations. The experiences of others can help you narrow down your choices.
Once you whittle down your solution to a few TMS solutions, it's time to test out a live demo. A demo is a brief software test that allows you to see how a localized content solution is supposed to perform.
Before you start the demo, anticipate scenarios and expectations that are relevant to your organization. As you begin your evaluation, remember that companies design demos to present the best image of their product.
Before the demo, prepare questions about the features that you know you'll need. It's also important to ready questions about the challenges that your organization faces regarding content management localization. Once you try out a TMS demo, consider how you feel about the answers to those questions versus how the software solution performs.
Getting In-Depth With Testing
The demos will help you eliminate unsuitable solutions. Next, it's time for a trial. A trial is a more in-depth experiment.
Usually, a trial is a full version program that allows you to see how a TMS solution works. For your purposes, you want to see if the trial works as well as the demo. To get as much value as possible out of the trial, you'll need to test your entire translation management process.
It's also important to try out a potential provider's customer service. As you conduct the trial, reach out to the provider's customer service department for help as needed.
This exercise will help you gauge what it's like to work with the company's technical support. During your trial, test anything that you think your company might use in daily operations.
Thinking Long-Term
A translation management system can help your organizations' localization workflow considerably. However, it's important to realize that you will initially experience production losses as you incorporate the new system. It's important for you to gauge the impact of these losses.
Begin measuring your potential productivity losses by testing an isolated part of your localization process. As you perform the evaluation, consider how the new software will change your localization workflow. It will take time for end-users to adapt to this change.
It's also beneficial if you think about the total cost of ownership for the next two to five years. Understanding this cost will help you pinpoint how long it will take the TMS solution to provide a return-on-investment.
Once you've made this assessment, you should have enough information to determine if a TMS localized content solution offers sufficient long-term value. If not, you'll have two other trials to pursue as you search for a viable solution.
Building Success With TMS
Today, many companies struggle with managing the sheer volume of localized content that they create. A translation management system can help your organization meet this challenge, whether developing marketing content for microsites or outgoing email campaigns.
Now you know more about finding the best translation management systems. However, you most likely have other needs for your organization.
Today, if your organization has a pain point, a vendor has a solution that will solve it. However, it can prove challenging to stay informed about a seemingly never-ending supply of technology solutions.
Fortunately, you have a localized content resource that can help. Keep coming back for more info about the latest trends and technology that can help your organization.