To make the most out of your future investments, it's important to understand what monthly dividends are. As opposed to other dividends that are distributed on a quarterly or semi-annual basis, monthly dividends are paid out to shareholders each month. This type of dividend payout comes with several benefits for investors, including a higher yield, the ability to compound dividends faster, and having timely income to use for living expenses. If this type of payout interests you, read on to learn more about the top stocks that pay monthly dividends.
Enerplus
Enerplus is a Canadian crude oil and natural gas producer with a low dividend yield. Established in 1986, most of its production comes from the U.S., though it has international properties, too. The company focuses on managing well costs and reducing its costs per barrel. Keep in mind that as a Canadian company, U.S. investors can expect a fluctuating dividend even if what's declared is the same each month.
Main Street Capital
Main Street Capital is a publicly traded private equity firm that offers equity and debt financing to lower middle-market companies with a revenue between $10 million and $150 million. It also offers debt financing to middle-market companies making anywhere from $150 million to $1.5 billion. It follows a conservative policy by keeping its monthly payout low, thought it distributes a special dividend twice a year.
Realty Income
Realty Income is a commercial real estate investment trust and a popular monthly dividend stock for investors. It has properties spread over 300 companies in 50 unique industries, giving it the diversity it needs to stay afloat despite downturns a particular sector may face. Having raised its dividend every year for a minimum of 25 years, it has a spot in the S&P 500 Dividend Aristocrats index. Established in 1994, Realty Income is a quality choice for a monthly dividend stock.
Apple Hospitality REIT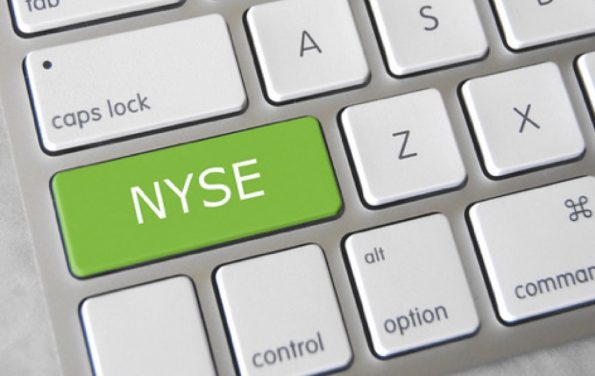 Image via Flickr by Got Credit
Apple Hospitality is a real estate investment trust (REIT) that leases to upscale hotel brands like Marriott and Hilton. It features a high dividend yield and monthly payments, making it a solid choice for income investors. Along with owning hotels, Apple Hospitality also focuses on other tourism properties. It's managed by a third-party property management company and is considered to be a young publicly traded security given the fact that it started trading on the New York Stock Exchange in 2015. Overall, it has a solid real estate portfolio, plenty of geographic diversification, and is a leader in its industry.
Shaw Communications
If you're looking for a telecom stock with a monthly payout, Shaw Communications is your only option. Founded in 1966, this content and network provider is listed in New York and Toronto and features an impressive growth rate. The latter may indicate dividend increases in the future. Investors in search of a high yield with monthly payments can count on this telecommunications company.
Now that you understand what monthly dividends are and what top stocks offer this payout, you can prepare for the next step in your investment process. If you want to invest in a company with monthly dividends, make sure to find one that you're comfortable with.