2020 has been a strange year for business, and the economic climate right now is more challenging than at any point in recent memory. With the markets in turmoil and the on-going threat of Coronavirus shutting towns and cities around the globe, you might be forgiven for asking if there's any point trying to start a business at all right now. Traditional high street shopping has been struggling for many years, and the effects of lockdown most certainly haven't helped smaller local businesses through these difficult times. However, with so much uncertainty in real-world business models, many budding entrepreneurs are beginning to wonder if it's possible to start an internet-only business – an online business that exists purely online, generating 100% of its funds over the internet.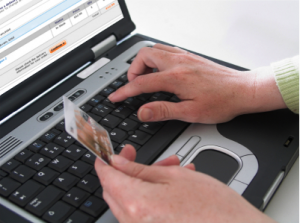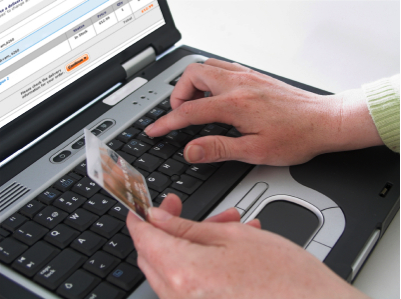 Our increasing reliance on the internet – for everything
Internet technologies are having an increasing influence over most things we do – from how we shop to how we work and communicate. The recent emergence of Coronavirus accelerated our migration online as people were forced to stay home during lockdowns.
Indeed, it's estimated our use of the internet more than doubled through the pandemic. With an increasing number of employers now confirming they plan to continue with home-working, this pattern looks set to continue long after the virus has passed.
Habits don't change overnight, but with so many of us now used to communicating, shopping, and working over the internet, experts believe we may have turned a corner in terms of how we'll rely on web technologies in the future.
The question is, though, can you really start and operate a business purely online, or does it also need a physical bricks-and-mortar store? To answer that, you need to look at the pros and cons of each.
Search Engine Optimization (SEO)
Alongside your website, SEO is the single most important investment you will make as an online company. In a world where there are now more web pages than people, without SEO, there's little chance anyone will ever discover your website. Consider working with a specialized agency like SEO Perth for the best chances to be seen.
No matter what industry sector your company operates in, it's important to remember you'll be competing for space at the top of the rankings against companies around the world – so be specific with your content and add geographical keywords as well as industry-specific text.
Reduced operating costs
Clearly, there are considerable advantages to running an online business – not least of which is reduced operating costs. Running a business over the internet means you remove the burden of property rental and rates and, in most cases, can dramatically reduce your electricity overhead too.
An online shop doesn't need the costly fixtures and fittings you would have in a physical shop – and you also drastically lessen the risk of break-ins or theft. Reduced overhead is a game-changer when it comes to start-up costs and can mean virtually anyone can open up an online store, even without substantial capital.
The advantages of operating online don't just stop there, however. The internet also opens your online business to a massive (potentially global) marketplace, otherwise impossible to reach with just a physical store. Also, your shop can operate 24/7/365 – meaning you can earn money while you sleep.
Staffing considerations
While it's unlikely you'll ever be able to operate an online business without any staff at all, a significant number of repetitive work tasks can be handled by artificial intelligence (AI) systems. Integrating technology into your e-commerce platform is a great way to minimize workload and reduce staff requirements. These days, it's possible to automate almost every stage of the selling process – from the point of order all the way through to delivery. For the leanest, most streamlined delivery operation, consider the following:
Website: Client visits your website, finds and orders goods
Ordering and getting paid: Customer's payment is transferred securely to your bank. Order details are emailed to you and an Order Fulfilment Company (OFC)
Delivery: OFC sorts through your stock and picks/packs goods ordered by the customer. The OFC uses its preferred delivery network to ship the order to the client.
The importance of a well-designed website
If you're selling online, your website will be your primary selling tool. While you might also attract occasional telephone orders, in the main, the vast majority of your sales will be over the internet, through your site. Consequently, you need to make sure your website is as slick and professional as possible. While it's possible to build a site using online tools, considering the importance of your website to your online business, it's a far better idea to enlist the help of a professional design agency.
Starting a company at any time can be a daunting prospect, but, in these uncertain times, it's become even more of a challenge. If you want to keep your overhead to a minimum – and test the potential of your business idea – setting up an online business can be a great way to get your business off the ground.