High school, great grades, exceptional college, internships, degree, 9-5 job, retirement. It is safe to say that this course of events represents the majority of the human population's adult life in today's society. In fact, if that one person decides not to attend college on their own free will, for example, most will believe that is not the best decision in this day and age. The side hustle is today's entrepreneur opportunity.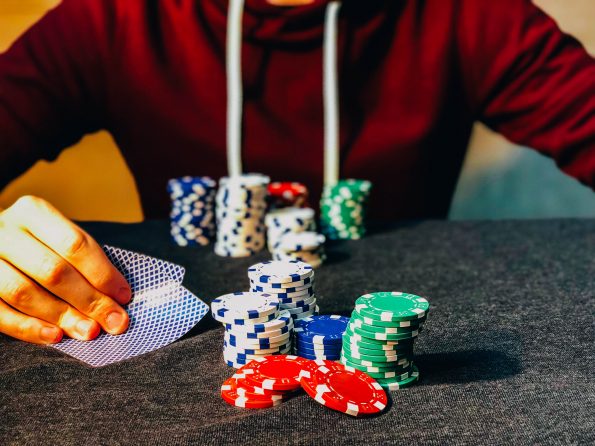 People expect each other to make a living in the traditional fields of medicine, law, science, and technology. Liberal arts and humanities degrees are at times looked down upon as an impractical focus of education due to the low demand for employment in those spheres. Through the eyes of society, adult life should revolve around a 9-5 job to survive, yet some are not fit in those conditions simply because of one reason: they do not like, and therefore cannot function and live life to the fullest.
If it seems like you cannot get up in the morning (even with a coffee to boost) and work for at least 40 hours per week, then there are other side hustle options to make a living out there. How about a professional gambler?
What's It Like
Even though the sound of this profession may arise negative connotation, when done responsibly gambling is a noble and profitable profession, not to mention fun, different, and nothing like that 9-5 job you are trying to get rid of. Out of all the possible gamblers out there, professional ones take the art seriously to the extent of not diminishing the seemingly negative reputation of the job.
Professional gambling requires specific strategy, control over the amount of money and time spent on gambling, careful and calculated risk-taking, and a sense of separation from any potential addiction to gambling. 
The responsibilities of a professional gambler depend on what you choose to gamble on. For example, catching up horse racing competitions would be smart to do when gambling on horse racing. Some of the key qualities of a professional gambler are strong memory, emotional control, persistence, concentration skills, patience, dedication, and stress management. 
How About the Money
Although it may not seem to earn great profits, professional gambling's salary can be quite large but still dependent on the number of wins you have. Nevertheless, gambling has become larger than ever in terms of revenue, making it a not so crazy idea to become invested in that world. Nevada announced the state's second consecutive month of reaching the $1 billion mark and then some solely on gambling.  
So it can be, for many, more than a side hustle. The winning factor of professional gambling is the less relaxed amount of hours put into the job, which completely negates the concept of a 9-5 job.
The Career Requirements
So, you're sold on the idea, but how do you become a professional gambler in the first place?  One of the simplest and probably the best steps you can accomplish in dipping your feet in the professional gambling world is familiarizing yourself with basic tips, strategies, and rules of casino games. 
Surprisingly, it is possible to retain a respectable degree in professional gambling at a university. Gambling studies are offered and taught from an academic standpoint in several UK universities as a second subject in course combined with Business, Economics, or Finance. Lectures on the psychology, sociology, and business economics of gambling is the prime topic learned in gambling studies, legitimizing professional gambling as a serious career path.
Gambling News Magazine states that one of the golden rules of professional gambling is to keep it professional, meaning to avoid any rule-breaking and poor relationships with casino owners and online casino regulators. Although counting cards is not federally illegal, it will definitely bring only ill upon your reputation and potentially your entire career. Usually, the security of an entertainment facility will kick you out for cheating in gambling, or breaking any rule, for that matter, on the casino floor.  
According to Adrian Sireca at OnlineCasinoGems, "while you can research, learn, and play a variety of casino games, you should always specialize in one game and make a large amount of profit." Poker seems to be the game to primarily focus on, as there is always plenty of money to win on the table with different formats to try and a rotation of good and bad players at a constant rate. With poker, there are varying levels of success, allowing room to grow as a professional gambler and maintain longevity in your career.
Blackjack may seem a great game to get involved with when done professionally, but that may not be the case, suggests Adam Mace  with Gamblers Daily Digest. Yes, this particular casino game is intellectual and skillful, but the real money relies on the blackjack tournaments. However, as the tournament scene is dissolving and the people involved currently are excelled in professional gambling, it is tough to break through as a fresh player.
The Digital Opportunity
Never forget about the beauty of the internet, as the casino world has integrated itself online, permitting professional gambling to be transformed on the digital screen. Tournaments online make this side hustle even more accessible, and are giving out millions of dollars for the winning individuals and teams, and companies can provide large sums of money as sponsorship to the winners.  Although you may choose the games you would play, the most important steps that distinguish a professional gambler from an unseasoned one are plenty of research, strategic moves, full comprehension of the risk, and the continual adaptation needed to gradually make profits.
Above all things, a professional gambler must not allow their job to consume their life, much like a typical 9-5 job. The consequences may be severe, as a gambling addiction may formulate due to the large level of concentration on the job. Professional gambling should be viewed as a job rather than an act of fulfillment to avoid developing an addiction. Personal life should be involved in your life to ensure that professional gambling does not become the sole priority in life.
All in all, professional gambling is a side hustle that's a great substitution for a standard 9-5 job that still comes with great responsibility, if not more.