In healthcare, blockchain is basically about cutting out the middle man. It is also about increasing the security of healthcare records and a number of transactions that occur in the healthcare space. It also aims to eradicate the bureaucracy and manual ineffectiveness which in turn will improve the quality of care. Blockchain was developed to securely open a ledger to keep track of digital transactions and be managed by a peer-to-peer network.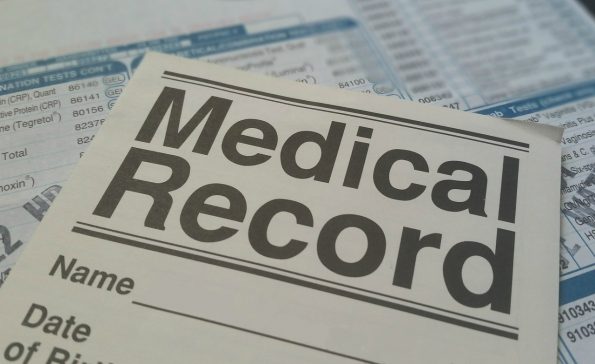 It is a decentralized list of digital records all linked by cryptography. Each record is a 'block' and every block consists of a cryptographic hash of a previous block. Simply put this is an algorithm, a data of that transaction and a timestamp. 
The traditional blockchain tech has over the years been associated with cryptocurrency coming mainstream back in December 2017. The nature of blockchain being a secure public ledger make it suitable for the healthcare industry. A report made by HIPAA in 2018 showed that there was a daily breach of healthcare records and between 2009 and 2018 more than half the US population had had their healthcare records compromised.
In these times of data-insecurity, the healthcare industry should focus on taking advantage of blockchain technology according to DAP. This is because there is more to it than just the transactional activities but it also involves the secure sharing of data previously termed impossible to extract. These are some of the benefits of using blockchain in the healthcare industry:
   

How it Will Impact the Pharma industry
The pharma industry is riddled with several challenges that require immediate attention. Incorporating blockchain technology can prove to be effective just as the artificial intelligence. It can assist in improving drug supply chain and make the process of clinical trials more efficient.
Pharma faces one major issue, which is preventing the entry of counterfeit drugs into the market. This is mostly because of the lack of secure digital platforms to track where treatment came from. The current systems put in place do not communicate thus pharmaceuticals have no knowledge of what is happening to their products.
   

Getting the Right People for A Medical Trial Faster
In today's healthcare market, researchers are working hard to pick the best suite candidate for drug trials through patient identifications mapped onto EHR data. This process is messy and it is easy to miss potential candidates. The manual work involved is also excessive.
The blockchain assists in this process by automatically copying the patients' data into each and every EHR system. This permanently removes any chance of duplicate records and stores the patient identifications and record keeping system IDs.
   

How It Helps Institutions and Providers
It is tiresome for health organizations to keep track of patient compliance, data and government regulations. However, blockchain technology offers a solution. It proposes a noteworthy solution to the jumbled-up data called consent management. It helps audit the fragmented systems, build a single source of healthcare records data for patient consent.
   

Fill Up Forms for Hospital Intake
Kalibrate Blockchain will soon be awarded a license to one hospital in each market to allow the hospital to embed a FormDrop SDK in its own mobile application. This will allow patients to fill out forms and submit their healthcare forms automatically to their healthcare providers from their smartphones.
   

Blockchain for Healthcare Smart Contracts
In the healthcare industry, there are several contracts between patients and hospitals, organizations, healthcare providers and vendors. According to Simon Stertzer, A smart contract, on the other hand, is a computer protocol set to digitally verify, facilitate or enforce negotiations of a contract.
Blockchain stands to overhaul the entire industry with lowering costs which are great news for all stakeholders in the industry. Blockchain has now made secure healthcare records and data sharing possible and proven to be important to the healthcare industry.
This article comes from JGBilling, a medical billing company