Entrepreneurs are often looking for ways to make an extra income, apart from their business. And while there are various side business ideas available, not all entrepreneurs have the time to commit to being writers or tutors, for example. This makes holiday rental a great side hustle for busy entrepreneurs – it's flexible, and since the holiday rental market is booming, the extra income will probably be considerably high.
Side Hustle Opportunity
If you're an entrepreneur looking to turn your property into a holiday rental business, but you're not sure where to begin, we have a few tips for you to succeed.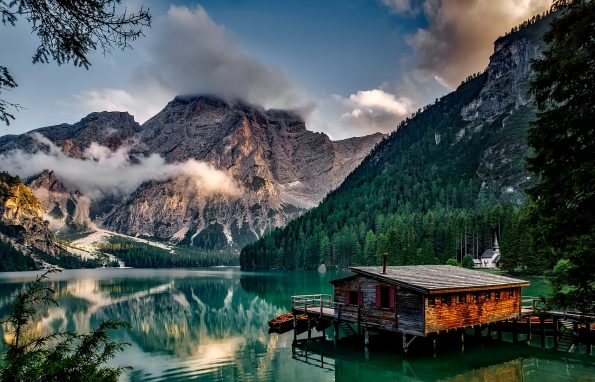 Quality over quantity
The key of a successful holiday rental business is in the details. When you think about your property, you have to think 'quality', and that has to reflect in the way you present it. Remember that if you have a quality holiday property, you will also be able to let it at a higher price, which will bring you more income. The furniture and decoration are an important part of the property's atmosphere, so you should focus on them first. Then, you should invest in quality photographs of your property, so you can successfully promote it online. Lastly, remember that happy guests often come back, so what better way to welcome them into your property than with a welcome pack? This simple detail can go a long way, so put together information about local shops and restaurants, the property's appliances, and emergency contacts.
Special features and conditions
If your side hustle property has features that can make it stand out from others, you should highlight these. Characteristics like a pool, hot tub or terrace can help you overcome the competition. Plus, offering special conditions that other properties don't can also turn your property into a popular holiday let in your area – for example, if your property is pet-friendly chances are your bookings will increase exponentially.
Smart advertising
If you're only letting one property, it's not worth creating a website just to promote it. Instead, advertise it in holiday rental sites, where you often just need to pay an annual fee to keep your property listed. Invest also in social media promotion, and use platforms like Facebook, Twitter and Pinterest to spread the word about your property. You can use social media to share stories about the area where your property is located in order to attract the community interested in letting in that area. This way, you will boost the visits to your holiday property listings page and potentially generate more enquiries from prospective guests.
Excellent guest relations
It's important to provide a great service to your guests throughout the whole process, from enquiry to booking, from arrival to departure. This is important to increase your guest retention rate, which will translate into regular income as you can expect happy guests to book your property again. And it's also important when it comes to reviews, especially if your property is in a holiday rental listings site – the reviews of your property and the service you provided to previous guests will have a direct impact in future bookings and, therefore, in the overall success of your holiday rental side business.
Renting your property is a smart and manageable way to get extra money, without compromising too much of your time away from your business, like other side hustle activities would.