Drums, both steel and plastic, are widely used across a number of different industries, where they offer the perfect packaging solution for a number of materials. They are a very popular choice with manufacturers and with good reason. Drums are often used as a way in which chemicals, liquids and even some food items can be transported. However, in many cases it isn't simply enough to just fill the drum for transportation, there are precautions that need to be taken in relation to preventing skills. Companies such as  ProtPack have designed drum liners to help with the transportation of items in drums, ensuring that they do not spill, interact with the material that the drum has been made from and that there is also no risk of contamination.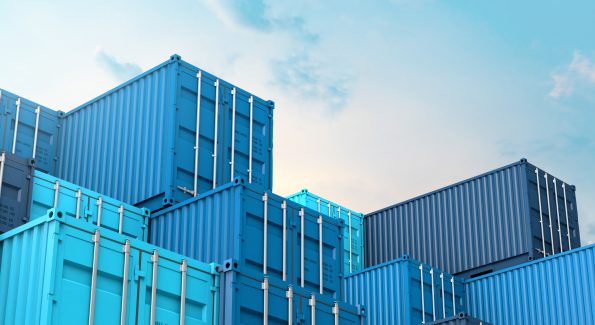 This is exactly what drum liners are manufactured for. They are an additional layer that helps to protect whatever it is that you are shipping in the drums. However, it is worth noting that as a result of this, a drum liner can also help to protect the drum itself, keeping it in good condition and extending its life meaning that there is a possibility of using it again. This makes it a more eco friendly solution. 
Drum liners are designed in such a way that they are non-reactive, and this means that both the drum and the product are protected by the liner at all times. 
What are the benefits of drum liners?
There are a good number of reasons that any company may choose to use drum liners. The first is that they offer much better protection to any goods both during storage and shipping. Because drum liners actually work as a flexible steel can this means that it is possible to use them in conjunction with a drum that costs less, for example one that is made of corrugate or fibreboard. These are significantly cheaper than metal drums which are very expensive. Even when you take into account the cost of the liner as well as the cheaper drum, this will certainly save a company a considerable amount of money in the long run. 
Barrier foil drum liners have a very high level of puncture and tear resistance, and this means that there is a significantly smaller chance of a leakage or spillage occurring. These drum liners can be purchased in a range of different aluminium barrier laminates which have been created to suit a variety of different needs including Anti-Static, Hot-Fill and Military Grade.
Liners to suit every need
Not all drum liners are the same, apart from the differences in the type of laminates that are used they can also be purchased in a range of different styles. One of the most popular drum liners that is available is the round-bottom drum liner, this is made from aluminium barrier foil. Aluminium barrier foil is used in a number of different industries where it is seen as a popular alternative to simply using the barrels on their own. Round-bottom drum liners can be custom made so that they are suitable for use in drums of different heights or with different diameters. They can also be made as tapered or straight liners which makes them a great fit for any type of drum.
When the liner is filled, and it can be used with hot-fill products up to a temperature of 150 degrees Celsius then it will expand to the shape of the drum, ensuring an even better fit. This makes it suitable for shipping bulk amounts of liquids or powders and the heat seals ensure that whatever is being shipped is fully sealed, protecting both the contents and anyone handling the drum. The risks of spillage, moisture ingress (in the case of a powder) and cross-contamination during storage and shipping.