Heralding a new era of digital transformation, technologies like artificial intelligence (AI) are being infused exponentially into the world around us. Today's advanced technologies go far beyond short-term growth and commercial gain and reach long-sighted and responsible goals to leverage technology to tackle society's most critical problems. Most notably, the ground-breaking development and rapid global distribution of mRNA vaccines highlighted the speed and scale of technological advances to outsmart humanity's most dire threats.
According to the World Economic Forum, in the last two years: 90% of the data in the world was created; AI can now detect more than 50 eye diseases better than a doctor; the first civilian space flight made its successful trip out of Earth's atmosphere, and 5G is no longer a potential future, but the reality in more than 13 countries.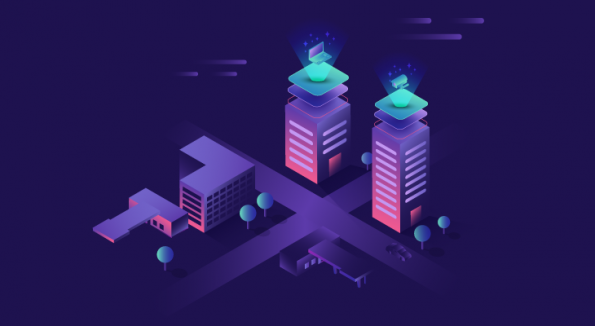 As we look toward 2022, we find ourselves on the cusp of making real progress against some of the world's toughest challenges: climate change, poverty, access to healthcare, hunger, disease.  These are the five technological trends that will power advancements for the next year and beyond.
Consumerization & Affordability of Technology
Advances in technology used to begin at the enterprise level and slowly trickled down to the consumer technology market. When the first microwave oven hit the market in 1955, it cost roughly $12,000 in today's dollars; today you can pick one up for $64 on Amazon.
Fast forward to 2021, six in 10 people around the world now use the internet, 332 million people came online for the first time in 2021, and 4.66 billion actively use the internet worldwide – 59.5% of the global population. More than 5.22 billion people use a mobile phone today, equating to 66.6% of the world's population. Enabled by affordable advanced technologies, such as cloud computing, global access to digital solutions has never been higher, and we are only just realizing the power of connectivity to navigate change.
During the pandemic, 42% of the United States labor force almost instantly shifted online — working from home full-time — mitigating a total halt to the economy.  Today, companies like Zoom have 300 million daily meeting participants.
Another example is the rapid emergence and wide acceptance of digital healthcare solutions. In 2021, we saw a huge paradigm shift, with the rise of telehealth, telemedicine, digital medicine/ therapeutics. Telemedicine was a lifeline to millions who required care during the pandemic.  As it turned out, patients liked the new format as it helped with unforeseen instances of transportation, missed work, and childcare. Most notably, it provided access to underserved communities and rural areas, and inner-city areas, all of which have long-standing issues with a lack of medical services contributing to health inequities. Next year, we will continue to see advanced technologies enable access and affordability, closing the gap between urban and rural outcomes.
Lastly, inequalities in access to banking have long been a barrier to entry for entrepreneurs. Leveling the playing field, companies like Uvik, a start-up in digital payments in India, are providing access and affordability to everyday entrepreneurs from every corner of the globe to build their dream. By providing a contactless mobile payment interface, millions of unbanked customers can accept payments using NFC technology. Uvik's systems have reimagined the future of payments for bills, restaurants, transportation, entertainment stores and retail locations.
Using Big Data for Good
The evolution of cloud computing has enabled public and private enterprises to track, analyze and adjust processes faster than ever before. According to research by Beroe, Inc., a leading provider of procurement intelligence, the global business intelligence market is estimated to reach $30.9 billion by 2022. But analyzing data will go beyond capital gains and be used to create smarter policies for those in need, as noted in Gartner Group's "Top 10 Data and Analytics Trends for 2021."
Analysis and storage of data are the two important challenges for organizations large and small. In 2020, the total amount of data created, captured, copied, and consumed in the world was 44 zettabytes (ZB) – the equivalent of 44 trillion gigabytes. Because of this, Big Data has accelerated tremendously and will continue to do so for the foreseeable future.
An example of how analysis and storage of data are being used for good is an onco-tech company called 4baseCare. They are building a unified and patient-centric ecosystem to study the evidence generated from real-world settings to get a better understanding of cancer treatments, accelerate cancer research, and improve clinical outcomes. They envision achieving this through collaborative and applied research with use of advanced technology like AI, machine learning, and genomics.
Artificial Intelligence & Data Sciences
Artificial intelligence promises to help organizations make optimized decisions based on the data gathered. Companies like Warehouse Now have developed digital platforms leveraging AI to help warehousing and supply chain businesses streamline their capital-expenditure (capex) intensive, highly underutilized real estate warehouse assets to operational expenditure (opex) based, just-in-time, highly efficient supply chain management assets. By providing mission-critical needs to 21 industries including pharmaceutical, food, manufacturing, retailing and logistics, Warehouse Now is servicing millions of consumers, across thousands of locations. In just ten months, Warehouse Now has grown 400% year on year.
Hardened Cybersecurity Defense
Late 2020 revealed the depth of the Solarwinds hack, which had massive implications for government agencies and (ironically) cybersecurity provider FireEye. In 2021, we saw the public and private sector collide as a ransomware attack shuttered Colonial Pipeline, one of the nation's most critical fuel arteries, moving around 2.5 million barrels per day of gasoline, diesel, and jet fuel from Houston to New York. It was the first cyberattack to expose the risks of America's energy infrastructure. In 2022, we will see an urgency around systems hardening, including security tools, techniques, and best practices that will identify and shore up a vulnerability in utilities and other critical infrastructure.
A Global Workforce
As the mobility of the global workforce increases, more employers are sourcing talent from around the world. Barriers between the individual and the workplace have been dissolving slowly; the pandemic accelerated this transition multi-fold. Gartner forecasts 51% of global knowledge workers will be remote by the end of 2021.
The U.S. continues to see unprecedented labor shortages, with 10.1 million jobs open and unfilled across all industries. Companies with the least flexibility as well as workplace-based positions are having the most difficulty in filling jobs. Industries like cybersecurity and technology are struggling to maintain the levels of innovation needed to continue unprecedented growth due to constraints on sourcing local talent. Through tapping into a global workforce, companies can expand the talent pool and increase the potential of finding the right candidate with the right skills, providing a competitive edge.
Digital transformation made major strides in 2021, partly out of necessity, but now that the world has experienced what can be accomplished, the journey has only just begun. These five forces should ensure continued acceleration towards innovation spurred by technological advances.
—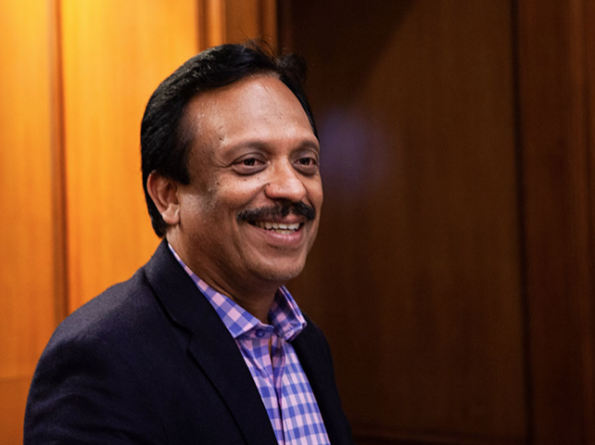 Sajan Pillai is the CEO and Managing Partner of Season Two Ventures, an early-stage venture fund based in Southern California. He is also the Chairman of SP Life Care, a senior living and health care platform in India. McLaren Strategic Ventures, the Sajan Pillai promoted business acceleration platform offers comprehensive business solutions to take small and medium enterprises to a global scale and McLaren Strategic Capital has made some key acquisitions in the deep tech segment in the US and India. McLaren Technology Acquisition Corp, the SPAC focused on fintech recently closed a $ 201 million IPO at NASDAQ. Sajan spent the majority of his career as UST Global's CEO and currently remains a member of its Board of Directors. Sajan was responsible for the company's growth and acquisitions. He led the company's global business operations through its centers in the US, the UK, Spain, India, Malaysia, the Philippines, Singapore, Mexico, Australia, Poland, and Israel. His leadership saw UST Global grow significantly, seeing the company grow from 20 employees to more than 25,000 employees today.
Sajan has held several senior management positions in the software industry. He also architected and managed large software systems for MCI Telecommunications, US. Sajan also holds patents in Internet Computing and Data Systems. 
Sajan's industry recognition includes being chosen as one of the elite 100 CEO Leaders in STEM by STEMConnector. As Chairman of the Diversity Committee of STEM, Sajan introduced Step IT Up America to train and hire 5,000 women technologists, a program endorsed by political and industry leaders. 
He has been featured in Reuters, The Washington Post, Knowledge@Wharton, Silicon Review. He was also selected by Glassdoor top 100 CEOs.