Freight costs are a significant expense for most businesses. It is also an essential service. The more successful your business becomes, the more you will end up paying in freight. As a result, it is crucial to find ways to reduce freight costs, so that your business can remain as profitable as possible.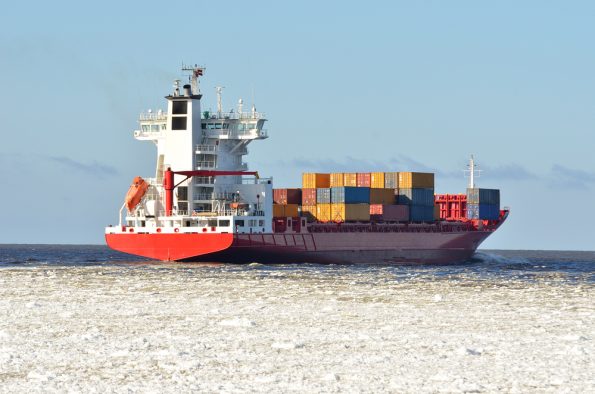 Fortunately, there are many ways to help reduce the cost of freight shipping for your business. You should consider all aspects to find the right ways to change your practices and reduce costs. Here we will explore some ways to reduce freight costs and boost your bottom line.
Package Your Freight Efficiently
Packaging can have a big impact on the cost of freight shipping. The aim is to reduce the overall amount of space that each product takes, allowing you to ship more without increasing costs. You should always consider the safety of your products, particularly if you ship fragile or hazardous items.
You should put in the work to find suitable packaging that will reduce the dead space in a load while ensuring that your products are safe. To reduce freight costs, it can also help to use lightweight packaging where possible to reduce the overall weight of your freight.
Ship In Bulk Where Possible
Shipping in bulk can be a great way to reduce the costs of shipping. Try to find ways to ship larger shipments infrequently. For instance, shipping ten pallets at once will work out cheaper than shipping two pallets every couple of days. You could offer incentives to your customers to buy in bulk. The more you send at once, the less time it will take for loading and offloading, meaning that you will get more competitive rates from carriers.
Enter Negotiations With Your Carrier
To reduce freight costs, negotiating with your carrier could help you get better rates for shipments. You should look into multiple carriers and avoid choosing the first carrier you come across. Enter negotiations with your top carrier choices to find out if there is any way for you to reduce the cost of shipping.
It may help to visit their premises in person or talk on the phone. It is also beneficial to research and find out what kind of rates you can expect to pay. Some businesses have had success by collectively negotiating with their competitors.
Choose Off-Peak Times To Ship
It may help to choose off-peak times to ship your goods, as these will be cheaper than peak time shipments. Whether you can do this will depend on the type of goods you provide and if shipping off-peak will suit your customers. For instance, if you ship perishable goods, this may not be feasible.
Many carriers offer discounted rates for businesses that ship during off-peak times. These include picking up freight later in the day, on weekends or early in the week. It is best to contain several carriers to find out when their off-peak times apply.
Get The Right Insurance
Sometimes things go wrong during shipping. Naturally, you and your carrier will do all you can to avoid any issues, breakage or spoilage with your shipment, but it is still important to have a backup plan in place to cover an unexpected cost. Finding the right insurance can be an excellent way to be confident that you won't suffer financially from issues with shipping. It is also beneficial to choose a carrier that offers comprehensive insurance on their services.
Improve Cross-Docking Practices
Cross-docking allows you to ship goods without needing to store them between inbound and outbound shipments. This can reduce costs by eliminating the need for storage in between, as well as improving the speed of delivery. It is a good idea to look for a carrier that offers good cross-docking services and robust safety measures. You can find more tips on improving cross-docking from this excellent article by TransVirtual.
Consider How You Want To Ship
The way that you ship your goods will have an impact on the cost of shipment. Air transport is the costliest, so it may be beneficial to transport by ship if you ship internationally. If shipping by land, then sending shipments by train is often more cost-effective than by road.
Maintain A Good Relationship With Your Carrier
Having a good working relationship with your carrier is crucial for a smooth and efficient shipment process. You will need to ensure you can get in touch with your carrier if something goes wrong and that they will be responsive and helpful when you need them. A good relationship can also help if you want to renegotiate your shipment terms.
It is a good idea to find out who your point of contact is with your carrier and stay in regular contact with them. The loyalty you show to your carrier will likely be returned, and as a result, they will be keen to keep your business. This can put you in an excellent position to negotiate better terms for your shipping.
Verify Delivery Addresses
One significant factor in shipping costs is incorrect or incomplete delivery addresses. Fortunately, this is a simple issue to fix. To reduce freight costs, when you take contact details from a customer for delivery, you should verify their address.
So that this process doesn't take up undue time for your team, you can integrate address verification software into your website so that each address is automatically verified before customers can place an order.
Digitise The Shipping Process
Digitising your shipping process can reduce inefficiencies and remove the potential for human error. You could use automationto fill out forms and carry out the inbound and outbound logistics. This can help reduce the time staff need to carry out the work, saving your business money.
Consider Product Redesign
To reduce freight costs may help to consider a product redesign for items that are the costliest to transport. You should weigh the cost of a redesign against the savings you could make in shipping over time. You could consider ensuring all products are economical in size and weight, making them cheaper to ship and more convenient for your customers.