Plenty of talented, ambitious individuals sell their own products. In fact, the internet has made it easier than ever to bring one's own manufactured goods to market, as websites like eBay and Etsy can directly connect crafters with customers. Yet, even as it becomes easier for small manufacturers to sell their wares, it has become more and more difficult for big companies to balance innovating, creating, and selling.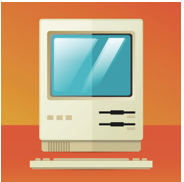 Thankfully, they haven't needed to. Almost since markets began, there have been resellers to simplify the process of bringing goods to market. However, the resellers of today look and function differently than their forebears. Now, reselling is quickly becoming one of the most rewarding enterprises for entrepreneurs, especially in the technology industry. Let's take a look at how this secretive sect of sales got its start and how entrepreneurs can break into reselling on their own.
The Rise of Resellers
Almost everyone knows the basic history of computers: Long ago, computational machines required large rooms and larger cooling devices. Slowly, they became smaller and more practical until in the 1970s IBM developed a commercial computer affordable enough for widespread business use. Other tech companies copied their idea, and business boomed.
Still, these machines were not inexpensive or easy-to-use; computers had to be matched with appropriate software, which usually occurred while companies made their orders. At that time, manufacturers employed a small sales staff, who would contact customers directly and provide options regarding software and applications.
However, the tech industry grew fast, and soon hardware and software options exploded. Vendors ― even enormous ones, like IBM ― were hampered by variables like geography, time, and resources, and many were unable to appropriately address the needs and wants of all their customers. Enter: IMB's Agent Program, the first iteration of partnered tech reselling. Agents, many of whom went on to form their own companies, agreed to commandeer the sales side of IBM's business in return for a portion of the revenue they generated.
Though IBM's resellers were the most prominent during the early days, eventually other tech manufacturers adopted the same sales strategy. Initially, agents were permitted to peddle only one manufacturer's goods, but in the late 1970s, Microsoft and Apple began releasing viable personal computers, and resellers' potential products and services expanded considerably. Today, tech resellers can be devoted to a single brand, like a Cisco authorized reseller, or have partnerships to sell several companies' tech, as many value-added reseller (VARs) do.
Ultimately, the agent program wasn't the first reseller in history, but it was a revolutionary step toward the modern tech industry. Outsourcing sales allows manufacturers to focus on research and development of products and services while providing business customers a more personal and customized experience during the purchasing process. Reselling is beneficial for everyone ― and profitable for new entrepreneurs interested in breaking into tech.
Reselling 101
The agent program was attractive to all sorts of entrepreneurs, from those devoted to IT to savvy businesspeople. The business does not require a deep understanding of tech, but it does reward those willing to work hard and develop relationships. Still today, reselling provides entrepreneurs a reliable income while remaining relatively lucrative. Yet, becoming a successful reseller isn't as easy as buying a computer and posting it for sale.
First, prospective resellers must select a product or service to sell. To do this, entrepreneurs should conduct market research as they would in any other industry: Evaluate demographics, identify demand, and locate innovative solutions.
Next, resellers must secure partnerships with manufacturers and distributors. Different companies will have different requirements and regulations for their resellers. Some provide resellers with inventory, with which resellers can augment or supplement other products and services to make sales. Others use resellers as simple sales interface, shipping goods directly to customers after the reseller successfully completes the transaction. Additionally, different manufacturers will have differing payment structures. It is imperative that entrepreneurs only partner with organizations that can provide them real benefit. That means reading the agreement and understanding the terms before signing.
Though the internet has made reselling easier ― as it has done for every type of small-scale sales ― entrepreneurs looking for long-term success should seriously consider becoming a traditional tech reseller. Combining the power of tech and the profits of sales is a winning strategy for the entire industry.