Hong Kong has attracted many investors for obvious reasons. The favourable tax environment has attracted overseas companies interested in doing business in Hong Kong. In addition to an attractive tax system and a productive workforce for a Hong Kong business, a stable political environment, a productive legal system, and a favourable business environment are other factors that provide many profitable Hong Kong company formation services.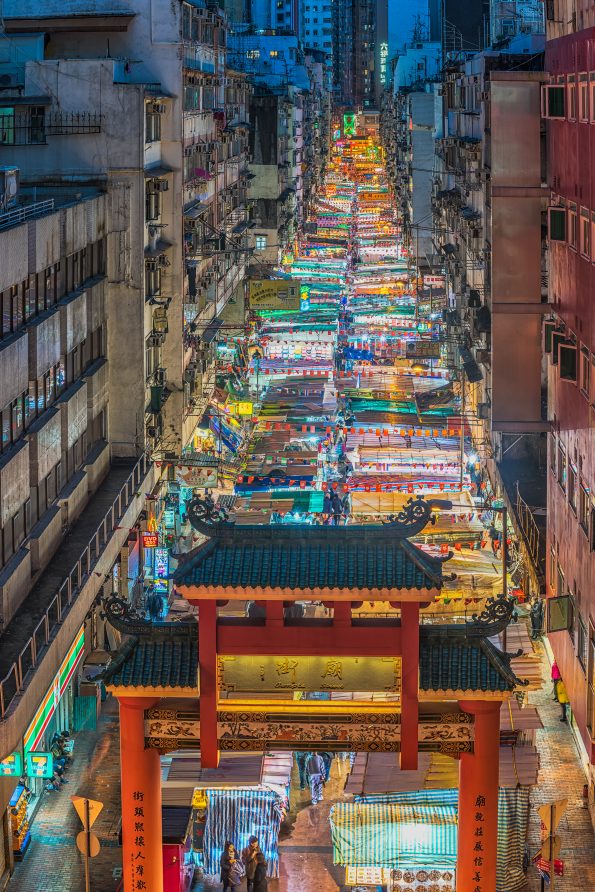 In addition, the strategic location and high-profile infrastructure of the jurisdiction attracted investors to Get Started HK. Here are more reasons why you should start a business in Hong Kong!
 International Hub:
The primary benefit of starting a Hong Kong business is that it is easier to enter mainland China. Hong Kong is located in the center of Asia, adjacent to the mainland, and is an ideal place to connect the East and the West.
The trustworthy hong kong company formation services of get started HK provide the environment for Western investors and strong economic ties with ASEAN countries make Hong Kong a playground for all ambitious and successful hong kong incorporation from all over the world.
To be more precise, a comprehensive understanding of Eastern and Western economic and cultural ideas will prove useful in many ways. This is what any entrepreneur expects from his efforts.
 Free Economy and Trade:
The Heritage Foundation recognized Hong Kong's advantages as the world's freest economy in early 2019. The Hong Kong Special Administrative Region has been at the top of the list for more than 20 years because it ensures freedom of trade and monetary policy, while respecting the integrity and transparency of the government.
Hong Kong accepts companies to engage in almost all businesses that of course must be legal, such as trading, e-commerce, manufacturing, consulting services, and even holding financial assets. A Hong Kong business can open bank accounts anywhere without any restrictions by the Hong Kong government.
In addition, except for automobiles, alcohol, hydrocarbon oil, tobacco, and methanol, goods imported into Hong Kong are not taxed.
Low-corruption and high-quality banking services:
As the world's leading banking institution, Hong Kong provides multi-currency bank accounts for anyone who wants to set up a hong kong incorporation. The Get Started HK provide the best hong kong company formation services for open bank account in hong kong. According to Transparency International's Corruption Perception Index CPI, Hong Kong ranked 18th with a corruption index of 75 in 2016, lagging behind countries such as the United States, the United Kingdom, Japan, and Germany. They want to put a barrier between their business plans and the corrupt government.
 A highly productive workforce:
Hong Kong has a highly skilled, educated and skilled workforce. The workforce is mainly composed of local talent pools composed of experienced professionals and entrepreneurs who are familiar with the evolving corporate culture.
The employees in Hong Kong generally refer to themselves as hardworking, competitive and continuous pursuit of success. Although English is the most widely spoken language in the business world, you will be pleased to find that due to China's connection with China, most employees can communicate in Mandarin and Cantonese.
Simple company registration requirements:
Hong Kong company formation services are relatively simple. The basic requirements for Hong Kong business incorporation: confirm the company name and structure; confirm the details. The company director (not necessarily a Hong Kong resident), the secretary of a Hong Kong resident company (the director and secretary cannot be the same person), the minimum issued capital is HK$1. You can contant to get started HK for company director and secretary services that played a crucial role for company registation. Operating requirements such as opening a company bank account, opening an office (optional virtual office), and obtaining a working visa in Hong Kong.
 Strategic location:
Hong Kong, located in the center of Asia, convenient transportation is one of the best goals for business development in the world. If you want to enter the Asia-Pacific market or mainland China, setting up business in Hong Kong is your best choice.
World-class infrastructure:
Well, we don't need to emphasize this too much. In terms of modern infrastructure, Hong Kong is one of the most developed places in the world. It has all the breakthrough innovations, including efficient communication and IT systems, local and international transportation, a sustainability focus, and world-class health and education systems, etc. All this infrastructure will help your business; this is a fact. Either way, if you are considering moving to Hong Kong in any way while running your business, it is also beneficial.
Hong Kong Industrial Park has very few restrictions: clothing, jewelry, furniture, electronics, medicine, finance, shipping, import and export, real estate, construction, decoration, information networks, tourism, culture, society, schools, publications and other high-tech industries, You can become our Hong Kong limited liability company, and you can engage in any business other than illegal business in Hong Kong.
 Company directors and shareholders:
The requirements for company directors and shareholders are also simple and clear. Every company must appoint at least one director. Directors must be natural persons (ie non-company) with at least 18 years of professional experience. Directors can be of any nationality or place of residence and do not need to be shareholders.
All Hong Kong business incorporation must also appoint at least one shareholder (but no more than fifty). Shareholders must be at least 18 years old for . There are no residency, nationality or residency requirements.
Free immigration policy:
Immigration may also be one of the top topics on your list. You can also travel to Hong Kong visa-free. Citizens from more than 170 countries/regions can enjoy this service, usually for 7 to 180 days. If you are coming to Hong Kong for a short period of time, you can even sign a contract or conduct business negotiations as long as you have an entry permit or a visitor visa.
If you own a business or open a new office in Hong Kong and want to relocate your employees here, the terms of a work visa will make it easier for you. You may be interested in family visas here.