What do Jeff Bezos, Bill Gates, Elon Musk, and Richard Branson share in common? Well, they can turn any business opportunity into millions of dollars at the drop of a hat. While some people might say it's down to sheer luck, it isn't. Sure, these individuals employ hundreds of financial analysts to manage risk and their investments. But, instead, their money management skills and immense understanding of the business world allow them to turn hundred of dollars into millions.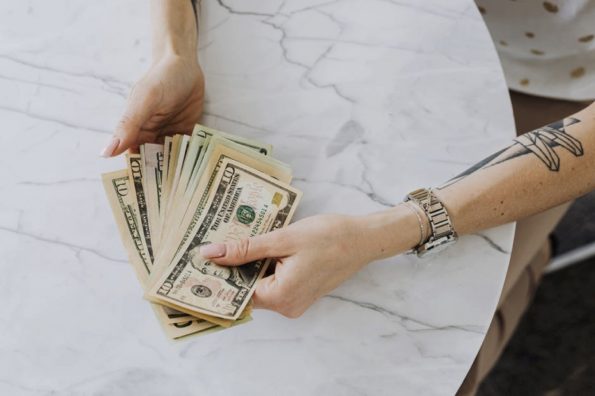 While being an entrepreneur, you will never bear any fruit if you don't take calculated risks. So, planning will go a long way, whether you're thinking about remodeling your home to sell it or a profit or saving up cash to invest in a business opportunity. That said, many people still struggle with their financial game. So, if you're looking to put your foot down and become more financially sound, then you have come to the right place. Today, we will look at ways to allow you to up your financial game and hopefully amass a fortune in the long term.
Enroll In A Finance Or Accounting-Related Degree Program
Enrolling in an educational program such as a four-year college degree will help you learn the nitty-gritty of proper financial management. If you prefer to improve your financial knowledge while staying at home, enroll in an online degree. On the other hand, tons of campus-based universities offer in-class financial and accounting degree programs to student show want to take their economic game to the next level. In the end, the choice is yours.
So, whether you want to understand the difference between managerial accounting VS financial accounting or apply for a finance-related job opportunity, obtaining money management skills with a formal education in the finance or accounting field will be your best bet!
Read Finance Magazines And Newspapers
Another easy way to up your financial game is by reading magazines and newspapers geared towards money matters. However, your local newspaper is the best place to start. Turn to its financial section and start reading; you'll be surprised at the amount of information present there. Moreover, you can also subscribe to newspapers such as The Financial Times or The Wallstreet Journal. Both are excellent sources for keeping up to date with the latest goings-on in the local and global financial world. 
Look At Your Spending Habits
If you want to track where you spend your money, consider taking a long look into existing spending habits. Fortunately, most credit card providers have made such information available online or via their mobile apps. For example, if you spend most of your money eating out or shopping, it would be best to cut those expenses. Consider bagging your lunch for a few days, and you will see the difference yourself. Plus, it will be a lot healthier than that takeout you and your co-workers eat on Friday night. In the end, look for expenditures that you can adjust to save cash. In fact, you can use these savings to invest in a retirement account, pay taxes, or pay your debts to maintain your financial health.  
Plan For Retirement Beforehand
Around 50 percent of American citizens don't do what's necessary to secure their retirement. After all, addressing immediate needs is far easier than setting yourself up for retirement. However, if you plan your retirement early, it will be easier to save money for the long term. So, talk to a financial professional, set up a 401k, or open up a savings account; it is up to you! But, don't wait till you have no money to save, focus on your money management skills today!
Stay On Top Of Your Taxes
Taxes can be confusing most of the time. And due to such a thing, most individuals get bogged down by lengthy paperwork and complex tax terms. However, it would help if you didn't let your taxes stress you out. Getting on top of your taxes as early as possible can bring tons of benefits, including having early access to deductibles. So, look for tax filling tips online or hire a tax accountant or attorney to handle the tax filing process for you. in the end, the investment will be worthwhile.
Build An Emergency Cash Reserve
No other money management skills will get you on top of your finances than having some money stored away for emergency purposes. Doing so will allow you to avoid bank loans and fall into debt. After all, illness, home repairs, auto repairs, and job loss are realities we must face and tackle. In such cases, an emergency cash reserve will allow you to tackle unexpected expenses during dire financial times.
Whatever your level of financial understanding, it is crucial to keep growing your knowledge base whenever you can. Any step you take towards improving your financial literacy is a step in the right direction. However, the key here is to start doing so today!