There is no "magic bullet" for sustainability – it's a series of processes that must be undergone, and hurdles that must be achieved, that will allow a space, a city, or a country to develop sustainable infrastructure.
One of these hurdles is liveability, a rather overlooked concept in the development of cities. Liveability includes the ability of people to go out and enjoy themselves, with components in the work-life balance of a workforce, the availability of public parks, and other projects of "social infrastructure."
Hong Kong, for instance, has been ranked 16th overall in the world in design firm Arcadis Sustainable Cities Index, but in the breakdown of that score, its liveability was a "mere" 81st. This overall ranking also represents a decline from last year. Among the issues affecting this score were a highly unaffordable cost of real estate, and a strong focus on environmental sustainability but a lack of focus on the people aspect.
Brand value and sustainability
Noting that sustainability is an ongoing, complex process would be important for anyone looking to do business in Asia. Corporate social responsibility and sustainability have become an increasingly large part of brand value among corporations in the Asia-Pacific region. Yet, it seems that China is falling behind – in Asian Correspondent's new CSR50 Index of companies that highlighted socially-conscious corporations, China was ranked at the bottom of a list of 12 countries, in which Japan and India rose to the top.
On the same list, Hong Kong being a separate jurisdiction was included separately, and was listed third. While Hong Kong does indeed have concerns regarding liveability, there is no denying the strong push that the city has overall for environmental design. One literally towering symbol of this is the Citi Tower, an award-winning skyscraper whose sustainable highlights include smart sensors that adjust lighting, Energy Star-certified equipment, and efficient heating and air-conditioning systems.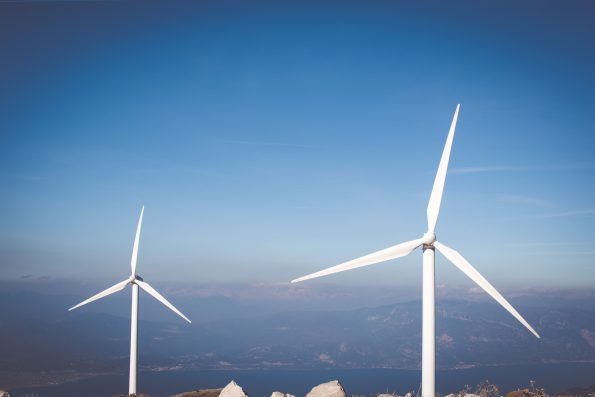 The oncoming green transition
The push for sustainability isn't something to account for in the distant future – it's something that is happening now. Already, solar energy costs and output are challenging those of coal and other fossil fuels, while electric and hybrid vehicles are getting a foothold in many developed countries. Indeed, China as well as the United States have ratified the Paris Agreement, which means that fossil fuel subsidies have to go, and support for environmentally-responsible practices in energy and economy must come in.
This of course means that in order to stay afloat, companies must rid themselves of reliance on fossil fuels, and push for a sustainable future – not only because they must take advantage of the latest trends, but also because a future without sustainability is one characterized by devastating climate change and environmental destruction.
Already we have workspaces that are responding to the challenge of sustainability. The co-working trend is a great example of this, with shared environmentally-friendly spaces and resources not only catering to the sustainability trend. One company that has taken advantage of the co-working trend is Croissant, whose members pay to get access to a wide variety of co-working spaces with a limited number of visits per month. With startups, the main driving force behind co-working spaces, reaching record highs in capital outlay, this is only good news for everyone involved.
Hong Kong has long had a focus on social welfare despite being ranked only 16th in Arcadis Sustainable Cities Index. So it's no surprise that social enterprises have begun to stand out as an attractive business venture and manage to grow in Hong Kong recent years. With sustainability a trend in brand value and indeed in the future of doing business, now more than ever it is important to consider the sustainable opportunities available to you.