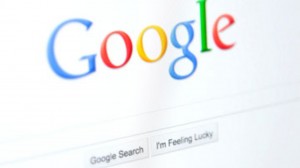 As a startup business with a new website, you'll most likely be looking for outside help when it comes to getting your website to rank well in Google but perhaps are unsure having read online articles suggesting that link building should be avoided or exercised with caution. In part this is true, as unfortunately like other services out there, some peoples work just is not up to the job and these 'cowboys' should be avoided at all costs. This is certainly the case when it comes to link building with many link building companies, especially foreign ones, delivering poor quality for clients. The actions of these companies were one of the main reasons why in 2012 Google laid down the law and handing out penalties to sites that employed less than favourable tactics/techniques to build links. Like with any trade, it's often you get what you pay for and the cheap link building companies are cheap for a reason.
I hope this short guide will fill the void and let you as a startup business make an informed decision when hiring a link building service for your website.
Lets start off by one key fact about links. Ranking in Google's search results is still very much dependent on who links to your website since Google base their search results on links. For this very reason, SEO and link building won't be going away any time soon as they are the strongest ranking signal available. Yes social signals are important too but links are still key. But these days it's not like years gone by when any link is good. Today, links built to a website need to be good quality and relevant.
There are some link building techniques that are dead and buried which were heavily used pre-2012 to gain links such as paying for links in sidebars, paid directories, leaving comments in forums with a spam link, paid adverts that are not disclosed as paid, the list goes on. It's important to be aware that these are link-building tactics are still being widely used today by many foreign SEO companies and by using them are jeopardising the websites they are working for.
Google implemented Penguin and Panda updates in 2012 and was an attempt on a global scale to worm out all the low quality links and paid links and in the process, make the lives very difficult for those link building companies who employed unethical and black hat link building tactics for their clients and also for those webmasters selling links – both sides received penalties which mainly affected rankings and traffic for those concerned. Lets face it, Google do not want people manipulating their search results, it undermines their business which is all about the user and providing the best search results possible.
As a startup business you want to hit the ground running and not have to have a ranking penalty and deal with tidying up harmful links caused by employing such a company. Those link building companies that promise you lots of links each month will fail and most likely result in a penalty for your website by Google which is something you want to avoid at all costs. With online presence these days being so imperative, especially for most new startup businesses, you need to make sure you get your website and the people you employ to work on your website spot on. You need to be highly selective when working with a link-building service and here are some tips to help you do this.
Questions to ask link builders
Have a look at some example links that the individual/company you are thinking of hiring can provide. Have a look at the sites these links are on. Ask yourself – Would my customer/audience be reading a site like this? Does this site give me credibility? What is their reporting like – do they provide full transparency for all their work? Read some of their articles published – are they well written and useful/engaging? You should ask these questions because it all comes back to two things – quality and relevancy. A quality link is a link you'd want to keep even if links were not a ranking factor i.e. the link will either send traffic or increase your websites credibility. Low quality free directories, comments in forums and blogs will not bring traffic or increase your websites credibility. This comes from having presence on relevant well-respected sites within your niche and contacting webmasters (blogger outreach) and building long lasting relationships with these webmasters.
You can find more about link builders with SharpRocket.
Benefits of using a freelance link builder
One of the best and most cost effective ways to hire a link builder is to hire a freelance link-building expert who ideally has agency experience and uses content marketing techniques to attract high quality relevant links. They will generally cost at least half the price that agencies will charge. A typical freelance link building fee is between £200-£350 per day whereas agencies charge anything from £350-£750 per day.
Expert freelance link builders are experienced and know what works and what doesn't, keeps up to date with the latest link building news and trends, knows what will have SEO value and what to avoid and will have strong working relationships with bloggers, websites and publishers within different niches. You want to employ a link builder whose mindset is focused on your audience and creating high quality engaging, relevant, topical articles that are published on relevant sites with good readership and social following.
Freelance link builders are generally much more inclined to help you grow your business whilst also providing useful training and knowledge transfer so you can learn how to build quality links for yourself.
Where to find freelance link builders?
I would highly recommend you employ a link builder who works in the same country as your business. I say this as many link-building companies are based overseas in countries like India. It's common knowledge that it's these companies operating overseas that produce low quality links that do more harm than good.
You want someone who can communicate well with relevant webmasters in your niche and can write high quality content. You can find experienced and well respected freelance link builders in the UK by searching for 'link building expert' in Google, using a freelance website like odesk.com or viewing on Linkedin.com which gives useful testimonials.
This article was written by Mark Shaw of Pinecone Media, an experienced UK freelance link building expert and author of popular blog The Link Building Expert.
Related articles