If you're interested in selling your eCommerce website but are unsure of how to go about determining the actual value of your business, you've come to the right article. Whether you're interested in selling a website you built from scratch, or want to sell your Amazon-based B2C brand, there are many different baseline factors that go into determining an appropriate website valuation number.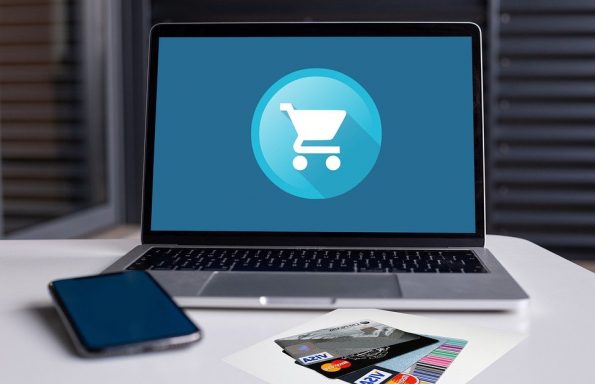 While it's true that valuations can get quite technical, the basics are relatively easy to understand. In this blog, we aim to decipher the meaning behind some of the more abstract metrics when it comes to an eCommerce website valuation. We don't get into the advanced math, or the statistics, etc., but we do cover the rudimentary metrics (along with tips for improving your own site's value).
By the end of reading this article, you'll have a firm understanding of how an eCommerce website is valued, what buyers really want, and how to increase the "curbside appeal" of your eCommerce business. We also cover what a lot of "how to sell eCommerce website" blogs fail to even mention (but more on that later).
eCommerce: The Rising Star of Retail
It's no secret that eCommerce has always been (physical) retail's little brother (or its ugly redheaded stepson – whichever you prefer). However, eCommerce is really coming into its own as of late, and most experts agree that the eCommerce sector will experience huge increases in growth, sales, and users throughout the following decade. So, how can your eCommerce business capitalize on this? How can you increase your site's value? And finally – how can you actually get buyers interested in purchasing your business?
Valuations: Determining What Your Business Is Worth
There's one main indicator that the majority of brokerages use during their initial valuations. What is this indicator, you might be wondering? If you guessed the "SDE" you'd be correct. SDE, which is short for seller's discretionary earnings, is what nearly all reputable brokerage firms use to determine the initial value of an eCommerce website.
While it might sound like something from a stock broker's library, SDE is actually a pretty simple concept. You basically take the overall revenue from your business (i.e. gross revenue) and then subtract your business's operating expenses and cost of goods sold from that number. What you're left with is your business's SDE.
However, SDE valuations are nearly always used for businesses that only do less than $10 million per year in revenue. For businesses that pull in more than that, another website valuation method is used – EBITDA.
EBITDA, which admittingly is quite a mouthful of an acronym, is the method that's used for businesses doing over $10 million per year in revenue. This more complicated approach is necessary for larger eCommerce websites because of their inherently more complex business models. There are a lot of moving parts in businesses of this size, which is why a more detailed valuation formula needs to be used.
Key Indicators That Can Increase Your Business's Value
The formulas in the previous section are really only used as a starting point. In reality, there are many different indicators that can be used to increase (or decrease) the value of an eCommerce business. Examples of these include the following:
Age of business
Business's net trend for the past few years/months
How much time investment is necessary for operations
Variation of customer acquisition channels
Established remarketing strategies (e.g. mailing lists)
Traffic sources
Industry
Specific niche
How many products
Supplier-vendor relationships
As you can see, there are many more factors that go into a proper valuation than a simple SDE or EBITDA formula. Most buyers want to make sure that the asset they plan on buying won't depreciate a few weeks after their purchase. They want an investment that's sustainable, and one that doesn't require a lot of time (to get their money back).
If you're wondering how to increase the strength of your business's website valuation, you should look into bolstering any/all of the aforementioned factors. Diversify your business's traffic sources, develop a strong email marketing strategy, reinforce your wholesale/vendor relationships, streamline your workflow and inventory processes. While it might not seem like much, improving your business through these channels can build confidence in future buyers.
Whether you're in eCommerce B2B or B2C, and no matter what type of products or services you sell, the time has really never been better for selling your eCommerce business. Using the tips and information in this article should get you started down the right path of achieving eCommerce success (via selling your business).