Saul Mishkin is a business developer that knows how to navigate multiple aspects of the business world. By focusing on skills, legality and branding, Saul Mishkin shares what it takes to succeeds an immigrant entrepreneur.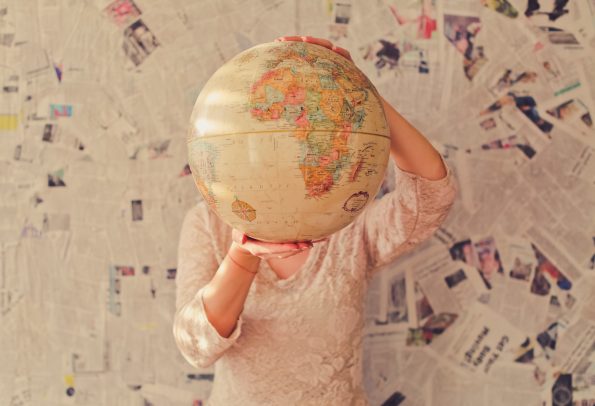 Unique Businesses In America
Immigrant businesses bring unique qualities to the United States. Concentrating on maximizing a business's potential takes planning an effective strategy that can be followed on a long-term basis. Discovering the perfect niche is the first part of starting a business.
Building a more dynamic economy is critical to the country. Since many immigrants have different backgrounds and specialize in different skill sets, this is a unique opportunity to capitalize on entrepreneurship.
Businesses that involve cultural celebrations such as cuisine or music can be difficult to find in rural areas of America. With little competition, some immigrants have found their niche by using the knowledge they already have.
Immigrants often contribute twice as much to America's entrepreneurship as those born in the United States. By creating more businesses, the employment rate can increase over time. According to one Harvard Business school study, businesses started by immigrants have higher employment growth over three years.
The Pros and Cons of Starting A Business In The United States
Running a business in a foreign country as an immigrant entrepreneur can feel daunting at first. There are separate laws to assess and new regulations. In addition to the complications of starting a new business, entrepreneurship can be rewarding for generations.
The Pros
Brand Expansion
Businesses that are already successful in another country can benefit from new countries. With expanding a brand name, businesses are more likely to be recognized by locals and travelers alike. Brand recognition is a critical part of the marketing process that also extends itself to the online community.
Opening New Markets
Opening a new business with little competition allows new markets to emerge. These markets can help improve business by partnering or attracting other clientele to the original location. New markets also help the country. Business expansion helps the overall economy and job growth.
Increased Revenue
The potential for increased revenue depends on several factors. For immigrants who migrate to populated areas, this can significantly benefit the business. An increase in overall revenue can also potentially make a larger difference abroad.
The Cons
Cost
Regardless of the country, it takes both money and time to set up a business. Overhead costs such as rent and potentially furniture can be expensive at first, especially if the business is poorly marketed. Hiring family members or volunteers may be an option for some businesses.
Taxation
Tax laws can be difficult to navigate without professional help. There are several loopholes available for those who understand the legal system. To maximize the profits of a business, a thorough understanding of what financial support is available is important.
Location
Certain locations may be dangerous. It is not always easy to tell which areas in the United States have high crime rates, and choosing the wrong location can cost money. Choosing a location that is not interested in what the business has to offer is another risk. Research may be necessary before establishing a company or business in the States.
Assistance Is Available
Certain financial assistance options are available for any immigrant entrepreneur in America. The Small Business Administration Loans agency supports small businesses with connections and necessary resources.
Immigrants that are permanent residents or lawful non-permanent citizens qualify for this type of assistance. Refugees and naturalized citizens may also be eligible. A lender gives these lump sums of cash to help start the business for a specified amount of time. This money must be paid back but can help businesses stay afloat.
Small business laws can change depending on the state. Business-friendly states are relatively easy when starting a new business. Delaware is considered one of the best states for starting a business because of the low corporate tax rate.
Even immigrants who are not located in Delaware can still start a business. Non-residents do not need a Delaware business address and can apply for an Employer Identification Number.
Business credit cards are another way to provide short-term financing. When used wisely, a business credit card can help build a credit score. Before buying any business credit card, it is important to review the credit report and the guidelines of the individual card. Acquiring debt can negatively impact finances for several years.
Government Grants
The Wilson-Fish program and the Microenterprise Development Program offer financial assistance for refugees. There are other ways to acquire government grants, however. For those who are not immigrants, applying for non-refugee grants may be an option. The application process for grants is competitive and must be filled out correctly with all the necessary information provided.
Business Options For Immigrants
Starting a successful business takes time and discipline. Understanding the practical skills of a business is not enough to succeed in the United States. Comprehension of tax laws and government funding will help tremendously when setting up a business.
There are multiple resources available for an immigrant entrepreneur. Government grants and legal assistance are just two options. To fully understand all the resources needed, hiring an experienced professional is recommended.