Accomplished entrepreneurs often pride themselves on being able to spot a gap in the market from a mile away. However, it is worth noting that this trait can be taught, provided that one is willing to commit themselves to the pursuit of new knowledge. Suppose you happen to be the owner of an online business and would like to nurture your entrepreneurial skillset. In that case, it is worth thinking about the many benefits that further online business education has to offer you and your company.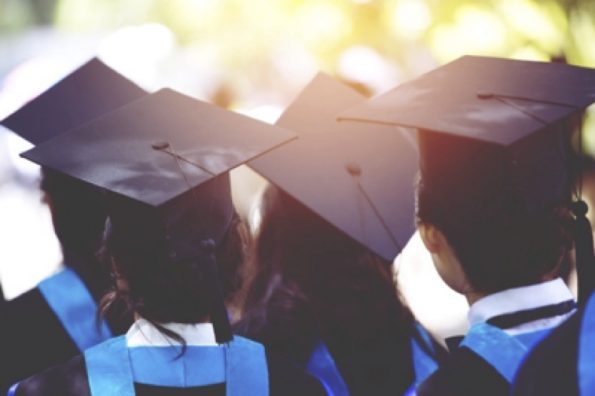 The journey to success often requires consistent self-development, an area that an advanced qualification can help you thrive. Here are some points you might want to consider should you feel you need to be doing more to support your business in the vast digital world.
Analyzing Data
Big data is a prominent subject for many businesses around the world, and for those of you who operate entirely online enterprises, studying statistics and numbers is perhaps even more important, and, can be convenient using online business education.
Studying an online business analytics masters is one way you can up your numbers game; whether this is the finance, marketing, or product development aspects of your company, the course can supply you with the tools, means, and knowledge to streamline your company operations.
An online business analytics masters can be done from the comfort of your own office, bedroom, or possibly anywhere you happen to be that boasts a sturdy internet connection. The flexibility aspect of an online business education degree makes it a valuable choice for those of you who cannot afford to direct your time away from your business.
Huge amounts of highly sensitive and incredibly valuable digital information are likely flowing unhindered through your web pages at any given moment, so learning how to transform that data with the help of an online business analytics masters, may be able to help you form a workable business solution that can take your online business to the next level.
For example, data analysis is often used to address consumer activity, such as how they interact with your website, what type of demographic they belong to, and what their spending habits happen to be. These factors can all be immensely powerful tools when deciding the next direction that you might wish to take your company in.
Making New Connections
Making connections of any kind, even in the form of your virtual classmates or tutors, has the potential to provide you with a huge ROI later on down the line.
A host of online business education degrees are still geared towards problem-solving through teamwork and collaboration, making it a superb environment in which to meet people who you may one day end up going into business with, befriending, or maybe even hiring.
Further education courses are usually home to a wonderful mix of individuals from countless different cultures and nationalities, and as you will probably be aware off if you own a business, networking is essential.
The connections you make can also help introduce new ideas, new business models, and fresh ways of approaching familiar problems. This is partly down to the great number of resources that institutes of higher learning will often possess.
Gaining access to new information that you might not have known existed in the first place can truly be an eye-opening experience.
Keeping Yourself in the Loop
The digital arena that is the modern business world is constantly changing, so for an online company to thrive or simply stay afloat, they too will need to move with the times.
In many cases, an online business analytics masters will employ a healthy mix of timeless theory and academic literature to modern-day problems and current events.
This can keep your company well and truly in the loop, a vital factor when the topic turns to staying relevant and appealing. An online business analytics masters can be greatly enhanced by your willingness to nurture an interest in the latest tech news from around the world.
Being a Better Leader
If the communication with your employees is confined to little more than a regular Zoom meeting or the occasional email chain, there are still many aspects of management and leadership that need to be addressed.
In some regards, working on your communication skills is more important because of its remote nature. This is partly down to lacking the immediacy of paralinguistics and the ease in which one can have a two-way, natural conversation.
This is a factor that can be improved upon through the lens of education. Business degrees, particularly higher-level ones, will usually cover communication in the workplace, which is crucial to developing employee satisfaction and, perhaps, customer satisfaction.
However, it does not stop there as the subject of effective communication in business can pertain to your ability to deliver pitches to investors, the way you handle customer service and deal with clients, and how you build your brand identity.
Tutors will often be experienced specialists who can impart a lifetime of knowledge on to you; sometimes, this will even be in the form of advice from leaders in their field.
Improving Your Ability to Make Meaningful Decisions
Without the right preparation or experience, making split-second decisions in the business world can lead to some disastrous consequences.
Online companies generally possess a huge number of digital assets, be it sensitive customer information, bank details, blueprints, or future business plans. If they are not properly utilized or cared for, you might not be able to optimize your working day.
Learning to make informed decisions based on data can help you to predict the outcome of your choices before you even commit to them. This is a wonderful skill to have, and one that can be learned through further education in courses such as an online business analytics masters, data analysis, computing, marketing, and economics.
You may also get the chance to work with real-life cases or incorporate your own business into the course's study modules at various points. This can add a new dynamic to the value of further education, as it may be able to fit neatly alongside your familiar commitments, allowing you to directly benefit in a practical sense.
Maintaining a Successful Business
Starting a company can be done with not too much more than a computer and an idea, which many bedroom entrepreneurs have discovered. This can be highly lucrative in some cases, but it does not necessarily pay off for everyone, as ensuring the longevity of a company through regular maintenance requires a diverse set of skills.
These skills are not inherent either, and they need to be nurtured and updated if a business owner is to keep their enterprises running successfully or at all. Many advanced degrees in online business education are developed for this very reason, as they strive to increase competence in practically every area of business imaginable.
For example, if you simply cannot find a viable way to increase your profit margins, learning how to search for new avenues in which to take your product or services may be of paramount importance.
This could come in the form of discovering new markets, integrating additional software, seeking out business partners, or a combination of the three.
Working with Social Media
The meteoric rise of social media has provided online businesses everywhere advertising opportunities on a global scale, for free!
It sounds ideal on the face of it, but using social media to truly make an impact on your business can be a daunting prospect without the knowledge or the right tools. An online business analytics masters can help you to understand this data to an extremely high level.
Reducing Your Overheads
Learning how to manage your overheads may be one of the very first efforts required of a new business owner.
Taking good care of the financial aspect of a company when starting out can make the difference between a successful launch and an underwhelming flop. Even if you have been diligently tending to your outgoings from the very beginning, there is every chance you might still be able to cut costs even further.
An online business analytics masters can offer the know-how to get this done, so if you feel as though your company could benefit from some extra breathing room, it may be worth looking at pursuing further education like a long-term investment opportunity.
Setting an Example for Your Employees
A willingness to learn and to strive to improve your professional skills is certainly a trait worth admiring. It can set a good example to your employees in that they will be able to see that you do not take your position for granted. Getting an online business education will inspire your team.
Upskilling can be a highly useful factor in terms of creating an adaptable, efficient, and reliable workforce; it is used by many successful businesses in a vast array of industries and usually to good effect. In a way, returning to the world of education is similar to this, so taking it upon yourself to learn new skills alongside your employees might help to create a feeling of togetherness and progression.
Making a Name for Your Business
If you have ever thought that the acres of white space underneath a business email look glaringly empty, it is because it should be reserved for certification and qualifications.
This can make your business appear every bit as authentic as it is, and it can reassure potential clients and investors of your legitimacy as an enterprise.
Watermarks and certifications are not always easy to come by, which could be good news since it makes the award appear more exclusive. Even so, getting hold of them may require you to be the recipient of an advanced online business education degree.
Feeling as though opportunities are not made available to you due to a missing qualification can be an upsetting position to be in, so you may wish to check out whether or not awards in your industry require you to have them.
DIY
The hiring process is no small endeavor for a business, particularly the ones that need to keep an eye on the cash flow.
Paying for new wages and spending a huge amount of time hunting for the ideal candidate can sometimes take its toll.
An online business education degree can help sharpen your own skills, however, which in turn can possibly reduce the amount of work you need to leave in the hands of others.
Taking the DIY approach to owning a business is exactly the reason many entrepreneurs head down the route in the first place. There be probably always be new developments in the digital world, however, so arming yourself with some great fundamentals can unleash your inner DIY enthusiast with a reduced risk of you making a poor decision in the heat of the moment.
Finding a New Niche
If you feel as though your online business has started to grow stagnant, or you feel as though you want to expand into an exciting new area of business, paying attention to the details required can take a huge amount of dedication.
Having nowhere to turn but knowing that a change needs to be made can lead to frustration and disillusionment. In this regard, an online business analytics masters may be able to return your passion for enterprise and your knack for finding new niches.
An online business education can be a good way of preparing yourself and your company for whatever the future might have in store for you. If you can find a way to identify new markets and move with the times, develop your services and adapt your business model, you are likely already ahead of at least a few of your competitors.
Is it Worth it?
Even in the totally online format, degree courses can be exceptionally costly, which may be a determining factor when the time comes to make your ultimate decision. Running a successful business does not require a college degree in many instances, and some of the world's most prominent entrepreneurs do not have one.
However, the skills and life lessons that you have the opportunity to gain will undoubtedly stay with you forever. The experience can be enriching, enlightening, and pave the way for many exciting endeavors to come.
If you do decide to go for an online business analytics masters, the true value of pursuing an advanced online business education degree will likely reflect on how much you are willing to take from it and how much you can put in.