Once you rent out any property, it's always a wise idea to have a landlord insurance policy. This type of rental property insurance policy covers most of the things that home insurance does but it also covers the risks that come with rental businesses, which is important if you rent out a house or an apartment.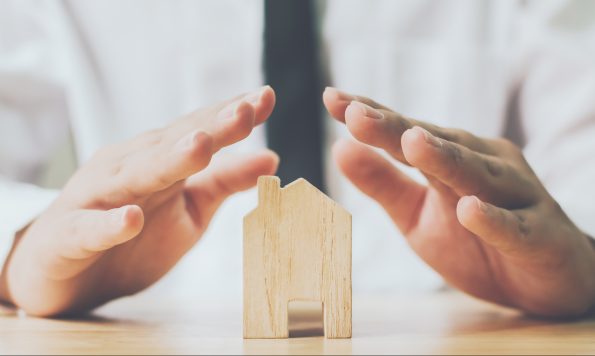 In addition, the bank you have your mortgage with typically requires you to have landlord insurance. So, ensure to get the right landlord insurance policy from reliable insurance providers.
An Overview Of Landlord Insurance
Landlord insurance offers financial protection if your rental properties are damaged, become unlivable due to a catastrophic event like a storm or fire, or if somebody's hurt on your property. Although the standard homeowner's insurance can be helpful, it'll just provide you a limited coverage for your rental properties. This is the reason why it's necessary to have a separate landlord, rental property insurance policy.
Furthermore, if you don't have a landlord insurance policy, you'll be liable for the repair costs to your property in case your tenants cause damage. While you can avoid nuisance tenants by screening your tenants properly, you have to take note that it isn't only bad tenants who can cause damage. Remember that accidents may happen. If someone is injured while staying on your property, you'll be responsible to pay for the expenses in liability claims.
What's Covered In Landlord Insurance?
A comprehensive and good landlord insurance policy covers the following:
Loss of rent due to malicious damage – If your property was damaged, the repair costs aren't all you need to think about. It's also likely that your property can't be re-rented immediately without repairs done. So, you'll lose your rental income for a few weeks while reclaiming the rentable state of your property.
Intentional damage by tenants – Intentional damage to properties can be expensive and extensive. Fortunately, landlord insurance covers the cost of the repairs up to a certain amount of money.
Loss of rent because of eviction or abandonment – Another thing that landlord insurance can cover is rent loss caused by tenant eviction or abandonment.
Gradual damage – Some insurance will cover the structural damage to your property, but not gradual damage, which is more likely to happen in a rental property because tenants don't always report small water leaks or signs of rot and mold. But this coverage is often limited.
Rent loss due to accidental damage – Damage due to accidents, negligence, or carelessness can be extreme. In some cases that involve floods or fire, the property might not be rentable for a long time. It's crucial to check your insurance policy to ensure that you have enough coverage since policies may vary widely.
Contamination repairs – Many insurance policies will cover you for contamination damage that happens during the period of cover. However, there's no cover for contamination damage where the contamination occurred or existed before the current period of cover.
What Are The Things Not Covered By Landlord Insurance?
Like other types of insurance policies, you have to bear in mind that landlord insurance doesn't cover everything. Some of the things that aren't covered include the following:
Earthquakes, Floods, and Water Backup – Same with many homeowners insurance policies, a landlord insurance policy will not cover earthquakes, floods, or water backups. However, you may add some additional policies that'll include water backup.
Maintenance and equipment breakdowns – If your equipment, like a dishwasher or AC, breaks down, you'll need to pay repairs with your own money and the same goes for other maintenance costs.
Personal property of your tenants – Landlord insurance won't cover the personal possessions of your tenants, such as electronics or clothing. Hence, if you don't want to pay for the personal property of your tenants, make sure to require your tenants to get renters insurance.
Do You Need To Get Landlord Insurance?
There isn't any legal obligation for landlords to get rental property insurance, but the majority of buy-to-let mortgages typically come with the condition that you should have one.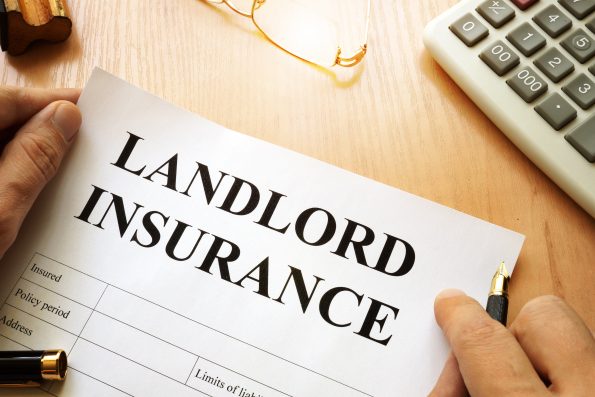 Keep in mind that being a landlord comes with certain risks. For instance, if you have tenants who got hurt, you might be facing a legal claim. If the other party decides to sue you, home insurance might not cover you.
Moreover, if tenants can't stay in your property because of an insured event, like a flood or fire, your landlord insurance policy will cover the cost to fix your house. It may even include the cover for rent loss for the time when your tenants can't live in your property. Overall, a landlord insurance policy protects your investment and reflects your responsibility as a landlord.
Once you decide to get landlord insurance, you should know that it comes in various forms and can have various kinds of payouts. The different types of landlord insurance are known as dwelling policies and fall into categories, such as the following:
DP-1 – It's the basic coverage, which covers common occurrences like vandalism and fires.
DP-2 – This is slightly broader coverage that covers less likely but heftier damage due to hail, windstorm, vandalism, and fire.
DP-3 – It's the most comprehensive policy that covers everything except for the things that are excluded, like the home's content (furniture).
In terms of cost, the average price of landlord insurance may vary depending on your location, home size, and cost to rebuild or repair. The security measures you have, including motion sensors and burglar alarms, can also influence the cost of your insurance policy. But generally, landlord insurance is quite more expensive compared to homeowner's insurance.
Conclusion
Landlord insurance isn't only a great idea but it's considered a necessity once you rent out your property. If you're using your house for any reason aside from a primary dwelling for you or your family, make sure to inform your rental property insurance company. If you don't, you might not get paid in claims.
Also, if you're not sure about getting a landlord insurance policy, speak with a licensed and reputable rental property insurance agent regarding your situation to help you understand what coverage you need or what options are available for your needs.