Customer relationship management (CRM) refers to the activities, strategies, and technologies used by a company to manage their interactions with their existing and potential customers. If you're looking to provide an excellent sales CRM service to your customers, you need to assemble the best sales team for your business. You must invest a considerable amount of time and resources into finding the best people for this job.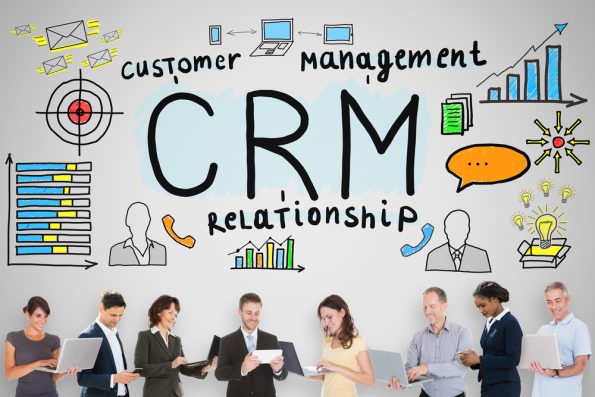 Once you've done that, you can now work on finding the best CRM. They'll make it more effective and successful when it comes to handling customer relations.
With that said, here are a couple of sales CRM power tips that can lead to successful customer relations.
Make Sure That You Have The Right CRM Tools.
Your CRM team won't be able to do their work if you don't have the right tools for them. In today's digital world, every business is expected to resolve all kinds of customers issues whenever they arise. Unfortunately, not all of them are able to resolve customer issues due to a lack of resources or tools. Some businesses even suffer from poor customer service as a result of faulty systems or outdated user interfaces.
Even if your business is just a startup or small, if you really want to have a successful customer relation, you need to make sure that your business has all the right tools they need to turn an angry customer into a happy one. Make use of the best CRM for startups to set your business on the right track towards successful customer relations.
Always Be There For Your Customers.
Find out what most of your customers are using to reach out to you. If your customers are using social media, such as Facebook or Twitter, to reach out to you, you need to be there. Also, don't forget to constantly check your business' email.
Regardless of what they're using to reach out to you, you need to make sure that all their attempts to get in touch with you are not ignored.
Don't Use Canned Responses To Your Customers.
Using canned responses to answer your customer's inquiries and complaints no longer work. Doing so can only trigger negative effects on your business and reputation. This is why you need to stop using canned responses to your customers. You can also download resume sales template if you want them to feel your sincerity towards them.
Instead of providing canned responses, your CRM team should work on providing quick and personalized responses by intently listening to customers. You can significantly improve your customer relations by simply clarifying what your customers say. This allows customers to know that they're completely understood.
Take Advantage of Social Media Platforms to Figure Out The Needs of Your Customers.
Your customers are the ones responsible for you to provide great products and services that meet their demands. To do that, you need to figure out what they're looking for from your products or services.
Use CRM to monitor your business' social media. CRM allows you to have a quick look at your customer's past purchases or preferences. This allows you to know what your customers are looking for from you or what their demands are. You can then tailor-made your products and services according to your customer's demands.
Use Negative Comments As An Eye-opener.
Not all of your customers will have a good thing to say about your products and services. Whether it's a positive or a negative comment, you need to accept the fact that you were not able to provide good customer service. Burying or deleting negative comments from your customers can also make things worse. This will only infuriate your customers further since you were not able to provide a solution to the negative comment/s.
You can use sales CRM to have a better understanding of your customer's issues regarding your products and services. Whenever there's an issue, you need to make sure that your CRM team knows how to quickly resolve it. Train them to transform an angry customer into a happy one instead of ignoring their negative comments.
Conclusion
Having a stable CRM platform can definitely improve your customer relations. With the help of the tips above, you can make your sales CRM be more effective when it comes to resolving customer issues.
This is why your business should put more work into providing the best customer service you can offer. The better customer service you can provide the more customers will come to you.